BWW Review: HAIR, lo spettacolo di fine anno di MTS al Teatro Nazionale di Milano.
Il 9 giugno un'ondata hippie ha travolto il Teatro Nazionale di Milano al grido di "Pace, amore e libertà". Una platea piena ed entusiasta per HAIR, lo spettacolo di fine anno dell'accademia professionale MTS - Musical! the school. Un successo dovuto non solo alla messa in scena, di cui si parlerà in seguito, ma anche al coraggio di scegliere uno spettacolo del genere in questo particolare periodo storico: perché Hair non è un musical d'intrattenimento o evasione, o meglio non solo.
Il musical di James Rado e Gerome Ragni è celeberrimo: con il suo debutto nel 1967 Hair rappresentò l'opera massima della controcultura hippie; i brani della colonna sonora scritta da Galt MacDermot divennero i cori di protesta contro gli Stati Uniti consumisti e guerrafondai degli anni '60.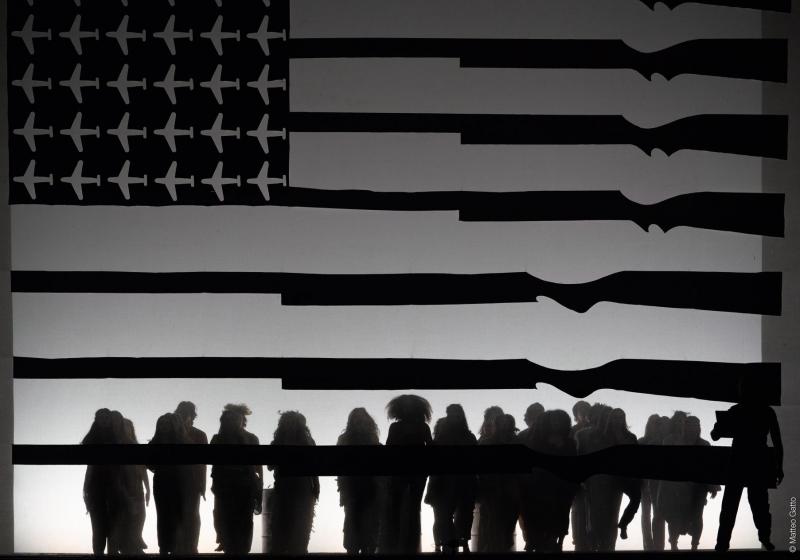 A distanza di 50 anni, quanto è cambiato il mondo? Secondo Simone Nardini, direttore dell'accademia e regista, ben poco, e per dimostrarlo sono stati proiettati a inizio spettacolo dei video riguardanti le ultime politiche economiche e sociali di Donald Trump, attuale presidente degli Stati Uniti. La storia si ripete, un clima di individualismo, cinismo e disumanità sta invadendo il mondo (Italia compresa viste le ultime vicende in tema migranti) e anche se parlare di marijuana, sesso e nudità non dà più scandalo come nel passato, ribadire su un palco i valori di libertà e solidarietà rimane un forte simbolo, specie se promulgato da ragazzi così giovani. Nardini, nello scegliere questo titolo ha saputo convogliare le potenzialità degli allievi in un inno alla vita dei nostri giorni.
Punto di forza dello spettacolo è sicuramente la Tribe e il suo senso di appartenenza; la numerosissima tribù (una cinquantina di attori!) è sempre in scena, sempre in movimento, coinvolge il pubblico e lo fa partecipe dei suoi riti, quasi a formare un enorme raduno attorno alle vicende dei protagonisti (tra questi merita sicuramente nota l'interpretazione appassionata di Gennaro Pelliccia nei panni dell'eccentrico e folle Berger).
Nonostante i temi forti e difficili da trattare davanti a una platea in parte composta dai parenti dei ragazzi (si può immaginare la reazione della nonna Pina di turno davanti al nipote che simula orgasmi sul palco) la regia di Nardini, supportato dall'acting coach Michele Savoia, è attenta, sconcia ma mai volgare, e rende godibile una trama lungi dall'essere comprensibile.
La Tribe ride, litiga, amoreggia e canta, tanto! Pezzi celebri come Aquarius, Ain't got, Hair, Let the sunshine in arrivano potenti e dritti allo stomaco grazie al lavoro magistrale dei vocal coach Eleonora Mosca e Pasquale Girone e alla direzione musicale di Angelo Racz. Il tutto accompagnato dalle molteplici coreografie di Valentina Bordi che nonostante il gran numero (quasi più dei recitati) non risultano mai banali tra elementi tecnici, body percussion e folli danze (chapeau!). La presenza di un'orchestra dal vivo ha inoltre dato quel tocco in più in uno spettacolo che già farebbe invidia ad alcune produzioni professioniste.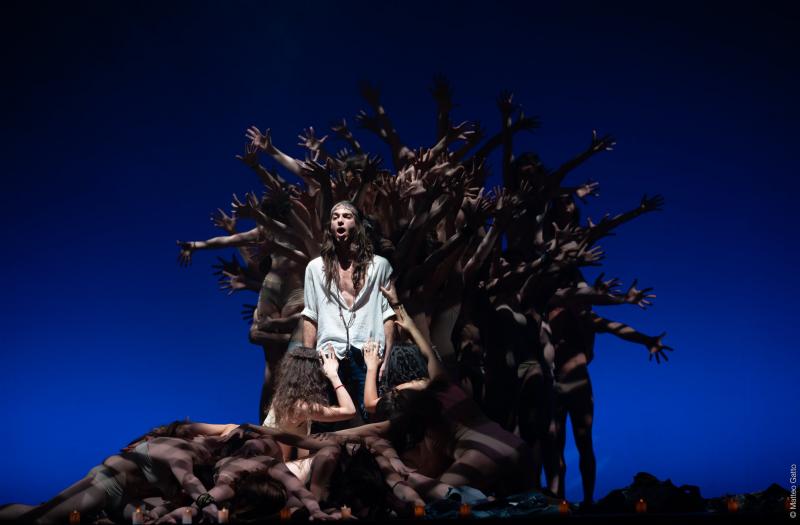 Hair è uno spettacolo ben costruito e che punta tutto sugli allievi e la coralità; uno show dove l'ensemble assume il vero significato di "insieme", e che traduce fisicamente sul palco un concetto di collettività contro qualsiasi protagonismo del singolo. Nonostante il tragico finale, il pubblico non può che invidiare i giovani ragazzi della tribù. Perché siamo ormai disabituati a tale senso di libertà personale e al tempo stesso unione col prossimo. Per carità, la mia non vuole essere un'istigazione al consumo di droghe o al sesso promiscuo, sto solo affermando che se è vero che il teatro è innanzitutto uno strumento educativo, allora ben vengano produzioni come queste che ci facciano riflettere sul perché dopo 50 anni ha senso ribadire certi concetti. E grazie a MTS e ai suoi allievi per averne reso una chiara e qualitativamente valida rappresentazione.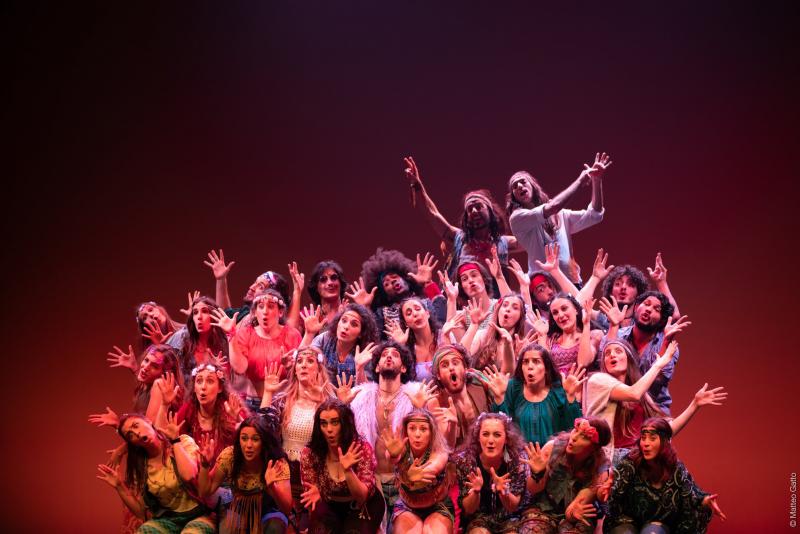 Related Articles View More Italy

Stories

Shows
Classe 1990. Da sempre appassionato di danza e teatro in tutte le loro sfaccettature, mi diplomo all'accademia professionale MTS - Musical! The School di Milano (read more...)