$25,000+ Mid-Career Women Director Grant to be Awarded by TheFrontOffice Foundation
Applications will be accepted beginning October 1.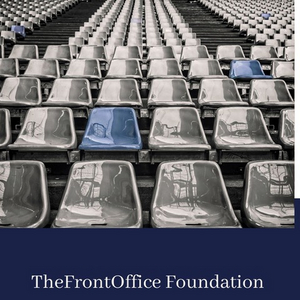 TheFrontOffice Foundation, the charitable arm of Director/Producer Wendy C. Goldberg's TheFrontOffice (an entertainment company), announced it was awarding a mid-career grant to a female identifying theater director that will serve as one of the largest financial awards to an individual director. The significant grant, $25,000+, will be both merit and need based, and honor both the career of a deserving artist as well as attempt to keep a spotlight on the gender inequities that remain ever present in our field. Applications will be accepted beginning October 1.
Applications will be reviewed by a panel of adjudicators, and the intent is to award a director by December 2022. The selection committee will be led by Wendy Goldberg, Patricia McGregor, Robert O'Hara, Lisa Peterson and Chay Yew.
Leading Funders for this grant include Directors Rachel Chavkin (Hadestown), Tamilla Woodard, Lear deBessonet (Into The Woods), Wendy C. Goldberg and TheFrontOffice, Lila Neugebaur and individual donors Peggy J. Koenig (Producer) and Jerry and Roz Meyer (Supporters).
"This is not a pipeline issue. This grant is simply about recognizing an artist already thriving in her/their career, which sadly may not translate to financial stability," said Director Rachel Chavkin. "Hopefully this award both sheds light on that challenging reality, encourages more hiring of people who haven't yet made their Broadway debut in the commercial sphere, and helps inspire new necessary funding for mid-career directors. It's an honor to stand with these treasured colleagues in supporting this grant."
"Just prior to the pandemic, the Society of Stage Directors and Choreographers released a study entitled 'ON THE EDGE,' where we finally learned the truth to what we all already anecdotally knew: once a female director hits what should be the height of her/their career, they instead drop off and out of the active working membership at a startling rate. Gender bias, overall lack of equity, lack of resources, and lack of consideration for larger and even more commercial opportunities are all barriers to this progress. With the help of some additional leaders in these efforts, we're creating a mid-career grant for a female identifying director which is one of the largest financial grants to a theater director," said Wendy C. Goldberg. "Currently, there is no support quite like this. It's also special because it's designed to encourage directors to also give back to our community and many of my colleagues have gratefully stepped right up."
Founded in 2019, Wendy C. Goldberg's TheFrontOffice is an entertainment development company that specializes in cross over content from live theater to new media. Fueled by the intersection of Goldberg's 20 years in the theater and her experiences as a Performance Director for Rockstar Games, TheFrontOffice develops content and stories for our times. TheFrontOffice Foundation, the company's charitable arm, was established in 2020 to support the live theatrical community in the time of the industry shut down. They are now focused on how they emerge from this chapter. Their support happens in a multitude of ways including direct artist relief, commissions and grants. To date, they have partnered with TCG and SDCF on relief efforts. TheFrontOffice Foundation distributed additional mid-career relief grants to theater workers and working parents as the industry re-opened, and has partnered with the Broadway Design community on the 1/52 Project to help diversify the design population on Broadway. With corporate donors as well as individuals, these efforts have distributed a half a million dollars in aid.
Donors come from all sectors and are primarily individuals who care about supporting theater artists. For further donation information: https://give.cornerstone.cc/frontofficefnd
Applications will be in the form of nominations as well as self nominations. Application, and nominations, will be accepted and available as of Saturday, October 1 and will be accepted until Monday, October 31. Email thefrontofficegrants@gmail.com for application and more information.
Industry Classifieds
More Hot Stories For You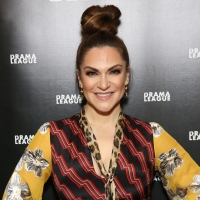 Shoshana Bean, Elizabeth Teeter & More to Lead OBSESSED, THE STORY OF DIANE WARREN...SO FAR Industry Presentation

December 8, 2022

OBSESSED, The Story of Diane Warren...so far, is based on the incredible life of one of the most famous and successful songwriters of all time. The cast for the presentation includes Shoshana Bean (Diane Warren), Elizabeth Teeter (Young Diane Warren), and more.
---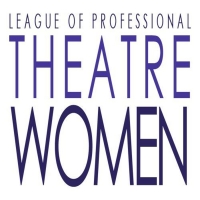 League of Professional Theatre Women Launches Pay Equity Study

December 8, 2022

As part of its mission to advocate for parity in employment, compensation and recognition for women theatre practitioners through industry-wide initiatives and public policy, the League of Professional Theatre Women has launched an industry-wide, comprehensive pay equity research study. 
---
Exclusive Photos: Inside New York Stage and Film's Winter Party at The Empire Rooftop

December 8, 2022

New York Stage and Film held their 2022 Winter Party on Monday, December 5 at the Empire Rooftop, 44 West 63rd Street. The festive December event will begin at 6:00 PM with libations and food, followed at 7:00 PM by performances from three new musicals workshopped at NYSAF, directed by Ibi Owolabi with music direction by Nick Wilders. Check out exclusive photos here!
---
TADA! Youth Theater Offers 2023 Week-Long Musical Theater School Break Camps

December 8, 2022

TADA! Youth Theater presents in-person, week-long musical theater school break camps where children create and perform a brand new musical every week in Winter and Spring!
---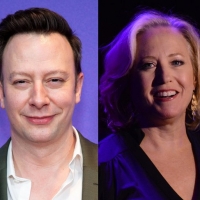 Tally Sessions, Sally Wilfert, Howard McGillin & More to Star in INVENTIONS OF PIANO Industry Reading

December 7, 2022

The Directors Company will present a reading of INVENTIONS FOR PIANO, a new musical by Joseph Thalken, based on the article Fantasia for Piano by Mark Singer. The private industry reading is being presented Thursday, December 8, 2022 at The Theatre Center.
---