Review: THE CHOIR OF MAN at The Grand 1894 Opera House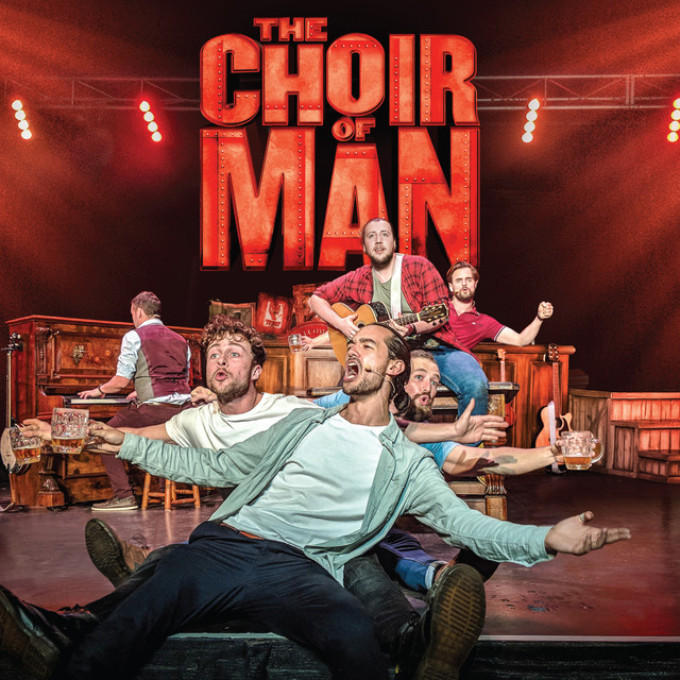 Ain't no party like an Irish pub party cause an Irish pub party doesn't stop! I have a confession and it will definitely relate to my love for music. I love jukebox musicals. Now for those of us who don't know what a jukebox musical is, it is a stage production or movie that features popular music. Often in a jukebox musical, the arrangements are changed to have a more theatrical feel. Examples of popular jukebox musicals are AIN'T MISBEHAVIN, ALL SHOOK UP, SMOKEY JOE'S CAFE, and my all time favorite, FOREVER PLAID. I had the esteemed honor to see THE CHOIR OF MAN, produced and directed by Nic Dodson with Jack Blume as music supervisor and arranger, script by poetry guru Ben Norris, and choreography and staging by Freddie Huddleston. Let's just say I was a mushy musical theatre mess by curtain call!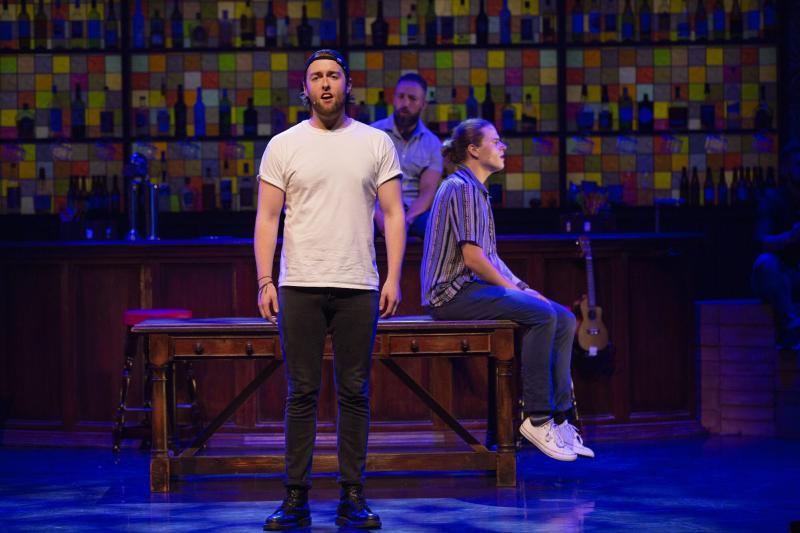 The moment you walk into the theatre it sounds like a huge party is going on. Theatergoers are on stage with the cast having a pint and joking around. This is what I call a theatrical experience! The audience is propelled into the environment of the players and they are doing more than breathing the same oxygen. They become a part of the moment and they have the opportunity to touch and feel the architecture that the actors use to tell their story. The energy is explosive and if you've never been to a true Irish pub you have the prime opportunity to experience this loving and passionate energy by going to see this show.
So now the show begins, and from the first note, I knew this was a legit musical moment that I had to brace myself for. The first number was Welcome to the Jungle. A new approach to the arrangement made the song theatrical and just fun! There were moments where the mics were off, but the singing was pure genius and I could not have cared less about those minor glitches. There were moments where I caught myself saying "you betta sang," and I was so comfortable enjoying the moment with the actors and the audience. They encouraged participation and asked spectators to sing along. Popular songs like Teenage Dream by Katy Perry and Wake Me Up by Avicii were crowd pleasers. Peter Lawrence played the Beast, and his vocal stylings were beastly beautiful and heart-wrenching. His use of falsetto in Teenage Dream had me in my feels. With the expert storytelling of Denis Grindel, who played the Narrator, the show moved from moment to moment with ease and panache. Exquisitely crafted poetic moments by Ben Norris forced the audience to experience the deep, visceral connection that each man had to the pub. Being the classical music snob that I am, when I heard Andrew Carter's velvety rendition of Impossible Dream, I was hooked line and sinker through every note. His beautiful baritone voice was the balance this show needed vocally. Many times as I listened closely to the harmonies, there were moments I thought I heard an upright bass, but it was his voice!
From the heartfelt toast to the tap dancing of Freddie Huddleston, THE CHOIR OF MAN has something for everyone. Huddleston expertly choreographed this show with an eagle-eye that paid homage to the Irish culture and to the Golden Age of American Musical Theatre during the cup dance which reminded me of the the I Got Rhythm dance break choreographed by Susan Stroman in the musical CRAZY FOR YOU.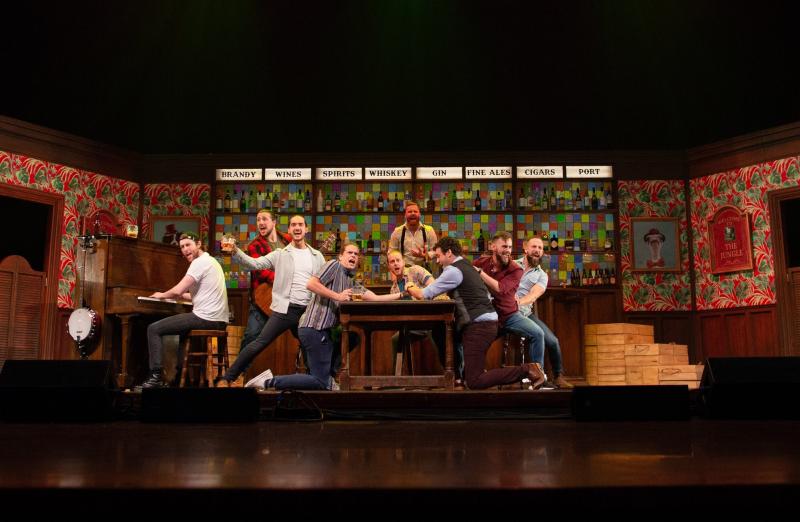 One of the memorable moments of this show is when the cast pantomimes watching a sports event and there's a spotlight upstage center on John Sheehy singing Adele's Hello. This moment was comical to the audience at first but as his beautiful tenor vocals danced all over the place, we became putty in his hands.
If you think you are going to sit there in your Sunday's best and tap your toe, you are sadly mistaken. Songs like 500 Miles and The Pina Colada Song induced the audience to sing along. As the cast takes their restroom break a urinal is brought center stage and they go into a rendition of Red Hot Chilli Pepper's Under The Bridge that brought me to laughter as the pee-shy actors musters the strength to relieve himself. Sia's Chandelier is one of the memorable moments in this show. There's something about just standing and singing that proves artistry and technique. As the show came to an end, these artists proved that their pipes could stand the test of time going into another crowd favorite, Somebody to Love. I thought the show was over but Denis Grindel's vocal prowess on Luther Vandross' Dance with my Father was the highlight of the night. This moment in the show was so personal and intimate and staged with exquisite simplicity. Every note tugged at my heartstrings and I tried to hold back tears.
If you haven't had a pint or a swig of Jameson at a true Irish pub, then this production is your next best thing. THE CHOIR OF MAN has a powerful message of friendship, and creatively depicts the importance of family, community and living in the moment. I once read in an Irish blessing, "A wish that every day for you will be happy from the start and may you always have good luck and a song within your heart." This production is the epitome of that mantra.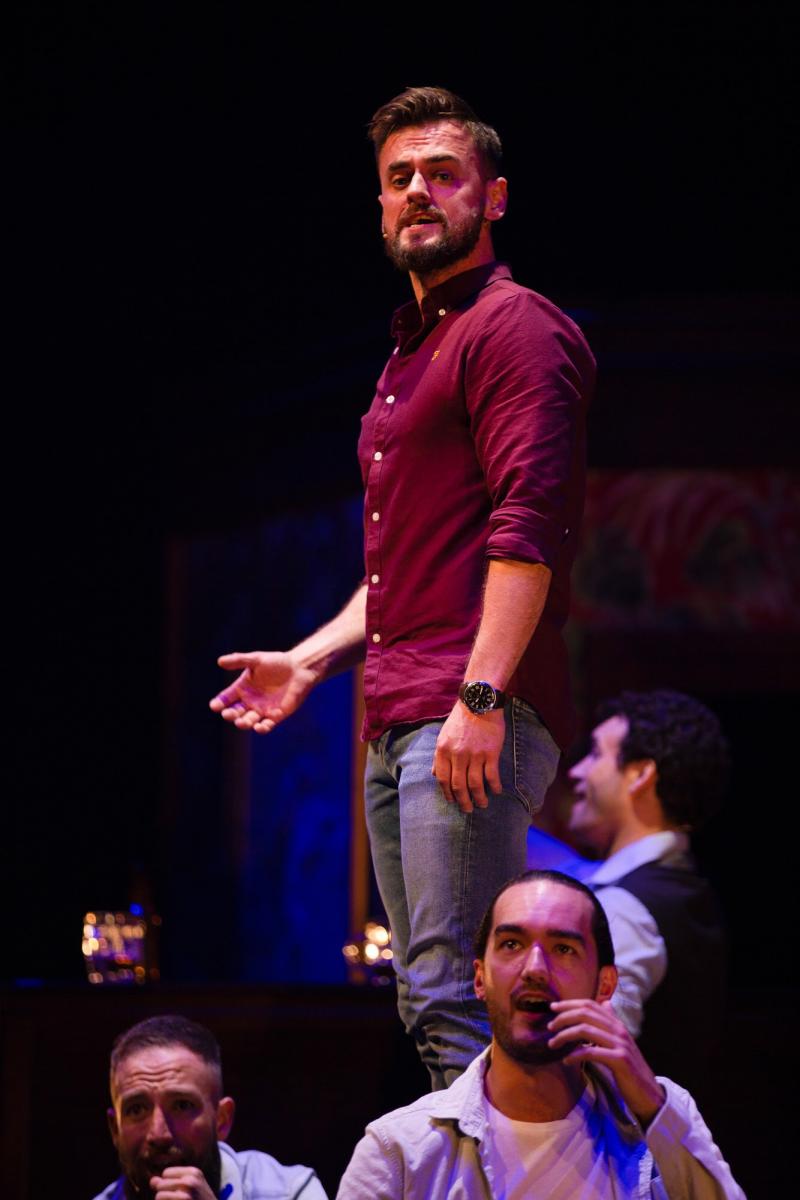 THE CHOIR OF MAN has something for everyone. From pop to Irish folk songs to R&B, this show will tantalize any music lover's palate. Sadly, this was a one-night-only event but with the powerful punch this show packs, it could land at a Broadway theatre and sell tickets for years to come. Many times a jukebox musical is fun yet doesn't tug at the heartstrings, but THE CHOIR OF MAN isn't just an Irish tune from the county derry, it defies gravity and has become one of my favorite jukebox musicals. This musical revue is destined for a home on the Great White Way! These Irish boys can sang y'all and if there's an opportunity to see this show in your city, do not hesitate to get a seat and a pint, because I promise you won't be disappointed! As I say in all my reviews, this is my 2 cents, you can spend them how you may!
Please visit THE CHOIR OF MAN website for future showtimes. www.thechoirofman.co.uk