Broadway au Carre's Second Season Finale Set for Today
Broadway au Carré definitely has a lot to celebrate this month! Its second season of completely sold-out performances was a huge success and the series will be transferring from the Carré Parisien into the beautiful and cozy Comédie Nation theatre next September.
The Broadway au Carré monthly events are like a magnificent French three-course meal: first, a cabaret concert by a featured performer, then an American musical theatre open mic, where some of the best local artists gather to belt out their favorite Broadway show tunes, and last but not least, the "American Composers, European Premieres" set where Broadway au Carré features a new musical theatre composer each month, with a set of songs that have never been performed in Europe before.
Thursday, June 4th is the date to remember if you want to come to Broadway au Carré's second season finale where the series will bid farewell to the Carré Parisien before moving into its new home. Featuring the performers of Musidrama, a musical theatre training program run by the extremely talented director and music director Samuel Sené, the theme of the evening will be Missed Connections and social media. To kick the evening off, Stanislas Clément, Samuel Debure, Samia El Omari, Raphaëlle Saint-André, Emilia Santucci and Julien Wolf, accompanied by Samuel Sené on piano, will be directed by Vincent Merval in a new cabaret written especially for Broadway au Carré. The second part of the evening will consist of Broadway au Carré's American musical theatre open mic, co-hosted on this occasion by Lisandro Nesis and Lauren Berkman, well-renowned musical theatre performers and longtime collaborators who have often shared the stage in France and abroad in shows like "Ordinary Days", "Island Song", "Are We a Pair?" or "Paris-Broadway International".
The "American Composers, European Premieres" set this month will feature Andy Roninson and his Take a Ten musicals. The composer will fly in from New York to see Marianne Devos, Quentin Bruno, Zacharie Saal and Lauren Berkman give life to his works "The Answering Machine" and "Finding the Words", with Laurent Miqueu on guitar, Marc Giglio on drums and music director Samuel Sené on piano.
The troupe of Musidrama will also perform some excerpts from their newest creation "#hashtags! le musical", with book and lyrics by Alyssa Landry and music by Thierry Boulanger. "#hashtags! le musical" will premiere on June 19th in Paris.
Broadway au Carré takes place at Le Carré Parisien located at 1, rue du Général Beuret, 75015 Paris, France. Doors open at 7 pm, showtime at 7:30 pm followed by an Open Mic at 9 pm. 10€ / 8€ (students) cover charge includes a drink. Reservations required at reservationscarreparisien@gmail.com.
More Hot Stories For You
The Big Funk Company Presents Joanna Pickering's THE ENDGAME in Paris

November 30, 2022

The Endgame, a new play written by Joanna Pickering, is on the roster for The Big Funk Company (American Theatre in Paris) for their American Friday play reading evening on December 2nd, at Le Pave D'Orsay in Paris. 
---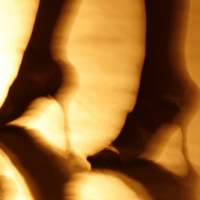 KONTAKTHOF Comes to Opera Nacional de Paris Next Month

November 22, 2022

In the wake of The Rite of Spring (1997) and Orpheus and Eurydice (2005), Kontakthof is Pina Bausch's third piece to enter the repertoire of the Paris Opera Ballet.
---
THE MAGIC FLUTE is Now Playing at the National Opera of Paris

November 17, 2022

In Die Zauberflöte, a prince from a far‑off land on a quest to liberate a princess meets a giant snake, a cocky bird‑seller, the Queen of the Night and a High Priest who imposes strange rites of passage.
---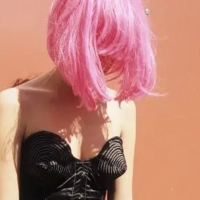 SALOME Closes This Week at the Paris Opera

November 3, 2022

Drawing on Oscar Wilde's scandalous play of the same name, in 1905 Richard Strauss produced the work that was to ensure his status as Wagner's successor in the history of German opera. 'Dance for me, Salome'.
---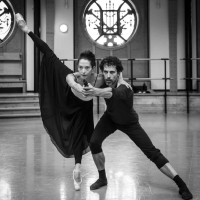 MAYERLING is Now Playing at the Opera National de Paris

October 31, 2022

First performed in 1978 by the Royal Ballet in London, Mayerling, along with L'Histoire de Manon, is Kenneth MacMillan's most famous ballet. For this vast, three‑act fresco, the British choreographer drew inspiration from an historic event: the suicide of the archduke Rodolphe, heir to the Austrian throne, in the company of his mistress, the baroness Marie Vetsera, in a hunting lodge in Mayerling, near Vienna, in 1889.
---