Review: VIETGONE Gives New Light to the War at DCPA
In some ways, history is all we have in terms of building a brighter future. At times, we either forget that history, or we never learn about such events that would lead us to make more informed decisions. Remembering historical events clearly isn't the most sought after activity to spend your time. Thus enters the world of theater, where people come to delve into stories and as an added bonus walk out after the show a little more educated than they were walking in. Such was the case for myself in taking in DCPA's production of Vietgone.
Revolving around the events of the Vietnam War, Vietgone is a love story between two Vietnamese immigrants who reluctantly leave their home country for America in hopes of a better life. When Quang and Tong meet at a relocation camp in Arkansas, they two form a connection that catches them both off-guard, especially as they try to navigate this strange, new world.
Written by Qui Nguyen, Vietgone is as timely as they come. In a current social climate where people of color are no longer fighting for tolerance, but acceptance and representation, this play could not be more relevant. Although it is certainly a story that needs telling, the production elements of the show are not without their due criticism. A play with music, Vietgone includes some hip-hop numbers that are rapped by the leading characters, Tong and Quang. Out of anything, original music by Shane Rettig needs work. The concept is much stronger than the result. As it currently stands, the rapping did nothing to add to the performance. The lyrics themselves were not the most clever of rhymes and it was also here that I felt the acting ventured away from authenticity and landed too squarely in theatricality.
The design elements of the show were, overall, minimalistic. A stationary set, small props and added set pieces were used to set scenes and encourage audience members to use their imagination as well as suspension of disbelief to envision the world in which they were being taken. It worked incredibly well. "Place" and "time" were huge factors throughout the show with timestamps built into the set that appear as we move from one setting to the next. My one criticism here is that when the show progresses, I wish the previous timestamps would have gone away instead of remaining on stage for the remainder of the production.
Under the direction of Seema Sueko, the ensemble cast of five has produced some really fine work. Three of the cast members play a plethora of roles each throughout the show, while the two others are your traditional male and female leads. Brian Lee Huynh who mostly portrays Quang's best friend is your typical side kick, lovable and kind. Jordan De Leon has more even playing time between portraying the author, Qui Nguyen, and some other characters including an endearing American soldier, Bobby, who while the rest of the Vietnamese characters speak clear English speaks in broken English. The irony of this writing and/or directing choice is incredibly clever and plays well to the audience. Perhaps the most impressive ensemble member though is Melody Butiu, who appears most often as Tong's mother. She is equal parts comedy and drama in her portrayal and relies on either or both of those qualities, quite intelligently, depending on the scene.
As the leading pair, Glenn Morizio as Quang and Lisa Helmi Johanson as Tong are a strong duo. The characters are portrayed as macho-American hippies with rather liberal social values. Johanson and Morizio do a great job of bringing that portrayal to life. At the end, we get a glimpse into the future with a scene between the author as he writes the play and his father. Morizio smoothly transitions from his first interpretation of Quang into an older man whose native language isn't English. It is a really nice touch and truly the only "real" moment in the show.
The Vietnam War is regarded as one of the greatest mistakes in American history and most would say that the US should never have gotten involved. This idea is presented in the show, however, it is also combated. Without US involvement, this story would never have been told because the real life Quang and Tong would most likely not have lived to tell their stories, let alone their story. Standing up for what is right has long been an American value, why should that change?
Vietgone runs at DCPA August 24 - September 30, 2018. For tickets, visit https://www.denvercenter.org/tickets-events/vietgone/.
Photo Courtesy of DCPA
From This Author - Jon Bee
Jon Bee comes to Denver by way of St. Louis, MO. A longtime musician and thespian, he has worked with the Tennessee Williams Festival St. Louis, as well as STAGES St. Louis, both in the administrat... (read more about this author)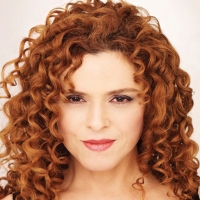 Review: AN EVENING WITH BERNADETTE PETERS at Colorado Symphony

November 23, 2022

What did our critic think of AN EVENING WITH BERNADETTE PETERS at Colorado Symphony?
---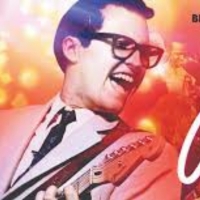 Review: BUDDY, THE BUDDY HOLLY STORY at BDT Stage

November 15, 2022

What did our critic think of BUDDY, THE BUDDY HOLLY STORY at BDT Stage?
---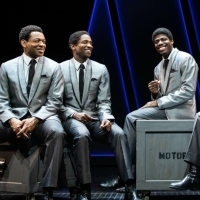 Review: AIN'T TOO PROUD, THE LIFE AND TIMES OF THE TEMPTATIONS at DCPA

November 3, 2022

What did our critic think of AIN'T TOO PROUD, THE LIFE AND TIMES OF THE TEMPTATIONS at DCPA? It's been said that people love nostalgia. There are certainly examples that reflect various time periods in our history but I would argue that last 10 years has seen the biggest increase in 'homage art.' Music holds memories - and memories can be powerful.
---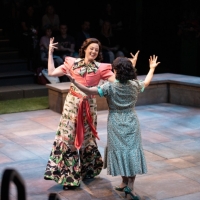 Review: MUCH ADO ABOUT NOTHING at DCPA is Everything You Need

October 21, 2022

What did our critic think of MUCH ADO ABOUT NOTHING at DCPA?
---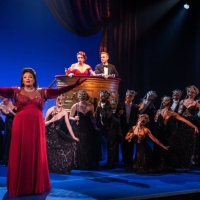 Review: PRETTY WOMAN, THE MUSICAL at Denver Center for the Performing Arts

September 27, 2022

What did our critic think of PRETTY WOMAN, THE MUSICAL at Denver Center for the Performing Arts? Listen, If Julia Roberts is involved, I'm involved. But what in the world is Pretty Woman, The Musical? Having say through the show recently I can honestly say it felt like a fever dream with tits, ass, and Adam Pascal.
---