Copenhagen Theatre Circle's Fringe Festival Brings Six New Plays to Denmark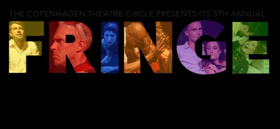 The Copenhagen Theatre Circle, or CTC, is happy to announce its fifth annual Fringe Festival coming to Denmark this May! The festival is set to open May 2, 2019 and close on May 4, 2019.
The CTC presents six short plays as part of this year's festival. Each play will be presented two times during the festival.
This years shows include: Darelle & The Vikings, Fragile, I'm Awfully Sorry, The Season: A Bloody Musical, Afternoon Tea, and Nefarious. All shows will be performed at Krudttønden.
During the festival, three impartial members of a jury will be attending all of the final festival performances to determine Best Original Script or Adaptation, Best Direction, and Best Performance. Also during the festival, audience members will get to determine a "Best of Fest" award.
For more information on the festival and all of the plays being presented, check out: https://ctcircle.dk/whats-on/fringe-festival-2019/
Photo Credit: Copenhagen Theatre Circle