227 RENT and Possum Point Players Present WAIT UNTIL DARK Beginning This Week
Performances run Jan. 27, 28, 29 and Feb. 3, 4 and 5.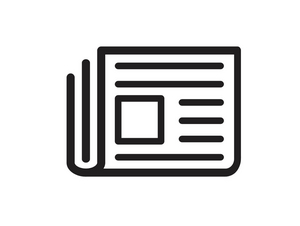 In celebration of the 50th Anniversary of Possum Point Players, the community theater group is bringing back a season of favorites from their five decades of live theater in Sussex County.
Tickets for the show dates of Jan. 27, 28, 29 and Feb. 3, 4 and 5 are on sale now at Click Here. They are $22 for adults and $20 for senior citizens and students and can be purchased online or by calling the box office, 302-856-4560. Friday and Saturday performances are at 7:30 pm and Sunday matinees are at 2:00 pm. All seats are reserved when purchased. "Wait Until Dark", is directed by Jordan Kilgore of Salisbury, Md., a first-time director with Possums.
Concerning the corporate sponsorship of the show, Possum Point Players President Kenney Workman says: "As we open our 2023 season, we welcome the generous support of 227 RENT of Rehoboth Beach as a corporate sponsor of our production,"
This past December, we sold out seven performances of 'White Christmas'. Now we follow that up with the chilling mystery thriller 'Wait Until Dark' which we first did in 1988," added Workman.
"Wait Until Dark" opened on Broadway in 1966 and was adapted into a successful 1967 film starring Audrey Hepburn.
On stage at Possum Hall, Jeffrey Hatcher's fresh 2013 adaptation of Frederick Knott's classic thriller follows Susan Hendrix who has recently lost her sight. Blindness might be new to the young woman, but courage and ingenuity come naturally to her. She is set upon by sinister con men as they search for a valuable doll they believe to be in her apartment.
As the most sinister of the con men closes in on her, Susan finds herself in an increasingly dangerous position. She knows that she must use her wits and the help of some unlikely allies to escape with her life.
Cast members include Greg Ellis of Rehoboth Beach, Luette Muir and Jayson Felker of Milford, Matt Hatfield and Luke Schoellkopf of Salisbury, MD., Milton residents Piper Paul and Leah Toomey and Devon Lynch of Georgetown.
Readers may visit the PPP website Click Here for more information on cast members and their roles and the plot.
Attendees should please be advised that "Wait Until Dark" contains strong language, smoking, violence, sudden loud noises, and prolonged periods of complete darkness. This drama has ranked tenth among a top 100 as having one of the scariest scenes in a mystery thriller.
Those who want to attend performances of "Wait Until Dark" are advised to purchase tickets. Many who delayed ticket purchases for recent productions found themselves closed out of sold-out performances in Possum Hall.
"Wait Until Dark" is being performed through special arrangement with Dramatists Play Service.