University Of Hartford To Offer Course With Lecture By Frank Rizzo In Conjunction With Playhouse On Park's INDECENT
Frank Rizzo, theater critic for Variety, talks about Paula Vogel's acclaimed play Indecent, from its 2015 world premiere by Yale Rep to its 2017 Broadway production.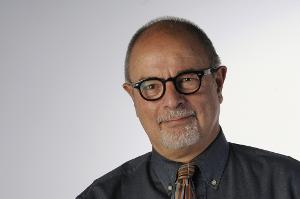 Playhouse on Park will partner with the University of Hartford Presidents' College in conjunction with their current Main Stage production, INDECENT by Paula Vogel.
Variety's Frank Rizzo will lead the lecture portion on Tuesday, February 7th from 12:30pm - 2:30pm at the University's KF Room/Harrison Libraries. Course participants can register for the lecture only, or for the lecture and matinee performance (at Playhouse on Park on Sunday, February 12th at 2pm) with a post-play discussion. The cost is $20 for the lecture only, and $60 for the lecture and performance. For more info or to register, visit https://playhouseonpark.org/web2/Season14/specialevents_PresidentsCollege.html.
Pulitzer Prize-winning playwright Paula Vogel tells the explosive and deeply moving story of the controversial 1923 Broadway debut of Jewish playwright Sholem Asch's God of Vengeance-a play about a forbidden lesbian romance that enchanted and outraged audiences. We follow the path of the artists who risked their careers in order to perform it. It actively pays tribute to the Yiddish, immigrant families, Jews, theater makers, and the women, specifically the queer women, who are erased from historical narratives. Indecent is a riveting backstage drama filled with music, movement, groundbreaking theatre, and stage magic. Directed by Kelly O'Donnell. Music Direction by Alexander Sovronsky. Choreography by Katie Stevinson-Nollet.
Frank Rizzo, theater critic for Variety, talks about Paula Vogel's acclaimed play Indecent, from its 2015 world premiere by Yale Rep to its 2017 Broadway production. There it earned three Tony nominations, including for best play, and a win for director Rebecca Taichman. The drama recounts the real-life controversy surrounding the Jewish-themed play God of Vengeance, authored by Sholem Asch, for which the Broadway producer and cast were arrested and convicted of obscenity in 1923. Newsday reviewer Linda Winer wrote of the Broadway show "Has there ever been anything quite like Indecent, a play that touches - I mean deeply touches - so much rich emotion about history and the theater, anti-Semitism, homophobia, censorship, world wars, red-baiting and, oh, yes, joyful human passion?" The play, with music and movement, is at West Hartford's Playhouse on Park. First, let Frank Rizzo "set the stage" and provide context.
Frank Rizzo is an arts writer who has covered Connecticut, Broadway and the national arts scene for more than 40 years. For 33 years he was the arts/theater writer for The Hartford Courant. He is currently theater critic for Variety, where he has covered Broadway and out-of town musicals and plays for 20 years. He also writes for The New York Times, American Theatre, Connecticut Magazine, Encore, Voice, Seasons, Hartford Business Journal on the business of the arts, among others. His website is ShowRiz.com or you can find him @ShowRiz on Twitter.
About Playhouse on Park: Managed under the direction of Playhouse Theatre Group, Inc., Playhouse on Park is Greater Hartford's own renowned, professional theatre. Playhouse on Park offers a wide range of thought-provoking, inspiring and thoroughly enjoyable productions that leave audiences often smiling, sometimes crying, and always talking about what they have just experienced.
To learn more about Playhouse on Park's production of INDECENT, visit www.PlayhouseOnPark.org or call the Playhouse on Park box office at 860-523-5900 x10. Playhouse on Park is located at 244 Park Road, West Hartford, CT 06119.