Click Here to Visit the College Center

BWW Blog: Amanda Grillo - Theatre for Community Impact: Inside Rehearsals
Welcome Back! Decisions have been made and by the time you read this article we are merely days away from displaying our work and findings from the semester. Our title has been finalized as ?em-p?-th?. If you notice or it needs to be explained, this is the phonetic spelling of empathy, which has been the overall theme to our work. Our company has been hard at work in rehearsals and in the classroom. I decided to get an inside scoop from my classmates on their thoughts about the production and the class this semester as a whole. Let's get started shall we?
What is your definition of "empathy"?
"I define empathy as placing yourself in someone else's circumstance to better understand and feel their perspective on issues and events that go on" -Dalimar Irizarry
"I believe that Empathy is the willingness to listen to another person and understand where they are coming from, literally or figuratively, whether you agree with it or not, and to be able to accept that." -Jared Reynolds
"When I was growing up, my mother always made a point to differentiate between "empathy" and "sympathy." While sympathy is feeling compassion or pity for another person, and it's important to have that, I think empathy is even more important in relating with other people. Empathy means really making that extra effort to put yourself in the other person's shoes and feel exactly what they're going through. The ability to feel empathy is one of the most important when trying to have discussions and educate others." - Kate D'Alessandro
What has your experience been in this class?
"I had a lot of trouble with this class. I've never worked to make theater this quickly, and it is so incredibly difficult. But the end result will be worth all the work we have put into making this show." -Michael Kennedy
"This class has really made me think outside the box. We used a lot of different creative strategies that I had never attempted before, such as creating performance pieces without dialogue, or creating characters with deep-seated fears and problems." -Kate D'Alessandro
What do you hope the audience gets after this production?
"After this production, I hope the audience is awakened and enlightened to what's going on in our community and society. I hope they realize that their voice matters and that as we push that they're accepted for who they are, we wish the same courtesy for ourselves and others they may come across." -Dalimar Irizarry
"I want them to listen. I want them to stop a moment and think. I don't expect them to change their mind, I don't expect them to sell all their belonging and convert to a monkhood. I just want them to listen and maybe, just maybe, a few weeks down the line, they will be faced with a situation where they would normally jump to a conclusion but instead, take a breath, listen to the other, and have a discussion so that both voices are heard." -Jared Reynolds
What aspect are you most interested in for this production?
"I am most interested in the audience's reactions. Since this is an original work, this performance has never been seen by any audiences. We really don't know what to expect or what can happen." -Bobby DellaCamera
"I am interested to see how all of the scenes interact, and just how the audience takes it generally." -Kate Herr
How does your personal field of experience influence your work on this production?
"My personal experience here is that I'm able to finally voice my fears, insecurities, and opinions without backlash (immediate, at least). I get to be Dali, on stage, unapologetically, and people have to listen to my voice about something I'm passionate about. And it's a beautiful gift. "-Dalimar Irizarry
"I started writing again and put together a short script for this project. Also, I worked on Crisis* for a little bit last year, and I am excited to see how this project will measure up to Crisis."- Kate Herr
*Crisis was a production from last year that had a similar nature/structure to it.*
"I'm a white male. This is a production on Empathy in terms of oppression in the community. I took that extra step to try to put myself in somebody else's shoes, and it was hard. It was really hard. But, on the flip side, it is very rewarding." -Jared Reynolds
"My experience, at least academically, is mainly in psychology. That's one of my majors, the field I did an internship in, and the field I'd like to head into post-grad when May rolls around. I'm also an individual diagnosed with bipolar. I know when I was writing my own piece, I took a lot of what I know of being someone who is both entering the mental health field as a professional and someone who has the experience of being classified as mentally ill into account. That's a very interesting dynamic not many people experience. This show has the ability to teach everyone working on it and everyone coming to see it something about themselves and about other people, and I'm just very interested to see what sort of dynamic will come through by the end." -Kate D'Alessandro
"I've been doing theatre for about 8 years. After 8 years of performing the work of other people, I was driven to perform something of my own, and that is exactly what I am doing in this show. I wrote a scene in our show, and that's really exciting because it marks my theatrical debut as a writer." -Michael Kennedy
"Well, I think theatre is empathy in and of itself. Its whole purpose is to make you feel something or get you to think/hear/look at things differently. So in my own experience I have found that whenever I am struggling with empathy I can always find a piece of theatre to relate to and learn from." -Bobby DellaCamera
These are responses from just some of the company of this production. So many people wear so many different figurative hats in this show that the traditional line of cast and crew blur completely, leaving the only way to refer to this class is a company.
What: ?em-p?-th?
When: December 8, 9, & 10 at 8pm
Where: Bucknall Theater at the University of New Haven
300 Boston Post Rd, West Haven, CT
: "the action of understanding, being aware of, being sensitive to, and vicariously experiencing the feelings, thoughts, and experience of another of either the past or present without having the feelings, thoughts, and experience fully communicated in an objectively explicit manner; also : the capacity for this."
Join us for an evening of original reflection, satire, drama, and social experiments. Conceived, written, directed, performed, and designed by the students of Theater for Community Impact. Admission is free.
Follow us on Social Media!
Follow us on Social Media for updates!
Twitter- @UNHTheater
Instagram- @UNHTheaterProgram
Facebook- University of New Haven Theater Program
Event Specific Updates available at the Facebook event page- https://www.facebook.com/events/100814077079221/


Michael Kennedy

Erica Quaedvlieg and Dalimar Irizarry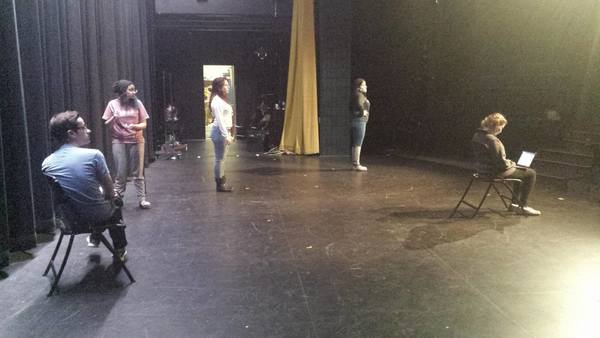 Company members hard at work

Company members hard at work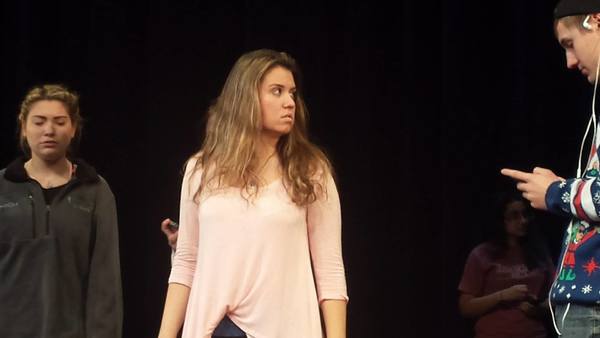 Erica Quaedvlieg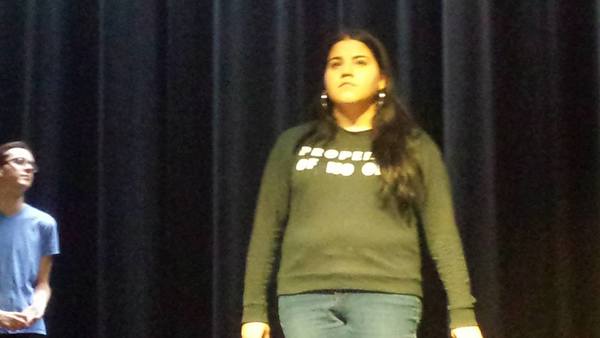 Dalimar Irizarry

Stacey Huth

Related Articles
Amanda Grillo is a proud Connecticut native that currently attends University of New Haven as a Theatre major. She has been active in theatre since (read more...)