Stage Left Theatre Presents MAN OF THE PEOPLE
Performances run October 25 – November 20, 2022.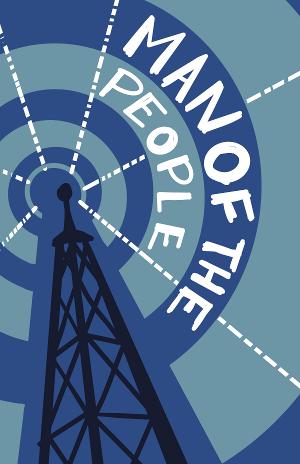 Stage Left Theatre has announced their upcoming production of MAN OF THE PEOPLE - a new play by Dolores Díaz and directed by Anna Bahow. The show is Díaz's anticipated new work since ZULEMA, produced by Goodman Theatre in 2021. Performances take place at Chicago Dramatists, 1105 W. Chicago Ave, Chicago, IL 60642. Press opening is Tuesday, October 25 at 8:00pm. The show runs through November 20th.
A charlatan doctor rises to power by peddling a radical remedy in the days before medical regulation in the United States. MAN OF THE PEOPLE explores the U.S. love affair with charlatans and their existence in the space between symptom and cause of public folly.
MAN OF THE PEOPLE is inspired by the true story of John Brinkley, an American "doctor" that grew to notoriety for selling a cure for male impotence in the 1920s. Bolstered to fame through radio, Brinkley earned the adoration of many but made an enemy of Chicago's Dr. Morris Fishbein, editor of the Journal of the American Medical Association who sought to hold him accountable for his quackery. Despite numerous attempts to thwart him, Brinkley wriggled away from consequence, creating his own reality, and announcing his political candidacy before the final showdown with Fishbein.
"This American story examines one of the great vices ingrained in the nation since its infancy," says Díaz, "what Charlatan author, Pope Brock, refers to as that 'perverse seam in the American mind' that not only tolerates hucksters, but embraces them."
Artistic Director Bobbi Masters says, "Stage Left Theatre is very excited to present this relevant new play at this critical time in American democracy."
"The play reflects America's current political and social climate as inspired through our past," says Díaz. "Debates include faith versus proof and the potential dangers versus possibilities of new technologies. Themes include the dangers of ignorance; power and corruption; greed as downfall; and progress as real or illusory."
"Stage Left Theatre's 41 year history has never been shy about advancing conversation about the important topics of the day through the plays we present to our audience members," says Masters. "Our return to in-person theatre with MAN OF THE PEOPLE is no exception."
More Hot Stories For You
Otherworld Theatre Presents TALES OF THE WANDERING WYVERN INN

November 30, 2022

Otherworld Theatre Company has announced a new title, casting and details surrounding TALES OF THE WANDERING WYVERN INN: A One-Shot Immersive LARP (formerly titled "'Twas the Night Before Ameltide"), a hybrid Live Action Role Play (LARP), escape room, and immersive theatre running December 9, 2022 - January 29, 2023 at their storefront at 3914 N. Clark St. 
---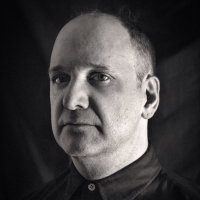 Woodwindist/Composer Josh Sinton Embarks On 10-City Tour This December

November 29, 2022

​​​​​​​Woodwindist, composer and creative musician Josh Sinton caps off an extraordinarily productive and busy year with a 10-city tour, Thursday, December 1 – Sunday, December 18. Performances include stops in New York City; Baltimore, MD; Cary, NC; Richmond, VA; Knoxville, TN; Athens, GA; Pittsburgh, PA; Bloomington, IN; Kansas City, MO; and Chicago, IL.
---
Jane Lynch Returns To Raue Center For A SWINGIN' LITTLE CHRISTMAS

November 29, 2022

Raue Center For The Arts has announced "A Swingin' Little Christmas! Live in Concert" starring Jane Lynch and featuring Kate Flannery, Tim Davis, and the Tony Guerrero Quartet will return for two shows this holiday season! Celebrate the most wonderful time of the year at 8 p.m. on December 10 & 11, 2022
---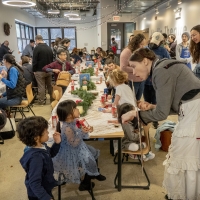 Photos: First Look at THE BEATRIX POTTER HOLIDAY TEA PARTY at Chicago Children's Theatre

November 29, 2022

See photos of Chicago Children's Theatre's popular holiday show, The Beatrix Potter Holiday Tea Party, returning for its seventh season, November 19-December 24, 2022. 
---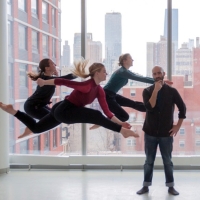 SYREN Modern Dance to Present Collaborative Piece TICKTOCK at Stony Brook University's Staller Center

November 29, 2022

SYREN Modern Dance, New York City based company co-founded by Lynn Peterson and Kate Sutter, will present a performance of Ticktock on November 30, 2022 at 7:30pm at Stony Brook University's Staller Center.
---