Photos: First Look at HEISENBERG: THE UNCERTAINTY PRINCIPLE at Griffin Theatre
Heisenberg runs February 23 – March 26, 2023 on Raven Theatre's Schwartz Stage.
Griffin Theatre Company is continu its 33rd season with the Chicago premiere drama HEISENBERG: The Uncertainty Principle by Simon Stephens, directed by Nate Cohen, playing February 23 - March 26, 2023 on Raven Theatre's Schwartz Stage, 6157 N. Clark St. in Chicago. Tickets go on sale Wednesday, January 25 at www.griffintheatre.com or by calling (773) 338-2177. The press opening is Sunday, February 26 at 7 pm.
The production features Scott Anderson and Laura Coover.
A man sits on a bench in a train station in London. A woman from New Jersey impulsively plants a kiss on his neck. What starts as a chance encounter between two strangers turns into a fascinating and life-changing game. The Griffin Theatre returns to the work of Tony Award-winning playwright Simon Stephens with this fascinating Chicago premiere. HEISENBERG lays bare the beauty in the natural unpredictability of human connection.
The Griffin Theatre previously produced the American premieres of Simon Stephens' On the Shore of the Wide World, Port and the multiple Jeff Award winning Punk Rock. HEISENBERG may be Simon Stephens most intimate play as it reveals in dramatic and comic fashion how opposites attract.
The production team includes Garrett Bell (Scenic and Lighting Designer), Rachel Sypniewski (Costume Designer), L.J. Luthringer (Sound Designer), Paloma Locsin (Properties Designer), Gaby Labotka (Intimacy Director), Adam Goldstein (Dialect Coach), Riley Glick (Assistant Director), Matthew Chase (Production Manager), Alex Rhyan (Technical Director), Amelia Osborn and Sophia Holt-Wilson (Master Electricians) and Jake Snell (Stage Manager).
Photo credit: Michael Brosilow

Laura Coover and Scott Anderson

Laura Coover and Scott Anderson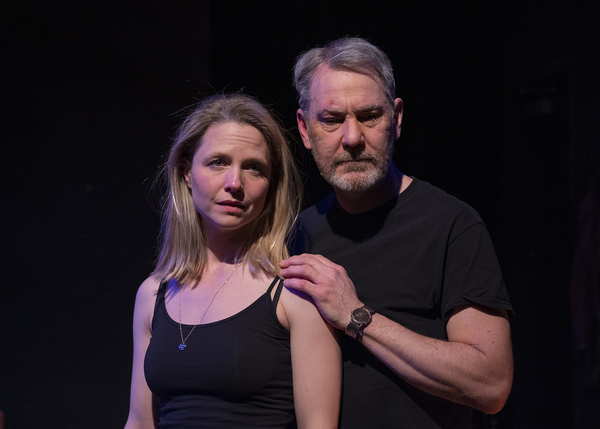 Laura Coover and Scott Anderson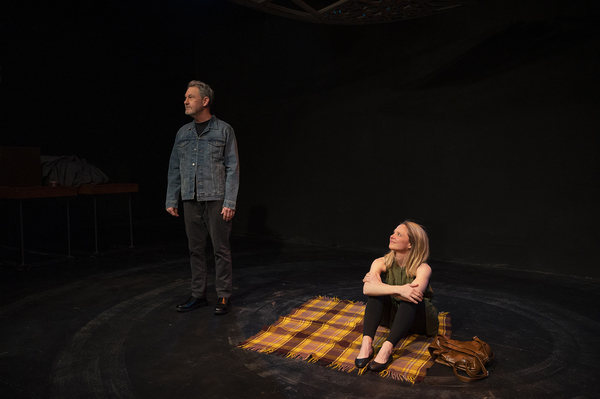 Scott Anderson and Laura Coover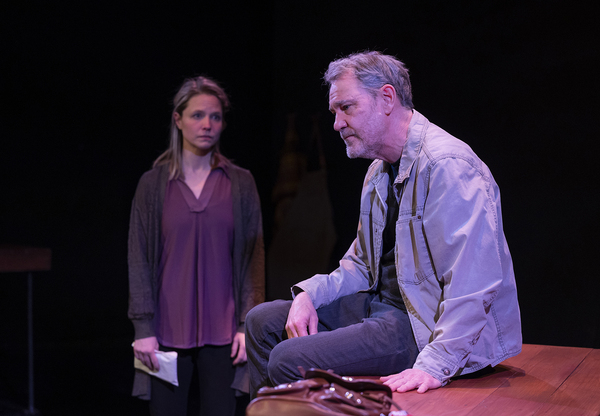 Laura Coover and Scott Anderson

Laura Coover and Scott Anderson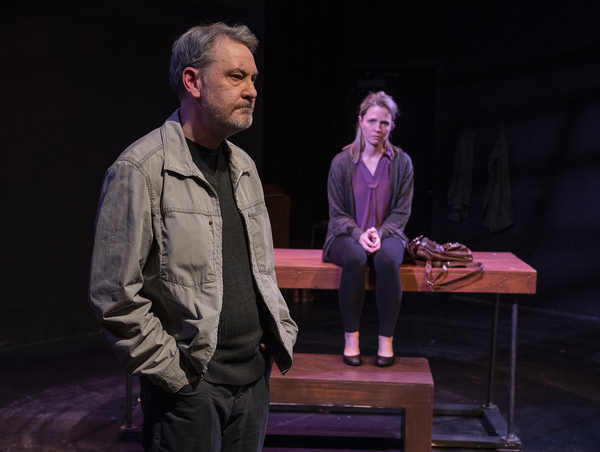 Scott Anderson and Laura Coover

Laura Coover and Scott Anderson