Northlight Welcomes Artistic Fellow Mikael Burke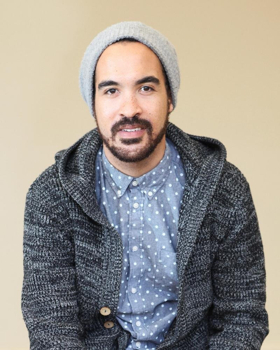 Northlight Theatre, under the direction of Artistic Director BJ Jones and Executive Director Timothy J. Evans, has named Mikael Burke as its first-ever Artistic Fellow.
"Northlight is delighted to welcome Mikael Burke to the Northlight family as our first Artistic Fellow," comments B.J. Jones. "The goal of Northlight's Artistic Fellowship is to provide diverse emerging artists experience working within an artistic team, contributing to casting and season selection, and to prepare diverse artists to become artistic leaders in the field. We are fortunate to have Mikael Burke as our first Artistic Fellow and excited to begin this important fellowship here at Northlight."
"I hope to one day lead a theatre that is dedicated to challenging the social status quo by diversifying not only the stories being told, but also the artists who tell those stories," says Mikael Burke. "I cannot envision a more inspiring vehicle to learn the ins and outs of such an organization than Northlight."
Mikael Burke is a Chicago-based director, deviser and educator. He serves as Creative Director of the Indianapolis-based Young Actors Theatre, and previously served as Associate Artistic Director of Indianapolis' NoExit Performance. Mikael is a 2017 Princess Grace Award Winner in Theatre and a recipient of the 2012 Robert D. Beckmann Emerging Artist Fellowship from the Arts Council of Indianapolis. He most recently worked with About Face Theatre, First Floor Theater, American Theatre Company, and Strawdog Theatre Company, and elsewhere with Asolo Repertory Theatre in Sarasota, FL, Geva Theatre Center in Rochester, NY, and the Indiana Repertory Theatre in Indianapolis, IN to name a few. Michael received his M.F.A. in Directing from The Theatre School at DePaul University in Chicago, IL. Recent directing credits include A Midsummer Night's Dream by William Shakespeare, Native Son by Richard Wright, adapted by Nambi E. Kelley, Stupid Fucking Bird by Aaron Posner, Still by Jen Silverman, Hedda Gabler by Henrik Ibsen, and Eurydice by Sarah Ruhl.
Northlight Theatre aspires to promote change of perspective and encourage compassion by exploring the depth of our humanity across a bold spectrum of theatrical experiences, reflecting our community to the world and the world to our community.
Now in its 44th season, the organization has mounted over 200 productions, including nearly 40 world premieres. Northlight has earned 207 Joseph Jefferson Award nominations and 36 Awards, as well as nine Edgerton Foundation for New Play Awards. As one of the area's premier theatre companies, Northlight is a regional magnet for critical and professional acclaim, as well as talent of the highest quality.
Northlight is supported in part by generous contributions from Allstate Insurance; the Paul M. Angell Family Foundation; Robert & Isabelle Bass Foundation; BMO Harris Bank; Henrietta Lange Burk Fund; The Elizabeth F. Cheney Foundation; The Chicago Community Trust; ComEd, An Exelon Company; The Davee Foundation; Edgerton Foundation for New American Plays Award; Evanston Community Foundation; Full Circle Foundation; Illinois Arts Council, a state agency; Kirkland & Ellis Foundation; The John D. and Catherine T. MacArthur Foundation; Melvoin Award for Playwriting; Modestus Bauer Foundation; National Endowment for the Arts; Niles Township; The Offield Family Foundation; The Pauls Foundation; Room & Board; Sanborn Family Foundation; Dr. Scholl Foundation; The Shubert Foundation, Inc.; The Harold and Mimi Steinberg Charitable Trust; The Sullivan Family Foundation; and Tom Stringer Design Partners.