YOU'RE NOTHING WITHOUT ME at Don't Tell Mama
Dates

3/25/2022 at 7:00 PM

Theatre


343 W 46th St
New York,NY


Tickets Info

20.00




MARGO BROWN and LISA DELLAROSSA make their duo DONT TELL MAMA debut with YOURE NOTHING WITHOUT ME. The show is a musical answer to the question, Can two women of a certain age do a show together without driving each other crazy? The ammunition is an eclectic song list from yesterday and today, from Kander and Ebb to Carole King, Stephen Sondheim to Billy Stritch, and from Tom Lehrer and Garth Brooks to Cy Coleman and David Zippel. The spotlight is focused on the good, the bad and the ugly of friendships and all their dynamics. Musical Director: John Cook Director: Jeff Harnar
News About YOU'RE NOTHING WITHOUT ME at Don't Tell Mama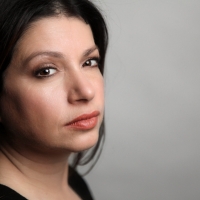 Feature: Gerrilyn Sohn - Lady Sings With Hues
July 30, 2022
After a successful first year in cabaret, a two-year pandemic-informed hiatus, and the heatwave of 2022, Gerrilyn Sohn returns to Don't Tell Mama for her second season and a new show.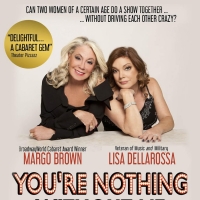 Margo Brown and Lisa Dellarossa Add Additional Show Date At Don't Tell Mama
April 05, 2022
MARGO BROWN and LISA DELLAROSSA make their duo DON'T TELL MAMA debut with YOU'RE NOTHING WITHOUT ME.  The show is a musical answer to the question, "Can two women of a certain age do a show together without driving each other crazy?"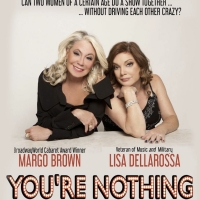 Margo Brown And Lisa Dellarossa Come to Don't Tell Mama With YOU'RE NOTHING WITHOUT ME
February 02, 2022
The show is a musical answer to the question, "Can two women of a certain age do a show together without driving each other crazy?"  The ammunition is an eclectic song list from yesterday and today, from Kander and Ebb to Carole King, Stephen Sondheim to Billy Stritch, and from Tom Lehrer and Garth Brooks to Cy Coleman and David Zippel.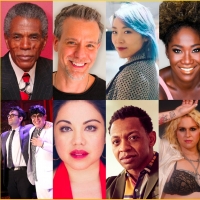 Feinstein's/54 Below To Reopen June 17; Upcoming Concerts to Feature Andy Karl & Orfeh, Andre De Shields, Alice Ripley & More!
May 17, 2021
After a 15-month shutdown due to the COVID-19 epidemic, proprietors Steve Baruch, Richard Frankel, and Tom Viertel have announced that "Broadway's Supper Club" Feinstein's/54 Below will reopen its iconic red door for live performances on June 17, 2021.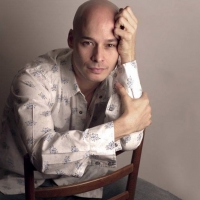 BWW Interview: SO NOW YOU KNOW with Stephen Mosher
March 06, 2021
In this interview, I get to discover what makes Stephen Mosher such a success as a writer, critic and fitness coach.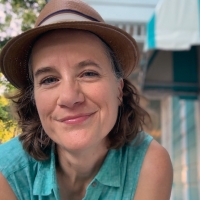 BWW Review: Songwriters Susan Werner & Brian Gari Share Their Wares at Joe's Pub And Don't Tell Mama
February 27, 2020
Singer-songwriters doing their own material cuts out the usual intermediary interpreter so we get the intentions and first take from the horses' mouth, so to speak. Recent examples; Susan Werner and Brian Gari.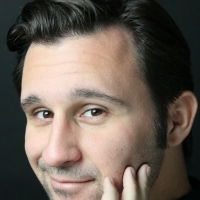 BWW Feature: Nicolas King - Concentrated Awesome
January 17, 2020
Popular crooner Nicolas King is an in demand comodity in the cabaret and concert world. With a lifelong show business career and many luminaries who have worked with him, the industrious and gifted young artist remains humble and down to earth, thanks to lessons he has learned from great teachers. Stephen Mosher tells his story, as King prepares to open a new show at The Beach Cafe in February.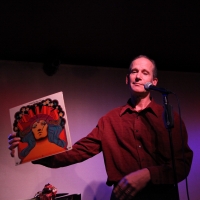 BWW Review: Rian Keating Puts His Audience IN THIS TRAVELING HEART at Don't Tell Mama
November 17, 2019
Storyteller Rian Keating uses soliloquy and song to tell the entertaining and heartwarming story of his teenage journey into manhood, all through the magic of musical theater, in his new show IN THIS TRAVELING HEART.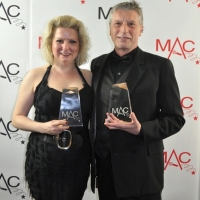 BWW Feature: SALON Offers a Safe Space at Don't Tell Mama
August 05, 2019
Salon is a weekly open mic night where artists can try out new material in a judgment-free zone. I recently did some undercover reporting. It wasn't dangerous or glamorous, like Hunter S. Thompson or Nellie Bly, though it was both alluring and scary at times. I infiltrated the cabaret community to see what it's like being a nightclub singer - and I had a really good time, but I don't want to do it again. I don't know how cabaret performers do it. It's exhausting and it's expensive. You spend all your time promoting yourself, you pay musicians, press reps, photographers and dry cleaners, and every day you run the risk of waking up with a cold and no voice, and an obligation to sing. It's nerve-wracking. Still, these artists continue to produce art for a willing audience: they do it for love of the art and of the audience. It begs the question, though, when a cabaret performer doesn't have a show to do, how do they keep their skills up? How do they continue to grow without spending precious earned cash on an expensive master class?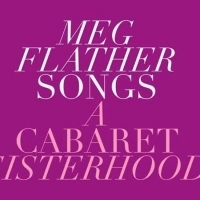 BWW Feature: With the Help of a Village, MAC and Bistro Winner Meg Flather Brings Her Career Full Circle With A CABARET SISTERHOOD
July 12, 2019
A group of cabaret newcomers and veterans alike will join Meg Flather on July 14 and September 14 at Don't Tell Mama for MEG FLATHER SONGS: A CABARET SISTERHOOD, performing the work of the MAC and Bistro Award winner.
Don't Tell Mama Frequently Asked Questions
What shows are coming up next at Don't Tell Mama
Where is Don't Tell Mama located?
Don't Tell Mama is at 343 W 46th St, New York, NY.
What shows have played recently at Don't Tell Mama