Christmas season comes alive as National Geographic Channel brings viewers programming that is in-line with the holiday period. The Lost Faces of the Bible, a four-part documentary series, blends myth-busting archaeology with dramatic recreations and forensic investigation. Having been granted unprecedented access to four ancient skulls from the Holy Land, each episode seeks to accurately reconstruct a famous face. Travelling across the globe, archaeologists and scholars separate fact from myth, while a team of forensic anthropologists and artists put flesh on bone, using both traditional and state-of-the-art methods of facial reconstruction. An engaging narrative develops around each skull as the experts assemble clues to rebuild not only a face, but the life and times of a bygone era. Stepping into the past viewers will finally come face to face with some of the most legendary characters of the Bible. A theological journey not to be missed, by any measure.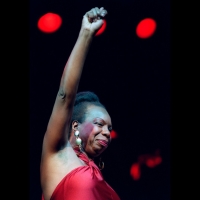 BWW Exclusive: THE 101 GREATEST PROTEST SONGS OF ALL TIME - with Bob Dylan, Aretha Franklin, John Lennon, Kendrick Lamar & More
by Peter Nason - June 18, 2020
BWW Reviewer Peter Nason chooses the 101 greatest protest songs from 1939-2020. See if your favorite songs or artists made the list!...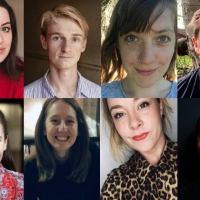 HighTide's Playwright Crisis Support Programme Cohort Announced As Their Submission Window Reopens
by BWW News Desk - May 29, 2020
Today HighTide have announced the twelve new writers making up the Playwright Crisis Support Programme, as part of their Lighthouse Programme, to support artists during the pandemic, as well as setting up their new Playwright's Network....
CW Seed Lands Licensing Agreement With BBC Studios
by TV News Desk - January 08, 2020
CW Seed, The CW's free, ad-supported digital network, has acquired the second window, non-exclusive streaming rights to 14 series from BBC Studios. The pact will bring more than 200 episodes and 150 hours of scripted library content to the platform. The announcement was made today by Rick Haskins, ...
BWW Review: GIRL FROM THE NORTH COUNTRY, Gielgud Theatre
by Debbie Gilpin - December 17, 2019
Following a critically acclaimed run at the Old Vic, with a subsequent West End transfer, Conor McPherson's Girl From The North Country has been remounted with an almost completely new cast. It had a short run at the Royal Alexandra Theatre in Toronto, and is now back in London for a limited engagem...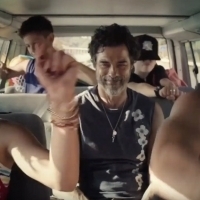 2019 Outfest Los Angeles LGBTQ Festival Announces Line-Up
by BWW News Desk - June 12, 2019
Celebrating its 37th anniversary, Outfest - the Los Angeles-based nonprofit organization promoting equality by creating, sharing, and protecting LGBTQ stories on the screen - today announced the complete programming lineup for the 2019 Outfest Los Angeles LGBTQ Film Festival, presented by HBO. The n...

Scoop: Travel Channel's Programming Highlights, 5/6-5/19
by TV Scoop - April 24, 2019
Get all the scoop on Travel Channel's Programming Highlights, 5/6-5/19...
Cast, Directors Announced for Gate Theatre's World Premiere of THE IPHIGENIA QUARTET
by BWW News Desk - April 01, 2016
Artistic Director Christopher Haydon today announces full casting for the world premiere of The Iphigenia Quartet which includes Agamemnon, written by Caroline Bird and directed by Christopher Haydon; Chorus, written by Chris Thorpe and directed by Elayce Ismail; Iphigenia by Suhayla El-Bushra and d...
Don Guthrie Releases HELL'S GATE
by BWW News Desk - August 09, 2013
Biblical heroes. Their past never defined their future. Moses was an Egyptian murderer who led the Israelites out of Egypt and into the Promised Land of Canaan. King David was a seducer and adulterer who became a man after God's own heart. Elijah was a coward who eventually defeated the 450 prophets...