Lake Placid vs. Anaconda is a 2015 made-for-television action-horror-thriller film produced by UFO Films. The film is a crossover between the Lake Placid- and Anaconda-film series. This original movie premiere is set for release on Syfy on April 25, 2015, at 9 PM.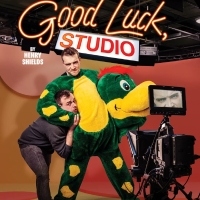 Full Cast Announced For World Premiere of New Mischief Comedy GOOD LUCK, STUDIO
by Stephi Wild - August 11, 2022
Mercury Theatre and Wiltshire Creative have announced the full cast for the world première production of Mischief's Good Luck, Studio. Henry Lewis directs Adam Byron (Anthony), Bryony Corrigan (Saoirse), Eboni Dixon (Pam), Jemma Geanaus (Elizabeth), Harry Kershaw (Sean), Chris Leask (Toby), Greg Tan...