NICK CANNON PRESENTS WILD 'N OUT

LOGO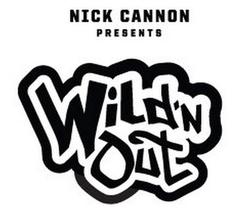 MTV's groundbreaking Wild 'N Out is back with everything that made it a must-see show--the lightning fast comedic improv, head-to-head battling and of course, the master of ceremonies Nick Cannon. But now, in its new MTV2 incarnation, Wild 'N Out is out for new blood.
The original bloodline of Wild 'N Out was undeniable, ushering the rise of comedic superstars who have since become household names from Kevin Hart to JB Smoove to Katt Williams. And now a legion of young, hungry, new comedic stars want in on the Wild 'N Out pedigree--and the only way to earn it is through battle.
The stakes are higher than ever before. In this fifth season, Wild 'N Out brings visceral, cutting, hip-hop edged comedy where the next vanguard wants to prove that can hold their own with the pure-bred all-stars, and the originators that success has kept their street cred--and legacy--intact. With competition coursing through their veins, this time the gloves are off and the Wild 'N Out comics are going for the jugular in a setting that's more rap battle than comedic stage. It's new blood mixed with pure blood to see which one really holds weight.
Nick Cannon Presents: Wild 'N Out, coming to MTV2.