Each week will bring a rotating selection of segments, including observations on the week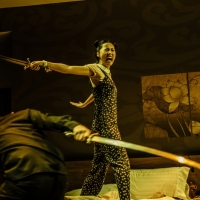 Photo Flash: MAN OF GOD at Geffen Playhouse
by BWW News Desk - March 06, 2020
Get your first look at Man of God at Geffen Playhouse!... (
more...
)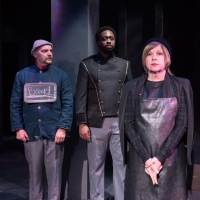 Photo Flash: Antaeus Theatre Company's MEASURE FOR MEASURE Will Open This Friday
by BWW News Desk - February 19, 2020
"Some rise by sin and some by virtue fall." The fine lines between justice and mercy, lust and love, forgiveness and retribution are exposed when Antaeus Theatre Company presents William Shakespeare's dark comedy, Measure for Measure. Armin Shimerman and Elizabeth Swain co-direct for a Feb. 21 openi... (
more...
)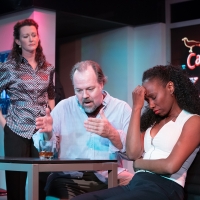 Photo Flash: World Premiere of HUMAN INTEREST STORY at the Fountain Theatre
by BWW News Desk - February 17, 2020
The Fountain Theatre presents the world premiere of a timely new play, written and directed by Stephen Sachs (Arrival & Departure, Citizen: An American Lyric, Bakersfield Mist), about homelessness, celebrity worship and truth in American journalism. Human Interest Story opens at the Fountain on Feb.... (
more...
)