Viola Davis, Kathleen Kennedy, and More to Present at the British Academy Britannia Awards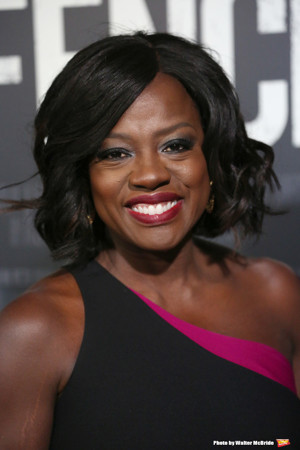 The British Academy of Film and Television Arts Los Angeles (BAFTA Los Angeles) is pleased to announce the full list of presenters for the 2018 British Academy Britannia Awards. This year's presenters include Viola Davis, Kathleen Kennedy, Jon Favreau, Matthew Macfadyen, Peter Farrelly, David Benioff and D.B. Weiss.
Actor and Producer Viola Davis will present Steve McQueen with the John Schlesinger Britannia Award for Excellence in Directing, while Producer and Lucasfilm President Kathleen KENNEDY will present Cate Blanchett with the Stanley Kubrick Britannia Award for Excellence in Film Presented by Cunard. Actor, Director and Producer Jon Favreau will present the Albert R. Broccoli Britannia Award for Worldwide Contribution to Entertainment to longtime Marvel Studios colleague Kevin Feige, and BAFTA TV Award-winning Actor Matthew Macfadyen will present his Warriors co-star Damian Lewis with the Britannia Award for Excellence in Television. Peter Farrelly will reunite with his Dumb and Dumber star Jim Carrey and present him with the Charlie Chaplin Britannia Award for Excellence in Comedy Presented by Jaguar Land Rover, and Emilia Clarke will receive the Britannia Award for British Artist of the Year from Game of Thrones creators and executive producers David Benioff and D.B. Weiss.
The British Academy Britannia Awards is BAFTA's biggest event outside of the U.K. This year's ceremony, hosted by British actor and comedian Jack Whitehall, will take place on Friday, October 26, 2018 at the Beverly Hilton Hotel and will be presented by American Airlines and Jaguar Land Rover. BritBox, the subscription video-on-demand (SVOD) streaming service from BBC Studios and ITV, will live stream the event to U.S. and Canada audiences.
The Britannia Awards are BAFTA Los Angeles' highest accolades, recognizing both outstanding British talent, and exceptional international talent by virtue of their strong connection to British entertainment through their body of work. Known to be an enjoyable evening that captures a unique blend of sincerity and British irreverence, the evening also serves to celebrate the long-standing collaboration between the British and American industries. Proceeds from the event support BAFTA's Access for All campaign, a range of impactful educational initiatives created to provide a foot-in-the-door and a pathway to success for talented individuals, uninhibited by background, demographics or personal circumstance.