Smithsonian Channel Explores Hallowed Shrines, Temples, & Monuments Around the World in SACRED SHRINES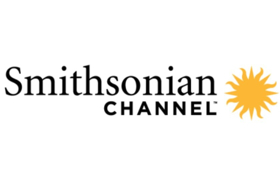 From the supposed tomb of King Arthur to ancient Egyptian temples once controlled by female priests, the world's religious sites are home to alluring SECRETS and mysteries. This summer, Smithsonian Channel brings back SACRED SITES to explore even more enigmatic religious sites found around the world. Featuring advanced scientific discoveries and archaeological research, new episodes will bring viewers to sanctified and historical locations stretching from Europe to North Africa, through the Mayan civilization in the Americas, across the path of the Camino de Santiago and more. SACRED SITES returns Monday, August 13 at 8 p.m. ET/PT on Smithsonian Channel.
While unraveling the unsolved mysteries hidden within these sacred sites, each episode will grant extraordinary new insights into the lives, culture and symbolic sites that left their marks on civilizations of the past and show how their societal impacts continue to reverberate today.
The second season premiere, KING ARTHUR, studies the myth of one of the most famous and legendary monarchs of all time. Legend says that King Arthur will return again one day to rule Britain, though many experts believe he was simply a mythical figure. Yet, in the last few years, new evidence from ancient sites across Britain suggests that this powerful legend is rooted in fact. This episode seeks to answer the question: was this storied King a legend, or real?
Subsequent episodes of SACRED SITES are:
MAYA
Premieres Monday, August 20 at 8 p.m. ET/PT
In the tropical forests of Guatemala and Mexico stand some of the most captivating sacred sites of ancient Mayan civilization. Scientists long believed these magnificent temples and pyramids were built to watch the sky, but new discoveries in the last decade reveal sacred caves and tunnels hidden beneath the pyramids. Using cutting-edge science, archaeologists identify the location the Maya revered as the most sacred temple of all - the mystical center of the world. With this discovery, this episode may unlock an incredible secret in the Mayan city of Chichen Itza.
THE CAMINO
Premieres Monday, August 27 at 8 p.m. ET/PT
Every year, thousands of pilgrims travel the ancient pilgrimage route to Spain's Santiago de Compostela. The sacred journey ends with a visit to the shrine that is believed to hold the bones of Saint James the Great - Apostle of Jesus. But new research and discoveries suggest that the Camino might have been a sacred pathway long before the Christian age and that the bones in the sacred shrine may not belong to James after all. Instead, they might be the remains of a controversial heretic seen as a threat to the very existence of the Christian church.
MALTA
Premieres Monday, September 3 at 8 p.m. ET/PT
In between the years 3600 and 2300 BC, an extraordinary civilization developed on the small Mediterranean islands of Malta. For almost 1,500 years, the sacred sites built by the temple people of ancient Malta were the pinnacle of Western Civilization. Around 2300 BC, their civilization collapsed and the islands were abandoned - for no apparent reason. The results of new archeological investigations may explain the shocking causes of this ancient apocalypse. Astonishingly, it may have originated not on earth, but in space.
EGYPTIAN PRIESTESSES
Premieres Monday, September 10 at 8 p.m. ET/PT
New discoveries reveal a hidden power structure in Egypt - one controlled by women. Archeology at Egypt's sacred sites reveal a SUCCESSION of female priests who were said to be married to the King of Gods himself - Amun. These priestesses held control and influence throughout the entire Egyptian kingdom. The temples of ancient Egypt conceal evidence of their mysterious sexual rituals. Now, archaeologists investigate these sacred sites to recapture their story and piece together the puzzling source of their power.
NAZI MYTHS
Premieres Monday, September 17 at 8 p.m. ET/PT
A series of massive standing stones in Germany's Teutoburg Forest formed the center of an ancient Germanic religion - or so the Nazi party claimed. Led by SS commander Heinrich Himmler, Nazi archaeologists attempted to uncover the sacred sites of a pure Aryan religion. From the site of German victories over ancient Rome, to a medieval castle associated with the Holy Grail and a prehistoric site of human sacrifice, the Nazi propaganda machine turned real discoveries into dark myths that bore little relationship to history. But their warped ideology would have catastrophic consequences for millions.
SACRED SITES is produced by Ireland's Tile Films Limited for Smithsonian Channel. Stephen Rooke is executive producer for Tile Films Limited.Executive producers for Smithsonian Channel are David Royle and Tim Evans.
Smithsonian Channel™, owned by Smithsonian Networks™, a joint venture between Showtime Networks Inc. and the Smithsonian Institution, is where CURIOSITY lives, inspiration strikes and wonders never cease. This is the place for awe-inspiring stories, powerful documentaries and amazing factual entertainment, available in HD and 4K Ultra HD across multiple platforms. Smithsonian Channel, winner of Emmy® and Peabody awards for its programming, combines the storytelling prowess of SHOWTIME® with the unmatched resources and rich traditions of the Smithsonian, to create programming that shines new light on popular genres such as air and space, history, science, nature and pop culture. Among the network's offerings are series including Aerial America, America in Color, The Lost Tapes, Mighty Ships, Million Dollar American Princesses, THE PACIFIC WAR IN COLOR and Air Disasters, as well as critically-acclaimed specials that include The Coronation, The Mountain Lion and Me, Earth from Outer Space and Titanoboa: Monster Snake. Smithsonian Networks also operates Smithsonian Earth™, through SN Digital LLC., a subscription video streaming service delivering spectacular 4K original nature and wildlife content. Smithsonian Channel is also available internationally in Canada, Singapore and Latin America. To learn more, go to www.smithsonianchannel.com, or connect with us on Facebook, Twitter, and Instagram.