Click Here for More Articles on REVIEW ROUNDUP - TV
Review Roundup: Critics Weigh In On SOLO: A STAR WARS STORY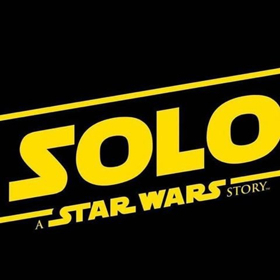 SOLO: A STAR WARS STORY is an origin story about Han Solo, starring Alden Ehrenreich in the title role. The film is being produced by Lucasfilm from a screenplay by Lawrence and Jon Kasdan, and will be distributed by Walt Disney Studios Motion Pictures. The film will be the second Star Wars anthology film, following the 2016 film Rogue One. A stand-alone installment, set prior to the events of the original 1977 film, it explores the adventures of a young Han Solo and Chewbacca, including meeting Lando Calrissian. Ehrenreich stars alongside Woody Harrelson, Emilia Clarke, Donald Glover, Thandie Newton, Phoebe Waller-Bridge, Joonas Suotamo, and Paul Bettany.
The film is set to hit theaters May 25. See what the critics are saying here:
Andrew Barker, Variety: "It's hard to think of many characters from the last 45 years of American filmmaking less in need of an introduction than Harrison Ford's Han Solo, but Howard's film spends an undue amount of its early-going running through the origin story liturgy anyway. We finally get answers to some not-exactly-pressing questions, like, how did Solo get his name? And where did he get his blaster? (If you assumed the answers were "his parents gave it to him" and "he probably bought it somewhere," you'd be wrong, but the alternatives presented here aren't much more interesting.)"
Michael Rechtshaffen, The Hollywood Reporter: "Of course, one need not look any further than the poster to know that, along the way, Han will also meet up with faithful companion Chewbacca (former basketball player Joonas Suotamo) and, equally notably, Lando Calrissian (the wildly magnetic Donald Glover doing Billy Dee Williams proud in a casually scene-stealing turn). Also figuring into the lively character mix is Paul Bettany's power-hungry sociopath, Dryden Vos, and the criminally too-briefly-seen L3-37 (a hilarious Phoebe-Waller Bridge), a self-made droid who has an emotionally complicated relationship with Calrissian."
Peter Travers, Rolling Stone: "Solo: A Star Wars Story keeps throwing curveballs to distract us from the fact that we know all too well where this is heading. There's no arguing that the actors are a likable crew, even if Harrelson, Glover and Bettany are the only three who don't play it safe. This is a Han Solo who wants to be loved even of he doesn't want to be liked, and when he puts his arm around the immortal Chewie it's tough not to go "aww." But only a glimmer of the hardassed charmer that Harrison Ford IMMORTALIZED finds its way into this episode. Howard and the Kasdans play the series game without ever raising the stakes, defaulting to dull and dutiful when they might have blasted off into creative anarchy. Even the new score by John Powell (Jason Bourne) only soars when it samples the original John Williams theme. And somehow Han Solo - the roguish Star Wars hellion famous for breaking all the rules - finds himself in a feel-good movie that doesn't break any. "
Jim Vejvoda, IGM: "Solo - both the movie and this new iteration of Harrison Ford's classic character, now played by Alden Ehrenreich - skates by on charm, breezy irreverence, and a just-right degree of Star Wars fan service. But while it gets the trappings and appearances right, Solo never delivers on the promise of finding out why Han became who he was in A New Hope. It just explains how he got his stuff."
Bryan Bishop, The Verge: "But Solo succeeds because it's not interested in just being a greatest-hits mixtape. There are familiar scenarios, and plenty of moments of fan service - some better executed than others - but with Solo, the filmmakers are interested in actually exploring a key part of Han Solo's character. It's a story about how he became the guy Luke Skywalker and Obi-Wan Kenobi met in Mos Eisley Cantina, but that doesn't mean staging an interlocking series of events that lead up to that moment, as the prequels did. Solo is about the events that shaped him into a smuggling scoundrel. It's Casino Royale to Han Solo's James Bond."
Peter Bradshaw, The Guardian: "And Han also chances across a charismatic dandy-ish smuggler, gambler and flier called Lando Calrissian, a very funny performance from Donald Glover. It is Lando who is the owner of the Millennium Falcon, but sporting man that he is, Lando is willing to bet his beloved craft on a hand of cards with the wily Han. Phoebe Waller-Bridge has an entertaining voice role as Spartacist droid L3-37. Most importantly, Han has his first encounter with the prototypical Allied resistance against the Empire."
Related Articles
More Hot Stories For You