BWW Interview: Actress Janel Tanna Talks Being Maxim's 2019 Cover Girl and Switching from Medicine to Acting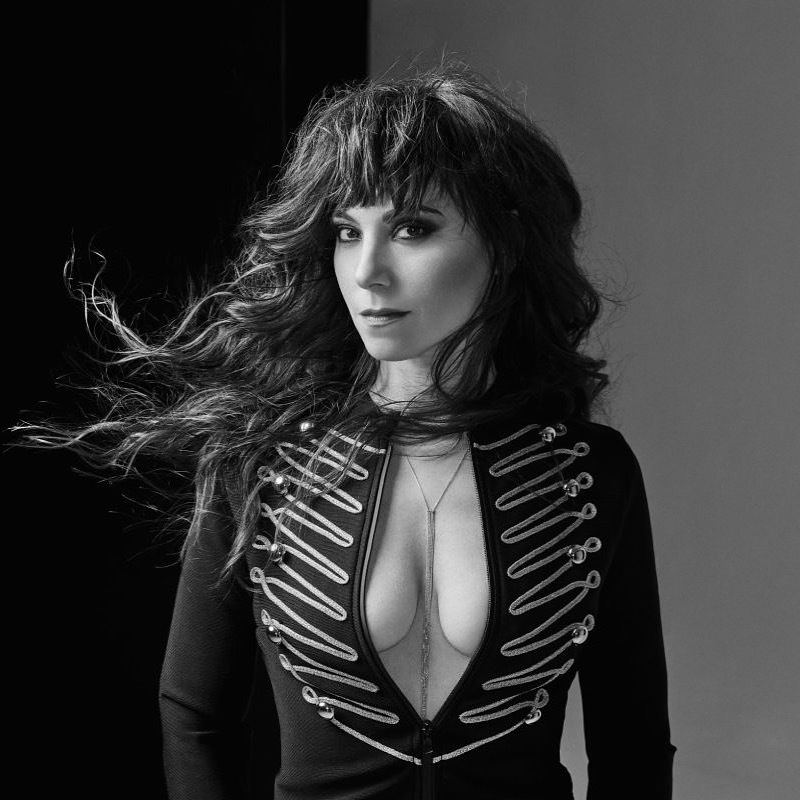 Maxim's 2019 Cover Girl Winner, actress Janel Tanna, discusses her background in medicine, how she began acting, and her award-winning film, Sienna's Choice.
Janel, can you tell me a bit about yourself? How did you go from medicine to acting?
Hello there. I am originally from Buffalo. I always had an artistic side and would act in short films with friends without training, just because it was something I felt inside. I like to bring out other characters from myself. That said, I more or less was always a nerd when it came to school and my grades. I really do enjoy scientific subject matter and solving equations. I also enjoy taking care of people, the empathetic aspects of medicine. I will always love the brain and find it fascinating, the anatomy physiology and also how behavior manifests itself. I think that also is one of the things that really attracts me to character development, the psychology of humans. I don't really consider myself one thing or another, it's all a part of me.
Has your background in medicine helped you in any way in your acting career-like preparing for a role?
Definitely, anything that has occurred in my life has helped me prepare for roles. Without getting too into detail, I use things from myself, my life, and then research in combination to build a life. My life allows me to draw parallels and get into different aspects of different characters. When you have been in medicine or healthcare, seeing life and death gives you a perspective of life at its highest and lowest, at many stages. I think it most definitely broadened my range or thoughts, but anyone's unique experiences will do that for them. I have used my medical background directly in writing and creating a film about end of life care, Sienna's Choice. I also served as the medical expert on the film. It required me to not only use my knowledge but also be able to go back and fact check and understand different treatment options and mechanisms in the literature.
Can you tell me about the documentary you wrote, produced, and starred in, Sienna's Choice?
Sienna's Choice was a narrative dramatic featurette. I created it and was lead actress/producer. It looked at a young woman who was flourishing develop subtle symptoms over time, with a subsequent life-threatening diagnosis. It really looked at what a person can face and the decision making when dealing with possible terminal treatment plans. It followed both a physical and emotional storyline of this woman and also looked at the family dynamics that can come into play. We were lucky to screen at several festivals and receive positive feedback, especially since the cut we went with was a pretty early version. We decided to run with it.
How do you usually prepare for a role?
I have trained in both Method acting and Meisner. I also usually go to Carl Ford for specific character prep. It is a combination of what I do, not one specific thing.
How did you get into modeling?
Modeling was a little more random as I always actually daydreamed about being an actress and honestly used to feel regret prior to formally getting into acting (that I had not gone for it). I also lived in an area where it is not as prevalent to find acting opportunities. That said, modeling just sort of happened. I did a few photoshoots and got cast in a few jobs. I decided to do some runway shows which took me overseas as well for runway. It really has been a wonderful and random experience that I cherish. It's a lot of fun and the people are really great. I love the creative souls and fashion is exciting.
Congrats on being the 2019 Maxim Cover Girl competition winner! Can you tell me about that experience?
Thank you so much! Becoming Maxim Covergirl and winning the competition has been an amazing experience. I really got a lot of support and encouragement from friends and people (in film, fashion, medicine) from around the world. I will forever be grateful. Shooting with Gilles Bensimon and seeing the photos come to life was an exceptional experience that I won't forget. We did a film noir vibe which aligns with being an actress. Maxim is a beautiful publication with a sexy yet classy and artistic energy in my opinion. I am proud to be a part of it.
Is there a certain project you've worked on that stands out to you or that is your favorite?
Every project is unique and stands out for different reasons. I will never forget doing Sienna's Choice, while a little overwhelming at times because it was the first film I created, I was surrounded by such an amazing cast and crew that really became like family. I have done several other projects with many of them. Preparing for Sienna herself was very memorable for me. I was training in ballet, I would go for long walks and meditate, I interviewed various people who suffered from similar diagnoses. It really was a piece of art and humanism coming together for that piece with everyone involved. Cozmo's, the Sci-Fi genre series soon to stream on Atomic TV also stands out. That is the role I earned my SAG card on. I tumbled myself and the character was a lot of fun. The actors are so experienced and gifted, it was a treat to be around. Then of course one of the first films I worked on, we shot for 6 weeks. I really developed a bond with my costar and the team really let me breathe, which made me an even better actor, because they trusted my truth that I brought.
Do you have a dream director or actor you'd love to collaborate with that you haven't yet?
There are so many wonderful actors and directors out there that it's difficult to just pick one. I feel the more seasoned an actor and developed, it elevates my acting when acting across from them. I notice it myself, it's levels of truth and ease you feel. There is a director, Stephen Savage, that I have gotten to know from festivals and seeing his work. He is very hard working and artistically talented and I was lucky to view one of his period pieces. I am in discussions for an upcoming film that I read for so keeping hopes up that I get that role.
I would say if talking about recent and in the news, Spike Lee, after seeing BlacKkKlansman. That movie was done so exceptionally well on so many levels. The acting and transitions were excellent. I would also say perhaps James Cameron. At least from what I have read, he seems to really understand the acting process in the way I feel it. Giving backstories to everyone on set, the engulfing truth. Of course, a dream has always been Quentin Terantino. To me, the style of his films have a very artistic slant yet the characters come across as raw and truthful. I feel like (at least hope) my acting style could fit into the universes his team creates. Cinematically, I really like the shots and angles used in his films as well. Really so many though.
When you're not acting what do you enjoy doing?
I like to work out when I can get myself to the gym. Kickboxing, yoga. I enjoy going to The Met or other various museums. I love art and culture. Anything that allows me to both appreciate and daydream about another time. I have two fur babies, Hershey and Cheeto.
Do you have any interest in theatre? Would you ever want to work on Broadway?
I do have interest in theater. Immediately upon landing in NYC, I auditioned for and joined an Off-Off-Broadway theater group, and have done about 15 or so productions with them over the last several years. They put up nights of one acts, and intermittent full length. It really is a wonderful group and honestly, I feel any time I do a play my acting grows. I develop even further. As someone who has trained in theater and film, I do enjoy and learn from theater. I would love to be on Broadway in a play one day. Actually, that is on my bucket list of life goals.
Do you have any advice for people pursuing a career in acting?
My advice to others when it comes to acting (or anything) is, everyone has a unique path and life. Try not to let anyone define what you should or should not be doing with your gifts and skills except you, if it is what you feel is in your heart. If you are thinking about acting, I do believe in natural gift, but I also am firm in belief that training elevates immensely and gives you tools. So, try to take a class and start to develop. Go for it. I still have so much to learn myself.
Do you have any future projects coming up that you could tell us about?
We just wrapped a dramatic short, Intervention that we shot out west. Linda Palmer is the director (same director as Sienna's Choice). She is exceptional and truly a blessing to work with. The lead producer, the talented Julia Silverman, and I are lead actresses. The film looks at both addiction (touches upon opioid abuse) and mental health. That role was intense and deep as an actor but I am grateful to bring this to life. It should hit the film festival circuit within the next few months. Cozmo's, a Sci-Fi series in which I was lucky enough to play a femme fatale, will start streaming in the spring on Atomic Network TV. That was a lot of fun to shoot.
IMAGE Courtesy of Janel Tanna