Amazon Studios Signs Overall Deal with Bryan Cogman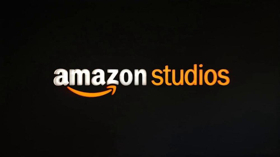 Amazon Studios today announced it has signed an overall deal with Emmy Award-winning producer, writer Bryan Cogman. Well-known for his extensive work on the hit series Game of Thrones, Cogman will work exclusively with the Amazon Studios team on creating original television series which will premiere globally on Amazon Prime Video in over 200 countries and territories.
"We're proud to be in business with Bryan, who has written some of the most memorable and exhilarating television in recent history," said Albert Cheng, Co-Head Television, Amazon Studios. "His storytelling prowess is undeniable, and we cannot wait to introduce his voice to our Prime Video audience."
"I couldn't be more thrilled and honored to start the next phase of my career with Amazon. I'm grateful for the opportunity and excited to start writing," said Cogman.
Cogman has been an influential part of the success of Game of Thrones. Initially, an assistant to creators David Benioff and D. B. Weiss, his talents were quickly noticed, and he rose to write many key episodes in the series history. From there he became a co-executive producer of the series and currently is working on several projects. On the feature side, he wrote Disney's upcoming remake of The Sword in the Stone and is currently working on THE HAUNTED Mansion for the studio.
Amazon Studios creates original television series which premiere exclusively on Amazon Prime Video which is available globally in over 200 territories and countries. This year, Prime Video will premiere a number of original series, including the recently launched Tom Clancy's Jack Ryan starring John Krasinski, Homecoming from creator Sam Esmail and stars Julia Roberts and Bobby Cannavale, and a third season of The Man in the High Castle.