Aaron Dalla Villa Stars In Comedy Web Series TUCCI AND JONES
The "Tucci and Jones" comedy web series will release through YouTube on September 15, 2020.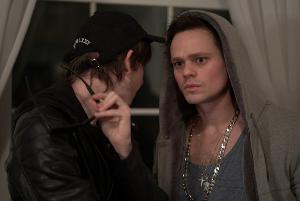 Virginian born New Yorker, Aaron Dalla Villa ("Pledge," "Trick") is starring in Blackwolves Productions' "Tucci and Jones." He plays a struggling rapper named Tucci Baddaduci, who teams up with his low key neighbor to fight back against a scathing diss track. The "Tucci and Jones" comedy web series will release through Youtube on September 15, 2020.
Aaron can be seen in the role of Kyle in the horror anthology "Immortal," starring Tony Todd, which was just released on September 1, 2020. He will also have a starring role as Nolan in the upcoming feature film "Alpha Rift" (starring Lance Henricksen). And he'll also have a supporting lead role in the feature film "All Those Small Things" (starring James Faulkner) in as Dennis, aka Tiny Hammer; he also wrote some music for the film. Aaron is most known for his lead role in the horror film "Pledge" (distributed by IFC Midnight) and as Smooth Johnny in the horror film "Trick."
"Tucci and Jones" was initially created by collective member Aaron Dalla Villa and co-founder Logan Riley Bruner with producing by co-founder Jacob Wade. The comedy web series stars Aaron Dalla Villa as Tucci Badaducci and Logan Riley Bruner as Jones Riley Jones, with guest appearances by collective members: Jeremy Vance Suarez, Jacob Wade, Soren Alf Correia, and Michael Angel Jorge.
"Keep It Guuchi All The Time!" - Aaron Dalla Villa

The "Tucci and Jones" Season One Trailer can be found below!
Aaron Dalla Villa has also been making waves in the music industry with the release of his new releases of "Conspiracy" (directly inspired by Eminem) and "Demon Killer" (inspired by Kanye West, MF Doom, and Nas). The songs have over 110k combined streams and are presently available on all digital music outlets.
Aaron Dalla Villa is represented by manager Tarri Markel of Cohen Entertainment and Wendy Shepherd of Studio Matrix .com for publicity and brand management.
Photo credit: Jose Luis Iza
Related Stories
More Hot Stories For You
Justin Berti to Star With Vannessa Vasquez in DIVORCE BAIT

December 8, 2022

Actor Justin Berti (Submission, Divorce Bait) has a lead role as Marco Laguna in the rom-com film 'Divorce Bait,' co-starring Vannessa Vasquez (East Los High, Hulu) as Alexis Laguna, with Erik Fellows (Break Even, Starf*cker) as Samuel Grey.
---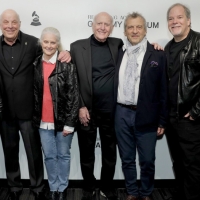 Award-Winning Composer Charles Fox Celebrated in New Documentary KILLING ME SOFTLY WITH HIS SONGS

December 6, 2022

The Songwriters Hall of Fame recently presented at the GRAMMY Museum an intimate panel event and special screening of the uplifting musical documentary 'Killing Me Softly With His Songs,' which chronicles the life and work of composer Charles Fox.
---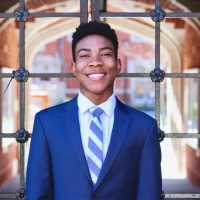 Video: Yale In Hollywood Fest Announces 2022 Awards

December 5, 2022

Watch the Yale in Hollywood Fest, the virtual global festival in its third edition, which announced its awards and held its livestream ceremony on December 3.
---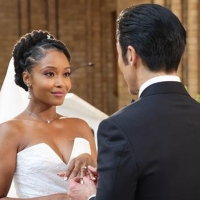 Photos: First Look at Ethan & April's Wedding on CHICAGO MED

December 5, 2022

Love is in the air on "Chicago Med," when Dr. Ethan Choi and nurse practitioner April Sexton take a walk down the aisle and exchange vows in a memorable midseason finale. With familiar faces on hand to witness the nuptials, the newlyweds set their sights on the future ahead. Check out the new photos now!
---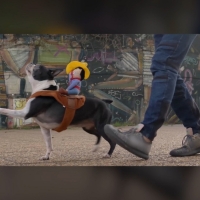 Crafty Cats, Muddy Mutts, and Crazy Corgis are Up Next on WORLD'S FUNNIEST ANIMALS

December 4, 2022

WORLD'S FUNNIEST ANIMALS, hosted by Elizabeth Stanton, will present Week Seven of Season Three on The CW Saturday, December 10, 2022 with two 30-minute episodes airing back to back at 9/8C.
---