Music Interviews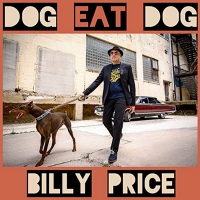 Billy Price Makes Gulf Coast Records Debut With DOG EAT DOG
by Tory Gates - September 03, 2019
, Music
'To have that kind of power, and that kind of control, and that kind of incredible musicality, it was what I wanted to be.' -- Billy Price, on James Brown... (
more...
)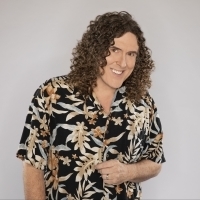 'Weird Al' Yankovic Talks About Broadway, Nerd Life, Jelly Donuts, and Touring with a Symphony
by Aaron Wallace - July 05, 2019
, Music
We talk about his new STRINGS ATTACHED tour - which happens to be his biggest and most extravagant ever (and for 'Weird Al,' that's saying a lot) - his Broadway bucket list, whether he's changed his mind on doing a new Star Wars song, what it was like to grow up as an uncool genius, why no one needs... (
more...
)

Composer Guillaume Roussel Talks Composing for SYFY's HAPPY!
by Brooke Yunis - April 05, 2019
, Music
Composer, Guillaume Roussel spoke with us about his work on SYFY's Happy! and how he got into music.... (
more...
)
THE DEAD SOUTH Charms North America and Europe With Bluegrass, Banjo, Guitar and Grit
by Cindy Sibilsky - February 06, 2019
, Music
BWW Review: THE DEAD SOUTH Charms North America and Europe With Bluegrass, Banjo, Guitar and Grit... (
more...
)
David Archuleta Talks New Christmas Album, Broadway, and Life After 'Idol'
by Aaron Wallace - December 11, 2018
, Music
I like him right away. He listens to my questions and gives them some thought before he answers. It's the same thoughtfulness I've noticed in interviews over the years when he talks about music, the songs he likes, or the faith he follows. He's called to talk about his brand-new Christmas album, WIN... (
more...
)
Amy Grant on Her New TENNESSEE CHRISTMAS Special for The Hallmark Channel
by Aaron Wallace - November 28, 2018
, Music
Among the topics we tackle beside the waterfall: what it's like to write a modern Christmas song in these politically divisive times, the thing that gets her choked up on stage, and the Broadway shows she's into these days… AMY GRANT'S TENNESSEE CHRISTMAS premieres on The Hallmark Channel December 3... (
more...
)

Composer David Majzlin Talks Musical Tale BEL CANTO
by Julie Musbach - October 09, 2018
, Music
David Majzlin is a highly accomplished composer writing for entertainment projects such as Mozart in the Jungle, Sunshine Cleaning, Ugly Betty, and The Tony Awards. He recently wrapped on the new film Bel Canto and took a moment to chat about his contribution to the film.... (
more...
)

Dan Edwards of THE RAYFORD BROTHERS
by Lee Cooley - May 30, 2018
, Music
The Rayford Brothers took rockabilly and tiki clubs by storm in So-Cal and now they're starting to rock the Western U.S. including Chopper John's in Phoenix on June 14.... (
more...
)

The Benjamin Vo Blues Band, Pennsylvania's Unsigned Secret
by Tory Gates - January 24, 2018
, Music
'I think the most important element I like to keep in the music is the blues feeling, regardless of different chord or what we do with the notes, it's just the blues feeling has to be there.... (
more...
)

Lori & Don Chaffer of Nashville-Based Duo Waterdeep Discuss New Musical 'The Unusual Tale of Mary & Joseph'
by Kevin Pollack - December 28, 2017
, Music
Nashville based duo, Don & Lori Chaffer have been making music together for a long time. With over 15 full-length albums under their belt, they continue to write and record music and, as of the last 10 years, musicals. Yep musicals.... (
more...
)

Che'Nelle Unveils Calm Before the Storm EP
by Tory Gates - December 19, 2017
, Music
'My aim is to get them to start getting used to the different sounds that I'm bringing to Japan and rest of Asia. The way I see it, somebody's gotta start doing it, and why not me?... (
more...
)

Jeff Russo and the Music of STAR TREK: DISCOVERY
by Tory Gates - December 13, 2017
, Music
'The original idea for the show has this common thread in the universe that everybody is connected--how do you experience that with music?'... (
more...
)
Nathan Sharp: YouTube Star and his New Album, SANDCASTLE KINGDOMS
by Kathy Strain - June 15, 2017
, Music
Nathan Sharp started his career desiring to pursue Top 40 music. Along the way, he took some detours that lead him to create his own YouTube channel, natewantstobattle. As his popularity soared, so did his creativity and originality. His YouTube channel has over 1.1 million subscribers who enjoy his... (
more...
)
Dom Kelly of A Fragile Tomorrow Talks New Solo Album
by Kathy Strain - April 03, 2017
, Music
Dom Kelly grew up around music. As part of the group, A Fragile Tomorrow, Dom along with brothers Sean, Brendan and friend Shaun Rhodes, Dom has travelled all over the world performing and entertaining. From the time he was 11 years old, Dom enjoyed the opportunity to make music with his band. With ... (
more...
)