Latest Articles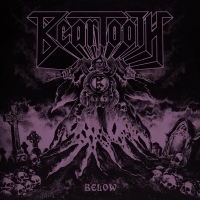 Beartooth Announce New Album 'Below'
by TV News Desk - March 26, 2021
To celebrate the announcement, the band has shared the video for the new song 'The Past Is Dead.' The video features the band in performance mode, which is its most natural state....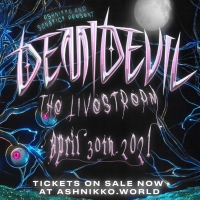 Ashnikko & Songkick Announce 'DEMIDEVIL - The Livestream'
by TV News Desk - March 23, 2021
The highly-anticipated livestream event will take place on April 30th as part of Songkick Presents – a series of easily accessible global livestream events – broadcasting for fans in North America at 6pm PST/9pm EST and the UK/Europe at 8pm BST....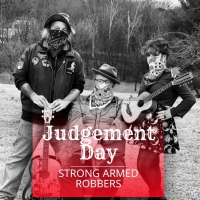 EmiSunshine And Friends Form New Band, Strong Armed Robbers, and Release First Single
by BWW News Desk - March 19, 2021
Warning: Strong Armed Robbers are on the loose with drums drawn and guitars blazing. Authorities urge fans to keep their eyes peeled and ears open, as the group's first single, 'Judgement Day,' is out now, with their debut album due in April....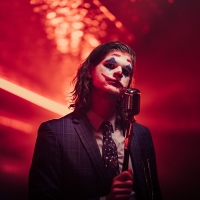 Jon Worthy Releases Uptempo Rock Single 'Don't You Feel It'
by TV News Desk - March 12, 2021
"In some ways, I related to a lot of the character's inner demons of not being noticed or fully desired," shares Worthy....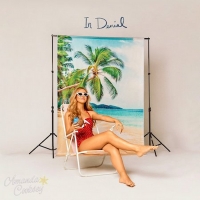 Amanda Cooksey Releases '50s Inspired Track 'In Denial'
by TV News Desk - March 12, 2021
Amanda Cooksey was born and raised in Orlando, Florida where she sang, took piano lessons and wrote songs....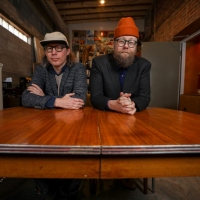 Mike Doughty's Ghost of Vroom Share David Rees-Directed Video
by TV News Desk - February 25, 2021
The song is from Ghost of Vroom's debut album, GHOST OF VROOM 1, out via Mod y Vi Records Friday, March 19. Pre-orders are available now....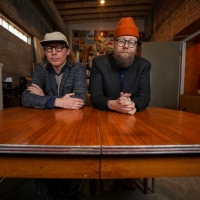 Ghost of Vroom Announces Debut LP
by TV News Desk - February 17, 2021
Fans who pre-order GHOST OF VROOM 1 will receive a download of "I Hear The Ax Swinging." An official companion video – directed by renowned humorist/cartoonist David Rees – is currently in post-production and will premiere later this month....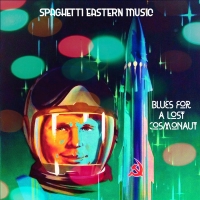 Spaghetti Eastern Music Releases 'Blues For A Lost Cosmonaut'
by BWW News Desk - February 12, 2021
Can world beat and electronica fired guitar instrumentals co-exist with luscious soundscapes of Fripp & Eno vintage and intimate acoustic vocal ballads straight out of the Nick Drake playbook? They can and do in Spaghetti Eastern Music, the solo project of genre-leaping New York & Hudson Valley-base...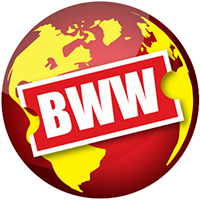 Portland Duo Wonderly Release New EP 'Story We Tell Volume 1'
by BWW News Desk - January 29, 2021
What if longtime friends Jim Brunberg and Ben Landsverk came clean about the fact that their bevy of instrumental theme songs and film soundtracks—including the New York Times' famed podcast The Daily, Cheryl Strayed's Dear Sugar Radio, and many indie film scores—were only half of the story? Well, t...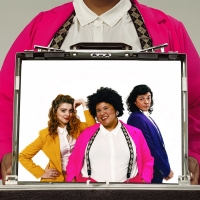 Bandits on the Run Announce EP With Premiere of New Single & Video
by TV News Desk - January 14, 2021
Bandits on the Run, the NYC-based indie-pop trio anchored by three-part harmonies and unique instrumentation, announce their forthcoming EP, Now Is The Time, dropping 5/7/2021, with the release of the new single, "We Battle Giants," on January 15. ...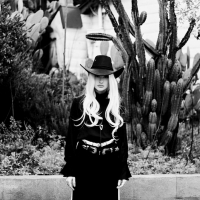 DEVORA Shares New Track 'Not Dead Yet' & Announces Signing To Tiger Tone Records
by BWW News Desk - December 11, 2020
Today Tiger Tone Records (the brand new label started by Grammy-nominated producer and mixer Tony Hoffer) is introducing the newest artist to their roster, DEVORA, who shares her rambunctiously-alluring debut track 'Not Dead Yet' as well as a captivating video directed by actress Leven Rambin that e...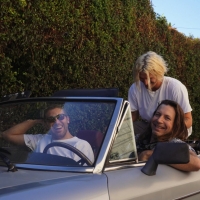 NEIL FRANCES & POOLSIDE Share New Single 'I'm in Love With You'
by TV News Desk - November 30, 2020
Poolside and Los Angeles duo Neil Frances have teamed up for their sultry 70's soul-tinged single, "I'm In Love With You." For the longtime friends and East Side Los Angeles locals, the collaboration came about organically....