| | |
| --- | --- |
| BIO: Tristen is an American musician and songwriter. She grew up in Lansing, IL, a blue collar suburb of Chicago, where at the age of 8, her musician father encouraged her to take up the piano. | |
Latest Articles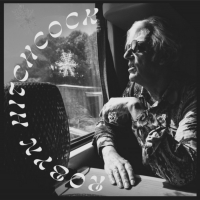 Robyn Hitchcock Releases New 'Juliet, Naked' Video, Announces U.S. Tour
by TV News Desk - October 30, 2019
Robyn Hitchcock has unveiled a striking companion video for his recently released single, "Sunday Never Comes." The clip – directed by award-winning Australian filmmaker Jeremy Dylan (Jim Lauderdale: The King of Broken Hearts) – is streaming now at Hitchcock's official YouTube channel.... (
more...
)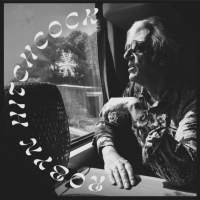 Robyn Hitchcock Releases 'Sunday Never Comes'
by TV News Desk - October 30, 2019
Robyn Hitchcock has unveiled a striking companion video for his recently released single, "Sunday Never Comes." The clip – directed by award-winning Australian filmmaker Jeremy Dylan (Jim Lauderdale: The King of Broken Hearts) – is streaming now at Hitchcock's official YouTube channel.... (
more...
)

Tristen Releases New Single DREAM WITHIN A DREAM
by BWW News Desk - April 05, 2019
'Dream Within a Dream' is the new 7-inch single from pop savant Tristen, out May 10 via Louisville's This Man Records. Crafted from Edgar Allan Poe's classic poem, the single - like the mononymous singer-songwriter and musician known for her 'knack for penning an infectious hook' (Entertainment Week... (
more...
)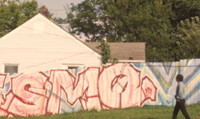 VIDEO: TRISTEN Releases New Music Video PARTYIN' IS SUCH SWEET SORROW
by BWW News Desk - February 16, 2018
The video for 'Partyin' Is Such Sweet Sorrow' from Tristen's acclaimed record, Sneaker Waves (Modern Outsider; 2017), premieres today via BUST Magazine. In the video, Tristen flips the script, writing and singing the song from the perspective of a man. Through this process, she scratched the surface... (
more...
)

Steelism Release Cover of 'Linus and Lucy' For The Holidays
by BWW News Desk - December 01, 2017
Earlier this summer, Steelism released ism, their second full length album via Thirty Tigers. Following a tour with Carl Broemel of My Morning Jacket, Steelism have released a cover of the Vince Guaraldi Trio's 'Linus & Lucy' for this holiday season.... (
more...
)