| | |
| --- | --- |
| BIO: Diverse hardcore band from Sydney, Australia. The Bride has undergone a series of line-up changes since its inception 6 years ago, with the current line up being our strongest and most functional, ultimately defining the band as most perceive it now. As some of you may have speculated, Kevin has decided to part ways with The Bride and as a result of his departure, the four of us have decided it best to lay The Bride to rest. We feel that another frontman change under the same moniker would be a severely diminishing strike against our authenticity. We wish Kevin all the best in his future endeavors. We would like to offer a sincere thankyou to everyone who has supported us along the way in any way, shape or form. We've been blessed with some of the most profound experiences of our lives and have been lucky enough to gain some lifelong friendships, particularly after signing into the UNFD family. We'll cherish those experiences and friendships for the rest of our lives. We will be appearing on the Boys of Summer tour in January 2013 alongside our dear friends in Deez Nuts and Hand of Mercy plus future friends Comeback Kid and First Blood to bid The Bride adieu. To those that believed in our music and our words, we can say with utmost certainty that our music will return in a new, rejuvenated form in the near future. | |
Latest Articles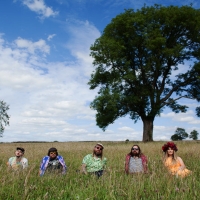 Heavy Salad Release New Single 'The Wish'
by TV News Desk - July 23, 2020
After working with Dean Honer (The Moonlandingz, I Monster / International Teachers of Pop) and Working Men's Club offshoot Minsky Rock on their last release, HEAVY SALAD are back with brand new single: 'The Wish'....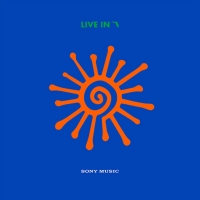 Vampire Weekend Releases Amazon Original EP LIVE IN FLORIDA
by TV News Desk - July 09, 2020
Today, Vampire Weekend released an Amazon Original EP, Live In Florida, available now to stream and purchase only on Amazon Music...
Atavist Announce New Album III: ABSOLUTION
by TV News Desk - March 17, 2020
Reformed in 2017 after a 10-year hiatus, the UK's most devastating death/doom stalwarts, ATAVIST, triumphantly return in 2020 with the brand new studio album III: Absolution. The record will be released via Candlelight Records on June 19 and is the band's third full length. It arrives almost 13 year...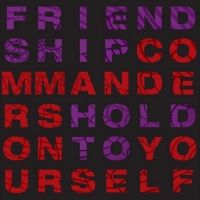 Friendship Commanders To Release HOLD ON TO YOURSELF
by TV News Desk - February 13, 2020
Friendship Commanders, the melodic heavy duo from Nashville TN comprised of vocalist/guitarist Buick Audra and drummer/bassist Jerry Roe, are pleased to announce the release of their five-song EP Hold On To Yourself due April 3 (pre-order) as well as spring tour dates in support of the release. Toda...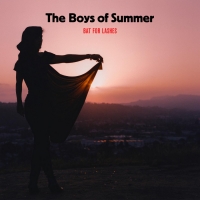 Bat For Lashes Shares Live THE BOYS OF SUMMER EP
by TV News Desk - February 03, 2020
Today, Bat For Lashes, aka Natasha Khan, shares the live EP The Boys of Summer recorded in November 2019 at Earth, London. Following her critically acclaimed fifth studio album Lost Girls (which came out this Fall on AWAL Recordings), the 4-track EP features a stripped-down cover of Don Henley's "Th...