Latest Articles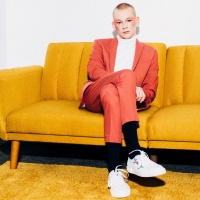 Boniface Releases New Single 'Oh My God'
by TV News Desk - January 14, 2020
Boniface is very excited to share a new single ahead of their debut album release in February 2020. 'Boniface' is out on the February 14th 2020through Transgressive Records and can be pre-ordered now.... (
more...
)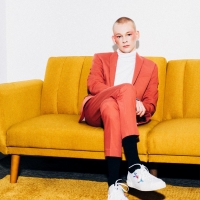 Boniface Releases New Track 'Oh My God'
by TV News Desk - January 14, 2020
Boniface is very excited to share a new single ahead of their debut album release in February 2020. 'Boniface' is out on the February 14th 2020 through Transgressive Records and can be pre-ordered now.... (
more...
)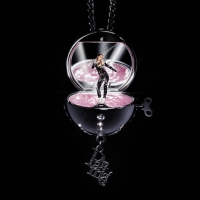 Hannah Diamond Unveils Her First Single of the Year
by TV News Desk - September 17, 2019
PC Music's Hannah Diamond today shares her new single "Part of Me", a collaboration with fellow PC Music affiliate Danny L Harle. 'Part of Me' follows her previous single "True", which she shared at the end of last year. The new single is the first release from Hannah Diamond this year, with more to... (
more...
)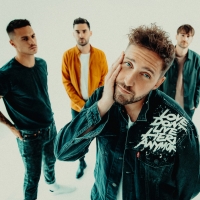 You Me at Six Release New Single 'What It's Like'
by TV News Desk - August 20, 2019
Ahead of their return to the Reading & Leeds Festival Main Stage, and biggest outdoor UK headline show to date at Gunnersbury Park on September 8th, You Me At Six have released brand new single 'What's It Like'. The first new material since their acclaimed UK Top Ten album 'VI', released on Underdog... (
more...
)

whenyoung to Release Debut Album 'Reasons To Dream'
by TV News Desk - April 05, 2019
London's (via Limerick) premiere indie songsmiths, whenyoung have announced theywill be releasing their debut album, Reasons to Dream, through Virgin EMI on May 24.... (
more...
)

Indie Pop Artist Natalie Shay Releases New Single 'This Feeling'
by BWW News Desk - January 04, 2018
Natalie Shay is an 19 year old multi award-winning, indie pop/rock artist from North London. Deemed as one of London's hottest emerging talents and having already acquired an impressive array of awards, Shay is ready to launch herself into the forefront of the industry, with her highly anticipated u... (
more...
)
Coast Modern Debut Breezy Track 'Pockets Full Of No'
by BWW News Desk - March 31, 2017
Sometimes the only way to get ahead is to stop following the leader, and start running your own race. Coast Modern flies out of the pack with a refreshingly uninhibited sound for disenchanted dreamers everywhere.... (
more...
)