Latest Articles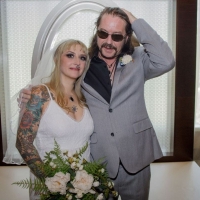 Four Stages and a Wedding - Recap From a Wild PSYCHO LAS VEGAS Festival Weekend
by TV News Desk - August 20, 2019
PSYCHO LAS VEGAS 2019 is officially in the books following a weekend at Mandalay Bay Resort and Casino overflowing with ripping tunes, long hair swinging in head banging action and overall musical shenanigans for all things rock and metal. Over the course of the festival weekend, plus its Thursday p... (
more...
)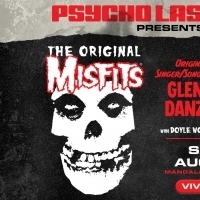 The Original Misfits Join Psycho Las Vegas 2019 Lineup
by BWW News Desk - July 02, 2019
The Original MISFITS featuring original singersongwriter Glenn Danzig and original bassist Jerry Only, ride again in Las Vegas! The legendary band returns to Sin City to headline PSYCHO LAS VEGAS 2019 on Saturday, Aug. 17 at Mandalay Bay Resort and Casino. This all-in move is no bluff, PSYCHO LAS VE... (
more...
)

PSYCHO LAS VEGAS Announces Daily Lineup and Single Day Tickets On Sale
by TV News Desk - May 14, 2019
The biggest names in metal and rock come together this August 16-18 for PSYCHO LAS VEGAS 2019 at Mandalay Bay Resort and Casino. The daily lineup for this celebration of rock n' roll will feature everything fans have come to know and love. Single day tickets go on sale today at 10 AM PST for $109 pl... (
more...
)