Latest Articles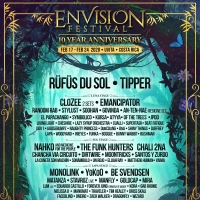 Envision Festival Adds Rufus du Sol, Tipper, Nahko & More to Lineup
by TV News Desk - January 21, 2020
Today, Envision Festival, the music festival world's beacon of environmentalism and wellness debuted the complete 2020 music lineup for the tenth anniversary of the now 7-day experience, which is held between February 17th and February 24th in the natural splendor of the Costa Rican jungle along the...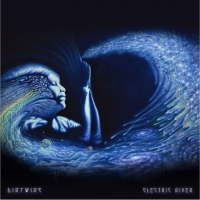 Dirtwire Announces New Album ELECTRIC RIVER
by BWW News Desk - October 24, 2019
Dirtwire, the genre-bending, world-instrument-wielding trio of Californian musicians announce their new album Electric River out today! (order here: https://distrokid.com/hyperfollow/dirtwire/electric-river)....

Dirtwire Announces Performance at 'Spirit of Astana' Festival in Kazakhstan
by BWW News Desk - June 28, 2018
Dirtwire, the genre bending, African ngoni and jawharp plucking, harmonica and trumpet blowing, electric guitar slinging, violin and banjo bowing, blues singing, Siberian ghostcatcher playing trio of cowboys from California are headed to Kazakhstan in the heart of Central Asia to play in the nationa...
Lucidity Festival Launches Packed Lineup for 2017
by BWW News Desk - March 09, 2017
Lucidity Festival, which runs from April 7-9th, 2017, will be the temporary home to over 120 different musicians, DJs, performers and stage designers. With a deep lineup, audiences are sure to find something that suits their taste as well as new artists to discover....