Latest Articles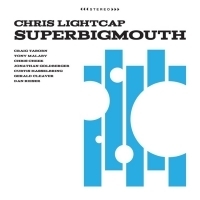 Renowned Bassist/Composer Chris Lightcap Unites Two Acclaimed Groups For Latest Album
by BWW News Desk - June 18, 2019
Acclaimed bassist and composer Chris Lightcap taps into the best of both worlds of acoustic jazz and propulsive electric arrangements with an all-star group featuring the sound sculptor's two critically acclaimed ensembles, Bigmouth and Superette. To celebrate the 20th Anniversary of his debut album... (
more...
)

Swiss Music Ensemble Sonar to Release New Live Album with Legendary Guest Guitarist David Torn
by BWW News Desk - October 03, 2018
Swiss music ensemble Sonar will be releasing their new live album "Live At Moods" with guest soloist/texturalist David Torn on November 16, 2018 on 7d Media. It was recorded live at Moods Jazz Club in Zürich, Switzerland, on May 24th 2018. ... (
more...
)

Unveiling of Drummer Ches Smith's Ensemble 'We All Break'
by BWW News Desk - November 08, 2017
We All Break is the unveiling of drummer Ches Smith's 15-year study and engagement with the rich music and culture of Haitian Vodou.... (
more...
)