| | |
| --- | --- |
| BIO: Colin James has worn many hats during his long and storied career. When Colin first hit the scene a quarter century ago, he became an instant rock guitar hero, mentored by the legendary Stevie Ray Vaughan. Since then, this iconic Canadian has topped the charts as a pop vocalist, recorded an acclaimed blues album and led the swing revival with his Little Big Band, which he both fronted and produced. He has performed for the Queen, sold multi-platinum many times over and continues to sell out shows coast to coast. Along the way, he's written memorable hit songs and given us distinctive covers of timeless classics with his newest album teasing that the best is still yet to come. This six-time Juno Award winner has come full circle with his latest album, aptly titled Fifteen. On the verge of 25 years since the release of his debut, this is Colin's 15th release and it takes this Saskatchewan artist back to his full-blooded rock roots. Produced by his longtime associate Joe Hardy (ZZ Top, Steve Earle), it also returns him to the major label where he got his start. "I'd been on an indie and then EMI unexpectedly stepped up," explains Colin. "We really wanted this album to rock, but I tried to showcase some pretty tunes and soulful stuff as well." Mission accomplished: Fifteen features some of the best rock, blues, gospel and pop songs that Colin has ever written. There are co-writes with Gordie Johnson (Big Sugar, Grady) on the Stones meets Stax opener "Sweets Gone Sour" and the Aerosmith-style rocker "I Need You Bad." Colin also teamed up with Tom Wilson (Junkhouse, Blackie & the Rodeo Kings) and Thomas "Tawgs" Salter (Lights, Josh Groban) on four high-octane tracks, including the buzzing, bluesy "No Time to Get There" and the driving rocker "Stone Faith," the album's first single. There are also two co-writes with Ron Sexsmith that reveal Colin's sweeter side. The mellifluous "Finally Wrote a Song for You" is a soulful love ballad, while the tender "Shoulder to Cry On," which closes the album, is a bittersweet acoustic gem. Both songs show Colin's ever-deepening vocal strengths. The range of covers on Fifteen is equally impressive. Colin checks in with Allen Toussaint's funky "Sneakin' Sally Through the Alley," a 1974 hit for Robert Palmer, and the early Fleetwood Mac boogie "Oh Well," written by Peter Green. He also showcases Irish singer-songwriter Foy Vance's gorgeous, gospel-tinged "Shed a Little Light," and delivers a deeply soulful take on John Lennon's "Jealous Guy," the second time he's covered a Lennon song. "It was the Donny Hathaway version that brought me to that," Colin says of the latter. "It was intimidating, because Hathaway was such an amazing singer. I had to bring everything I had to that one." Of the former Beatle, he says "John Lennon is fascinating to me because here's this guy who's one of the best lyricists of all time, but he loved the rockabilly of Gene Vincent and all that early be-bop-a-lu-la stuff. There were a lot of different sides to him." The same is true with Colin. Having traversed so many genres—from blues and rock to pop and swing and back again—he has sometimes puzzled onlookers with his eclecticism. Does his audience finally know what to expect from a Colin James album? "I think people who have followed me this far know what to expect," he says. "I embrace all my different sides now. There are things on this album that you could find on one of my earliest sessions or on a Little Big Band record. I love being able to branch out and do different things—that's what keeps it interesting." Working again with Hardy, who produced three of his previous albums, created a comfort zone that allowed Colin to stretch out musically. "He's a musician's producer," says Colin. "It's you and he against the world when you work with Joe. He's a super multi-tasker, highly intelligent and not afraid to get his hands dirty. Plus, being such a good technician, he knows how to make things pop out of the speakers like no one else." Recorded in Vancouver's Hipposonic studios, Fifteen features an ace band that included veteran bass player James "Hutch" Hutchinson, from Bonnie Raitt's band, Nashville heavyweight drummer Greg Morrow, who's played with everyone from Loretta Lynn to Blake Shelton, and guitarist Craig Northey, of cult rockers the Odds. Colin's longtime bandmates Eric Webster and Simon Kendall rounded out the session players. Looking back over Colin's career, it's a timeline rich in highlights. His 1988 self-titled debut, featuring his two self-penned hits "Voodoo Thing" and "Five Long Years," was the fastest-selling album in Canadian history. It won him his first Juno and an opening spot on tour with Keith Richards. His second album, Sudden Stop, featured his hit "Just Came Back," which reached #3 on the U.S. radio charts and earned him the Juno Award for "Single of the Year." Colin was next credited with launching the swing revival, thanks to his wildly popular Little Big Band, which has released four successful albums to date. He has performed with the likes of Bonnie Raitt, Lenny Kravitz, Albert King, Mavis Staples, Carlos Santana, Buddy Guy, Mick Fleetwood and The Cheiftains; had his songs recorded by artists such as: Lucinda Williams, Johnny Halliday and Maria Muldaur; and won a staggering 16 Maple Blues Awards. Even after 14 acclaimed albums, Colin remains at the top of his game, always challenging himself musically. Although much of the attention he has received has been focused on his guitar prowess and songwriting, these days, Colin's focus is on other things. "Singing has kind of crept up on me," he admits, "and it's my favorite thing now." This may sound surprising, coming from a guy who took home the Juno Award for Male Vocalist of the Year twice, but Colin says it's all a process. "I'm still becoming a better singer," he says, "I feel like I'm in the middle of the learning curve and I'm just starting to get it. I saw Solomon Burke in Norway before he died and I thought, 'this man is a better singer now than he's ever been.' I'm inspired by that, by the idea that I could be lucky enough to do this forever and still be learning how to hit a song like I want to." In many ways Colin has been Canada's quiet superstar – going about the business of making consistently excellent music, all the while etching out his own unique and important place in this country's musical history. With this landmark album, he has hit the mark on all fronts showing why he is one of the most accomplished and well-rounded artists around. The fans already know what a legend Colin James is, but Fifteen might be the album that reminds the rest of the world! | |
Latest Tweets
| | |
| --- | --- |
| 3/31 @ 10:55 AM | ColinJamesMusic - The Colin James Blues Trio Tour of BC and Alberta has been rescheduled for November 2020! Sadly, due to scheduling… https://t.co/WpMRxFc3Rs |
| | |
| --- | --- |
| 3/13 @ 9:10 AM | ColinJamesMusic - On the recommendation of both the Alberta and BC governments, we are sad to announce the postponement of our March… https://t.co/7ClncoRtPL |
| | |
| --- | --- |
| 3/6 @ 11:14 AM | ColinJamesMusic - Today we kick off our Western US leg of the tour with a sold out show in Seattle at The Triple Door! Tickets are st… https://t.co/LyDUYf4Mkb |
MORE TWEETS
Latest Articles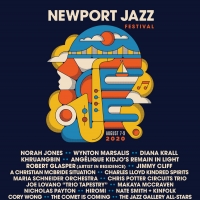 Norah Jones, Wynton Marsalis and More Announced for 66th Edition of Newport Jazz Festival
by TV News Desk - February 11, 2020
Incredible ensembles, global superstars, legendary instrumentalists and genre-bending up-and-comers make up the first wave of artists announced today for the 66th edition of Newport Jazz. Curated by Artistic Director Christian McBride and founder George Wein, the Festival takes place August 7-9 at F... (
more...
)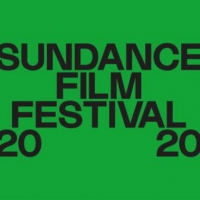 Sundance ASCAP Music Café Presents its 22nd Anniversary Lineup
by TV News Desk - January 07, 2020
ASCAP (The American Society of Composers, Authors and Publishers) announces an eclectic music lineup for its 22nd Annual Sundance ASCAP Music Café, taking place January 24 - 31, 2020 during the acclaimed Sundance Film Festival in Park City, Utah. Beginning at 2 p.m. each day, the Café will feature a... (
more...
)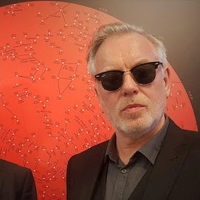 Listen to The Room in The Wood's New Single 'Charmed'
by TV News Desk - November 26, 2019
Liverpool-based The Room in the Wood have announced they will release their new album 'We're The Martians, Now' in early 2020 via A Turntable Friend Records. Ahead of this, they present 'Charmed', the first and rather timely single from this release.... (
more...
)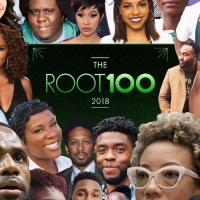 Stacey Abrams, Nipsey Hussle and Lizzo Named Most Influential African Americans
by TV News Desk - September 26, 2019
The Root today announced the annual Root 100 and topping the list are Stacey Abrams, Nipsey Hussle, and Lizzo.... (
more...
)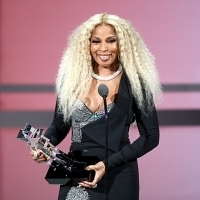 Cardi B, Beyonce Among Winners at the 2019 BET AWARDS - Full List!
by TV News Desk - June 24, 2019
BET Networks honored a powerful and show-stopping lineup of artists, entertainers, cultural icons and inspiring humanitarians across more than 18 categories at the 19th Annual 'BET AWARDS.' The ceremony, hosted by actress and comedian Regina Hall, aired live on BET from the Microsoft Theater in Los ... (
more...
)