Tony Bennett, Fred Armisen, and More All-Star Musicians Team Up with Swing Left for New Album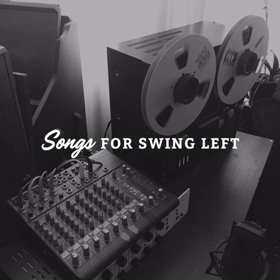 In an election year marked by an outpouring of grassroots energy, artists are also working hard to make electoral change in the midterms. So far, 15 artists spanning a variety of genres have recorded songs for a free digital album, Songs for Swing Left. This is not a standard PSA or call to vote: downloading any of the tracks on this album will connect listeners to other Swing Left volunteers in their area as well as match them with high-impact things they can do (like canvassing and calling voters in nearby Swing Districts) to help flip the House blue in the upcoming midterm elections. There will be more tracks released as the election nears.
An all-star roster of artists is is featured on the eclectic album of mostly live recordings, including: Grammy-winner Tom Chapin, 10-time Grammy-nominee Meshell Ndegeocello, Grammy-nominated Mike Viola, Grammy-nominated Blake Mills, Rock and Roll Hall of Fame inductee Jackson Browne, Andrew Bird with Adam Levy, Matt Berninger (The National), Ian Rubbish (Fred Armisen), Bedouine, Jim James (My Morning Jacket), Kat Khaleel, Lo Moon, Odessa, Taylor Goldsmith of Dawes, Warpaint, Sean and Sarah Watkins with Benmont Tench, William Tyler, Rodrigo Amarante, Kurt Vile, A. Savage, Dylan Gardner, Benjamin Booker, Tim Heidecker, Inara George, Christian Lee Hutson, Sam Weber, Harrison Whitford, Jenny O, and featuring a special message from Tony Bennett.
The artists all volunteered their time to record the tracks, and will be promoting the album, along with a call for people to do more than just vote this year, but to also get out and volunteer in their nearest Swing Districts by signing up at www.swingleft.org.
All the artists support Swing Left's mission to take back the House this November by electing Democratic candidates in Swing Districts.The House has 435 seats, 84 of which Swing Left considers competitive. If Democrats win back just 23 districts this year, they'll take control of the House and be able to put a definitive check on the Trump agenda.
The artists each make statements in their tracks about the importance of volunteering for this election cycle. "We all know how important this November's midterm elections are and how important it will be to vote", says Andrew Bird. "So this year, besides heading to the polls yourself, I'm asking you to help get your friends and neighbors to the polls as well. Visit swingleft.org to learn how. Wherever you are, you can help make a difference and get out the vote."
Reuben Cox recorded the tracks in his vintage guitar shop in Los Angeles, and the tracks were mixed and mastered by Mike Viola. Cox has spearheaded collaborations between artists and political movements in the past, including a guitar that was raffled to raise funds for Planned Parenthood, signed by Lady Gaga, Foo Fighters, Tom Petty and more,
Cox described the album as "A fun, positive, and creative way to push back against the disappointments and anxiety engendered by the current political climate." Over the summer, he attended a backyard gathering to learn about Swing Left and was inspired by the grassroots-led organization and its plan to help Democrats take back the House.
"It is also my hope that this project will help to inspire others to create projects of their own," said Cox. "It could be as simple as organizing a bake sale or as complex and as involved as you like. You don't need anyone's permission to embark on a project that will have positive impact. All you have to do is begin!"
To download the album or stream for free, go to https://songsforswingleft.bandcamp.com/