Robert Glasper Experiment: LIVE Coming to DVD Featuring Special Guests this March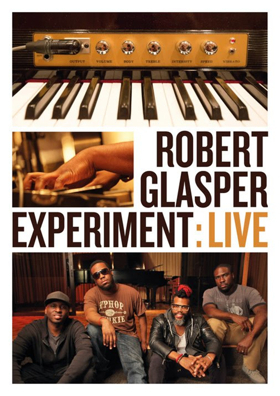 Robert Glasper Experiment: Live on DVD and Digital Formats via Eagle Rock Entertainment is scheduled for release on March 16, 2018. This recorded concert will feature special guests Lalah Hathaway, Bilal, Wayne Brady, and more!
Robert Glasper Experiment: Live captures the two-time GRAMMY-winning collective delivering powerhouse performances on various stages, from New York to Los Angeles, Shanghai to Rotterdam. Presenting favorite tunes from the Black Radioand Black Radio 2 albums ("Calls," "Ah Yeah," "Gonna Be Alright," and more), as well as covers of Radiohead's "Packt Like Sardines In A Crushed Tin Box" and Bill Withers' "Lovely Day," the band is joined by an array of special guests: Wayne Brady, Lalah Hathaway, Bilal, B. Slade, Algebra Blessett, and the Metropole Orchestra, conducted by Vince Mendoza. The project was compiled by celebrated director J. Kevin Swain (Alicia Keys, Tupac, Patti Smith, Billy Joel), who also directed the Los Angeles and New York performances.
Robert Glasper Experiment's paradigm-shifting blend of jazz, R&B, hip-hop, and neo-soul pushed their star-studded Black Radio albums (Blue Note) to chart-topping heights. Breaking through genre boundaries to create a singular, sinuous sound, the quartet -- jazz pianist Robert Glasper, Casey Benjamin (Vocoder, Saxophone, Keyboards), Derrick Hodge (Bass), and Mark Colenburg (drums) -- have worked with such artists as Erykah Badu, Mos Def, and Lupe Fiasco.
Boasting amazing performances filmed around the globe, Robert Glasper Experiment - Live is a stunning showcase of this prodigious group of musicians at work, buoyed by a superstar array of talent.
Related Articles
View More Music

Stories