Maya Ghose Releases Debut Album WHERE THERE IS
This album is centered around finding your own voice and a place to be heard.
While currently charting on the Billboard Activator and Hot AC charts with her release I Don't Want This, edgy pop artist Maya Ghose releases fresh debut album titled Where There Is. This album, which includes her singles How He Looks at Her and I Don't Want This, is currently available on all digital platforms including Spotify, Apple Music, and more.
This album is centered around finding your own voice and a place to be heard. It is filled with songs she has written about life experiences, while revealing and showcasing how both her and her music has grown and developed over the last few years. "This album is filled with relatable topics, stories, and has a little something for everyone," explained Maya. "It feels like my entire self is in these songs and after a year of working on it. I cannot wait for people to hear it!"
Produced by her brother Brayden Ghose, this album offers a variety of different styles and feels, but still maintains Maya's signature sultry voice. This self-reflective album fuses pop and rock, with hints of indie and alternative vibes setting the tone for her bohemian presence featuring earworm melodies, blended layered harmonies, and sultry vocals that range from powerhouse belts to a sweet falsetto. After watching Cinema Paradiso, Maya wrote a song with a unique style of writing she had never explored before. Wallflower, which starts out stripped down but continues to build as the song passionately grows. When the World, Wallflower, and Killing Me are the newest three songs on the album, which was recorded over quarantine in 2020. "I wrote each song within a week of each other, all of them being completely different messages and emotions." "Gravity was originally written on piano and is the only song on the album that features keys and strings."
For more information on Maya Ghose, visit her website and follow along on Facebook, Instagram, and her Youtube.
About Maya Ghose: Hailing from the New England suburbs outside of Boston, Maya is a hard-working, self-motivated, creative person who is also quite grounded and down-to-earth. Her influences range from Lauryrn Hill to Katy Perry and unique pop rock style can be described as Nirvanna meets Kelly Clarkson. Maya comes from a musical family and has been writing/playing music for over a decade. She can play guitar, piano and dabbles in bass for fun. Her lyrics are deeply personal and heartfelt, yet explore universal themes such as loyalty, independence, strength, betrayal, friendship, and love.
This rising teenage indie artist has written multiple tunes for school productions, arranged for a capella groups, co-written songs for the stage, and penned pop, rock, funk, and country songs, which will be represented on her upcoming album. The collaboration with her brother, producer/engineer, Brayden Ghose, on the album has been deeply fulfilling. As a creative and soulful singer/songwriter radiating bohemian vibes, she takes pride in releasing her music the way she envisions and was quoted saying, "I want to release music on my own terms and be involved in the entire creative process."
More Hot Stories For You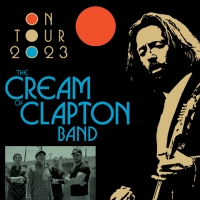 The Cream of Clapton Band Will Tour Europe and the United States in 2023

December 4, 2022

When Eric Clapton's 'Heaven Band' toured from the mid 1980s to early '90s, bass player Nathan East said the quartet came up with the name "because it was it was some of the most fun we ever had." Almost four decades later, another quartet of stellar musicians with familial ties to the original group have formed The Cream Of Clapton Band and will hit the road with that same fun-loving spirit to perform The Very Best of Eric Clapton in March 2023.
---
Photos: Dua Lipa, Jack Harlow, Selena Gomez, H.E.R., Imagine Dragons, and More Attend VARIETY HITMAKERS

December 4, 2022

Yesterday, Variety hosted its sixth-annual Hitmakers celebration looking back at the year in music and recognizing the writers, producers, publishers, managers and executives who helped make—and break—the 25 most-consumed songs of the year, as measured by Luminate. Check out photos here.
---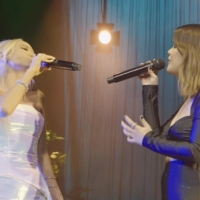 VIDEO: Watch Kristin Chenoweth and Country Star Maren Morris Sing 'For Good' from WICKED

December 4, 2022

Maren Morris surprised audiences by bringing out Kristin Chenoweth to join her for a performance of 'For Good' from WICKED during the final show of Morris's Humble Quest concert tour at Nashville's Bridgestone Arena. Watch the video here.
---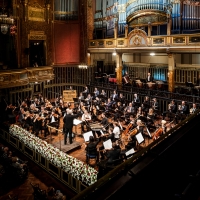 Budapest Symphony Orchestra, Machine De Cirque And More Come To The Hylton Performing Arts Center Winter 2023

December 2, 2022

The Hylton Performing Arts Center continues its 2022-2023 season this January and February 2023 with exciting performances as part of Hylton Presents, Hylton Family Series, and American Roots Series, plus performances by Hylton Center Arts Partners, Mason Arts at the Hylton Center, and a lineup of workshops as part of the Veterans and the Arts Initiative.
---
Dave Stryker Organ Trio, Kurt Elling And More Coming Up At Birdland, December 6 - December 18

December 2, 2022

Get all the details on all of the exciting jazz programming at Birdland Jazz Club and Birdland Theater running December 6 through December 18.
---