DCxPC Live To Release Ann Beretta Live Album
The album will be released on October 7.
DCxPC Live is stoked to be putting out a live acoustic album by Richmond punks, Ann Beretta, on October 7th 2022! You can listen to a single now....
Recorded live at the Broadberry in Richmond, VA on September 27, 2018 when the band played a special acoustic show to a near sold out crowd in one of Richmond's best music venues. Playing acoustic as a full band is something that's only been done a few times and none sounded as good as this night.
Limited to 200 copies, each one with a unique hand screen printed cover by singer Rob Huddleston. Each album is number and has been signed by Rob. The LP was pressed on opaque pink vinyl.
When the pandemic hit DCxPC Live, originally a show promoter, had several shows get cancelled with dope bands like the Koffin Kats and Field Day. Struggling with how to handle the shuttering of live music, they decided to try their first livestream. They booked their own band (Call In Dead) and some friends of theirs that happened to be old students of DCxPC's Scott Pasch's.
Their thought was that if it sucked, at least they'd be hanging with friends. Well it did not suck! With the help of Joshua Dobbs of Danger Room Recording Services, the show went off better than expected and the live tracks sounded sick! So sick that they were soon released and started the series off with a bang.
DCxPC Live would only release live albums. They designed their covers as an homage to the classic 1990's VML Live Series that were core to Pasch's misspent youth.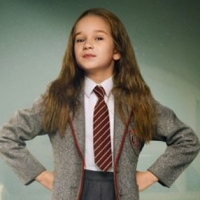 Broadway Streaming Guide: December 2022 - Where to Watch MATILDA THE MUSICAL & More New Releases!

December 3, 2022

2022 is going out with a bang with new movies, series, and concerts to keep Broadway fans entertained all month long! From the new film adaptation of Matilda the Musical to Idina Menzel's new documentary on Disney+, December's streaming guide has something for everyone!
---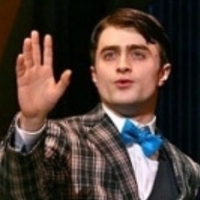 HARRY POTTER Stars Who Have Appeared on Broadway

December 3, 2022

To celebrate Daniel Radcliffe's return to theatre in the Off-Broadway revival of Merrily We Roll Along, we are taking a look back at the stage careers of he and his fellow Harry Potter film cast members. Keep reading to find out times you may have seen Rupert Grint, Alan Rickman, Maggie Smith, Ralph Fiennes, Imelda Staunton, and more onstage!
---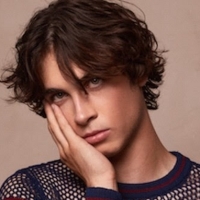 VIDEO: Aidan Bissett Shares Video for 'I Can't Be Your Friend'

December 2, 2022

Aidan Bissett writes the book on the notion of being "just friends" with someone you're attracted to in the official video for "I Can't Be Your Friend," which is out now. Directed by Brooke James (Troye Sivan), the clip finds Bissett and the object of his affection (played by Faith Hines) going in circles and moving in for a kiss that never comes.
---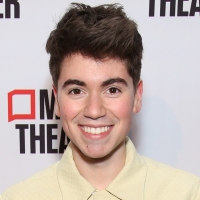 Noah Galvin to Star In Meet Cute's Holiday Rom-Com Series

December 2, 2022

Noah Galvin will star in Meet Cute's December series, "Christmasuzannukkah." Noah Galvin is best known for playing Dr. Asher Wolke in the TV series The Good Doctor, Kenny O'Neal in the ABC sitcom The Real O'Neals and for taking the lead role in the Broadway musical Dear Evan Hansen.
---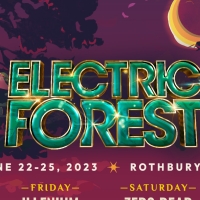 Electric Forest Announces 2023 Initial Lineup

December 2, 2022

Electric Forest announces the much anticipated 2023 Initial Lineup for the adored music, camping, and arts festival in Rothbury, MI from June 22 - 25, 2023. After the reunion of a lifetime in 2022, Electric Forest returns with an impressive lineup of Electric Forest favorites, acclaimed headliners, and innovative emerging artists.
---