DCxPC Live To Release Ann Beretta Live Album
The album will be released on October 7.
DCxPC Live is stoked to be putting out a live acoustic album by Richmond punks, Ann Beretta, on October 7th 2022! You can listen to a single now....
Recorded live at the Broadberry in Richmond, VA on September 27, 2018 when the band played a special acoustic show to a near sold out crowd in one of Richmond's best music venues. Playing acoustic as a full band is something that's only been done a few times and none sounded as good as this night.
Limited to 200 copies, each one with a unique hand screen printed cover by singer Rob Huddleston. Each album is number and has been signed by Rob. The LP was pressed on opaque pink vinyl.
When the pandemic hit DCxPC Live, originally a show promoter, had several shows get cancelled with dope bands like the Koffin Kats and Field Day. Struggling with how to handle the shuttering of live music, they decided to try their first livestream. They booked their own band (Call In Dead) and some friends of theirs that happened to be old students of DCxPC's Scott Pasch's.
Their thought was that if it sucked, at least they'd be hanging with friends. Well it did not suck! With the help of Joshua Dobbs of Danger Room Recording Services, the show went off better than expected and the live tracks sounded sick! So sick that they were soon released and started the series off with a bang.
DCxPC Live would only release live albums. They designed their covers as an homage to the classic 1990's VML Live Series that were core to Pasch's misspent youth.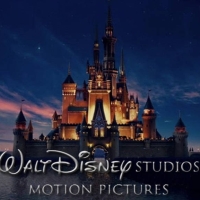 Indian Princess Musical Movie In the Works at Disney

December 1, 2022

Bend It Like Beckham filmmaker Gurinder Chadha and Paul Mayeda Berges are currently developing a new Disney musical film inspired by a dynamic princess from Indian history. Disney has commissioned original musical film, which will also be directed and produced by Chadha.
---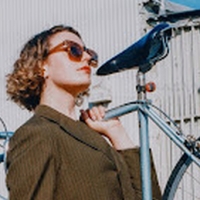 Charlotte Spiral Release New EP 'All This Time, Asleep'

December 1, 2022

Produced by Mercury Prize nominated artist and celebrated producer Dave Okumu (Jessie Ware, Nilufer Yanya, Lianne La Havas, Joan As Police  Woman), the EP provides the follow up to last year's New Light EP which was produced with Dan Carey  (Fontaines DC, Wet Leg, Kae Tempest, Bat For Lashes).
---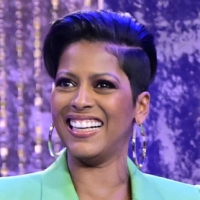 TAMRON HALL Hits Its Most-Watched Week Since January With Over 1 Million Viewers on All 5 Days of the Week

December 1, 2022

Thursday's broadcast of "Tamron Hall" (on 11/17/22) tied the show's highest-rated telecast on any day so far this season in Households (0.8 rating) and stood as the show's 2nd most-watched telecast (1.135 million) of the season. Thursday's episode featured GRAMMY® Award winner Macy Gray and Slutty Vegan founder Pinkey Cole.
---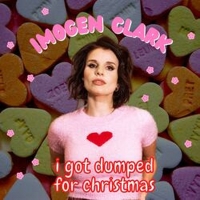 Imogen Clark Releases Holiday Single 'I Got Dumped For Christmas'

December 1, 2022

Barrelling into the year by collaborating with Mo'Ju, Ali Barter, I Know Leopard and more on her 2nd Annual Holiday Hootenanny show in Melbourne, she followed up by assembling a supergroup featuring Adam Newling and members of Middle Kids and Superorganism on her standalone single 'Enemy' (co-written with Alex Lahey)
---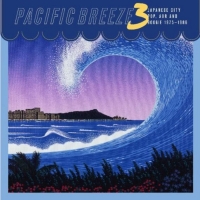 Light in the Attic to Release 'Pacific Breeze 3: Japanese City Pop, AOR & Boogie 1975-1987'

December 1, 2022

Celebrated archival reissue label Light in the Attic (LITA) announces the latest chapter in its acclaimed Japanese City Pop series, Pacific Breeze, which delivers a mesmerizing blend of AOR, R&B, jazz fusion, funk, boogie, and disco from the country's flourishing bubble era of the '70s and '80s.
---