Canadian Online Jazz Festival Begins November 8
From November 8 to 15 2020, be a part of history as Jazz Festivals across the country.
From November 8 to 15 2020, be a part of history as Jazz Festivals across the country join forces to present top jazz talent performing online. From coast to coast, over a dozen Festivals have collaborated to bring all Canadians together in an effort to unite us in our love of jazz music.
Canadian Online Jazz Festival
is a virtual event highlighting the strength of musicians from each Jazz Festival market in Canada, featuring artists in a digital format for local, national, and international audiences and buyers. With two festival presentations each evening, Canadian Online Jazz Festival will exhibit the full breadth and depth of Canada's unique jazz tapestry. "During times when we aren't able to gather to enjoy live music, it's good to know there are still options to present jazz music to Canadians," says Calgary JazzYYC Artistic Director and organizer of Canadian Online Jazz Festival Kodi Hutchinson. "We're very excited to offer opportunities for music lovers to experience what Canadian jazz festivals have to offer." The following Festivals, listed from Canada East to West, will be presenting at
cojazz.ca
TD Halifax Jazz Festival
halifaxjazzfestival.ca
Montreal International Jazz Festival
montrealjazzfest.com
TD Ottawa Jazz Festival
ottawajazzfestival.com
TD Toronto Jazz Festival
torontojazz.com
TD Niagara Jazz Festival
niagarajazzfestival.com
Jazz Sudbury Festival
jazzsudbury.com
TD Jazz Winnipeg
jazzwinnipeg.com
JazzFest Regina
jazzregina.ca
TD Edmonton International Jazz Festival
edmontonjazz.com
Yardbird Suite Edmonton
yardbirdsuite.com
Medicine Hat Jazz Fest
medicinehatjazzfest.com
JazzYYC: Calgary's Jazz Collaborative
jazzyyc.com
Fort Langley Jazz & Arts Festival
fortlangleyjazzfest.com
TD Vancouver International Jazz Festival
coastaljazz.ca
Victoria International Jazz Fest
jazzvictoria.ca
Visit
cojazz.ca
in the next few weeks to learn more about the various Festival presentation days and times and follow each Festival's social and website.
More Hot Stories For You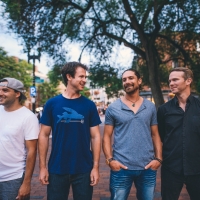 Will Evans And Barefoot Truth Ring In 2023 At City Winery Boston New Year's Eve

December 7, 2022

City Winery Boston presents Will Evans & Barefoot Truth live in back-to-back concerts to ring in the New Year on Saturday December 31 at 8:00pm and 11:00pm. 
---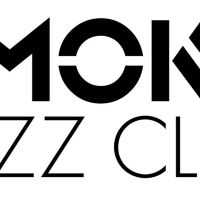 Smoke Jazz Club Begins 2023 With 80th Birthday Celebrations For Al Foster And Billy Harper, And More!

December 7, 2022

New York's Smoke Jazz Club kick-starts 2023 with a stellar line-up of some of jazz's greatest artists during the month of January.
---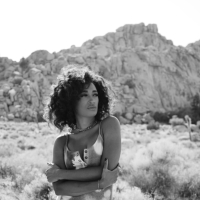 Recording Artist & Former THE VOICE Contestant Amanda Brown Releases New Music

December 7, 2022

Amanda Brown's success on The Voice established her as a captivating front woman; however in professional recording studios across the country, major recording artists have been drawing on Amanda's talent for years. Very recently, Amanda released her latest project 'From Here',
---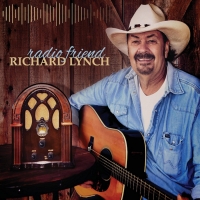 Richard Lynch to Celebrate Four Decades Of Music With January 2023 Album Release

December 7, 2022

On January 20th, 2023, Richard Lynch will release his latest collection of original songs. 'Radio Friend' contains 12 songs, including the title cut that reached the UK iTunes Top 5.
---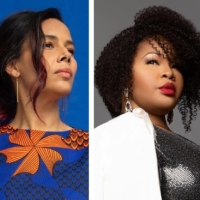 World Premiere Of SONGS IN FLIGHT By Shawn Okpebholo & More to be Featured in SparksLIVE Winter 2023 Events

December 7, 2022

Sparks & Wiry Cries will present a week of sparksLIVE events, from January 10 to 13, 2023 in New York, including the world premiere of Songs in Flight, co-presented by The Metropolitan Museum of Art, plus additional events at the DiMenna Center for Classical Music and Schomburg Center for Research in Black Culture.
---