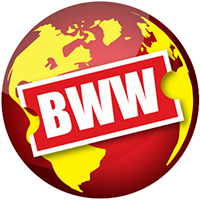 Segerstrom Center for the Arts and American Dance Movement Present National Dance Day Celebration
by BWW News Desk - September 18, 2020
Segerstrom Center for the Arts will join the John F. Kennedy Center for the Performing Arts as the official sites of this year's 11th annual National Dance Day (NDD) this Saturday, September 19, 2020. ...
DANCE NOW Announces 25th Anniversary Season
by BWW News Desk - September 17, 2020
To celebrate its 25th season, DANCE NOW is presenting a series of online events featuring new and archival digital works by more than 40 innovative dance makers on its new web platform, dancenow.online. ...