BWW Previews: THE ATHENS PHILHARMONIC 'MAHLER 2ND' at Carnegie Hall
Yiannis Hadjiloizou, the Artistic and Music Director of the Athens Philharmonic, which makes its Carnegie Hall debut on Thursday night, is a man of seemingly boundless energy and his enthusiasm and zest is contagious.
When he is not at the helm of the Athens, he is also running the Cyprus Philharmonic Orchestra. In addition, he is a Guest Conductor with the Cyprus Symphony Orchestra; was appointed Manager, Artistic Director of the Orphean Singers Cyprus; is also the President & Artistic Director of the Cyprus Academy of Music; and is the founder of the Hadjiloizou Benevolent Foundation for the Arts Culture & Peace, working with such organizations as the United Nations, UNICEF, the European Commission, the US Department of State, Red Cross, and Rotary International.
Clearly, this is a man who knows how to manage his time! With all that on his plate, we were thrilled that he could take a break from his busy rehearsal schedule to sit with us and chat about the orchestra's upcoming Carnegie Hall appearance.
It's immediately clear from the start of the conversation that the Maestro is very much at home in New York. "New York is really the center of everything. That's why it's so important that we establish ourselves here. And playing Carnegie Hall is a dream come true for any musician."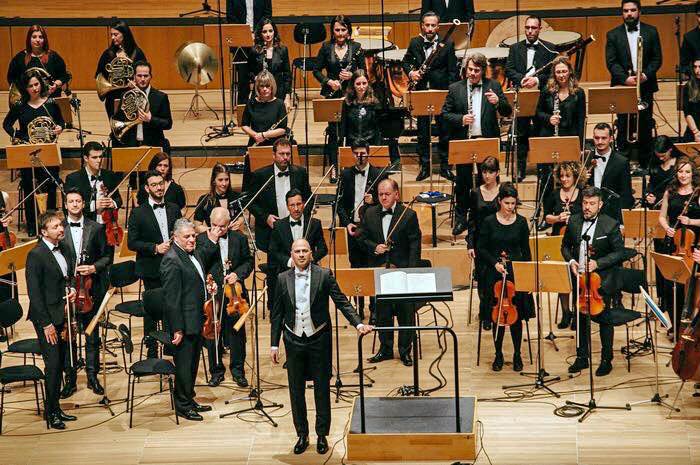 Maestro Hadkiloizou is no stranger to the U.S. He spent a decade living here, earning a Bachelor's of Music in Piano Performance, a Master's in Piano Performance, an M.M. in Combined Choral and Orchestral Conducting from the American Conservatory of Music, a B.M. in Theory and M.M. in Musicology from Roosevelt University, an M.M. in Orchestral Conducting from the University of Oklahoma, and a Doctor of Musical Arts in Orchestral Conducting from Boston University.
This concert, the debut of the new Athens Philharmonic at Carnegie, has special significance for the maestro.
"It is with a great sense of responsibility, honor, and enthusiasm that I come to New York City for my Carnegie Hall debut with the Athens Philharmonic, which I established early this year. Presenting Mahler's monumental Symphony No. 2 Resurrection on the very stage that the great Austrian composer led his final concert is a special moment for me and my Orchestra."
He also notes that the concert is one with a serious purpose:
"Proceeds from this performance will benefit the reconstruction of St. Nicholas Greek Orthodox Church and National Shrine to replace New York City's Greek Orthodox place of worship of the same name which was destroyed on September 11. The completion of the Santiago Calatrava-designed church effectively completes One World Trade Center and will serve as a place of peace, reflection, and community for the Greek-American diaspora of New York City, the Greek population at large, and all New Yorkers."
The maestro also sees this concert as the beginning of a relationship between his orchestra and a new audience here in New York and America. With that in mind, in addition to Mahler's epic "Resurrection" symphony, the program will feature new works of his own composition as well as a selection by his father, the noted composer Michael Hadjiloizou.
"I am eager to present my father's Interlude from his opera "9th of July 1821" as well as my own "Cyprus Dance No. 1 - "Servikos" to New York audiences, on this same program. Travelling from Athens, the mother of modern civilization, to Carnegie Hall, the Mecca of arts and culture, is also a symbolic journey for us. Being born in Nicosia, Cyprus, the only divided capital in the world, we have decided to dedicate this concert in remembrance of all those who lost their lives during the tragic events of 9/11 and celebrate liberty and acceptance - the very essence of what it means to be a New Yorker - and further donate all proceeds towards the restoration of Saint Nicholas National Shrine at Ground Zero: a figure of international peace and unity."
The event is produced by Katerina Panagopoulos, the Greek goodwill ambassador-at-large, advisor of diaspora issues (the widow of the eminent Greek shipping magnate Pericles Panagopoulos) who will present the concert in the memory of her late husband.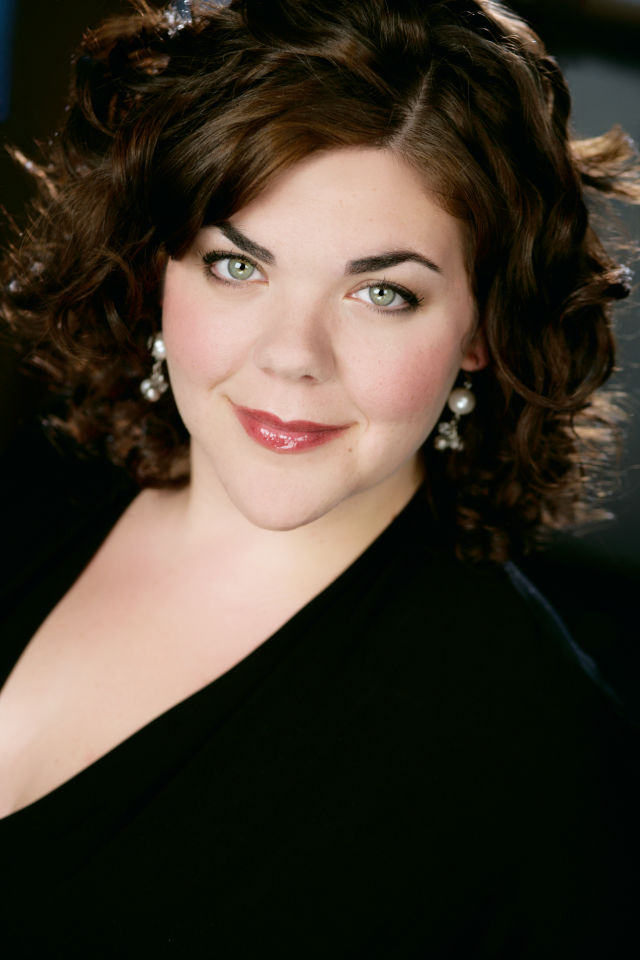 "It is with deep pride that I present Maestro Yiannis Hadjiloizou and the Athens Philharmonic in their Carnegie Hall debut. With his art and his humanity, Yiannis follows in the footsteps of Greece's thinkers of the past who helped shape modern culture, and I am thrilled that New York audiences will have the opportunity to witness what I believe to be the start of another great artistic era."
Any time Mahler's 2nd is performed is a reason for celebration, but this particular performance will be one of very special significance. The Athen's Phil has tapped an All-American pair of soloists for the occasion. Mezzo-soprano Daveda Karanas has been hailed for her "capacious power" and "a voice lustrous and exciting" by the San Francisco Chronicle. She was recently seen as Lise in "The Passenger" at Florida Grand Opera, the Michigan Opera Theater and the Lyric Opera of Chicago. She has also made a major role debut as Kundry in Parsifal at the Lyric Opera of Chicago under Andrew Davis.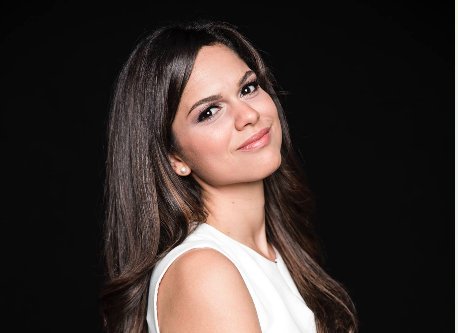 Puerto Rican-born Soprano Larisa Martinez has been seen all around the world partnering with Classical Crossover superstar Andrea Bocelli and has recently added the title of Mrs. Joshua Bell to her resume! (Congrats!). The orchestra is also joined for the occasion by the esteemed New York Choral Society.
Throughout our conversation, one theme that continually emerged was "love." The maestro's love of music and of art is palpable in every sentence he speaks. He speaks of how a love of music can change and enrich lives - but only exposure to music can lead to that love. He possesses a unique passion and vivacity that is increasingly rare in these jaded times. In physics, energy is measured by its ability to propel an object forward - based on that definition, Maestro Hadjiloizou is destined to propel his orchestra to great heights.
This young NY concert season has already seen several Mahler performances (and will see several more in the immediate future), but this one is a particularly exciting standout. A new orchestra, a New York debut, a breakout talent on the podium - this concert has all the markings of a truly memorable evening that will be the talk of the town this season.
BroadwayWorld Classical.com would like to thank Maestro Hadjiloizoiu for taking the time to talk to us about his upcoming concert and for sharing his art and his energy with New York. I suspect we will be hearing a lot more from him and his orchestra very soon!
Tickets are available now at https://www.carnegiehall.org/Cart/Seat-Selection-Performance/Syos?eventid=40265 or by calling CarnegieCharge at 212-247-7800.
---
Carnegie Hall - Stern Auditorium/Perelman Stage
ATHENS PHILHARMONIC
YIANNIS HADJILOIZOU, Music Director
NY CHORAL SOCIETY - DAVID HAYES, Music Director
LARISA MARTÍNEZ, Soprano
DAVEDA KARANAS, Mezzo-Soprano
MICHAEL HADJILOIZOU Interlude Act II from 9th of July 1821 (US Premiere)
YIANNIS HADJILOIZOU Servikos Cyprus Dance No.1 (US Premiere)
MAHLER Symphony No.2 Resurrection
- Peter Danish, Classical Editor
Related Articles View More Classical Music

Stories