BWW Reviews: Bernstein's MASS at Penn State a Monumental Undertaking and a Giant Performance
Fifty years ago, the Pennsylvania State University opened its College of Arts and Architecture, which includes its various performing arts departments and its noted musical theatre program. A little over forty years ago - has it been that long? - Leonard Bernstein's MASS, commissioned by Jacqueline Kennedy, was first performed at the opening of the Kennedy Center in Washington, DC. It seems somehow fitting that the one, MASS, should be performed as part of the other, the College of Arts and Architecture's, golden anniversary, as it was on April 5 and 6, 2013 at the University's Eisenhower Theatre, directed by the University's Ted Christopher and conducted by Gerardo Edelstein. It is also comprehensive in including most of the disciplines of the College of Arts and Architecture in its production. (As well as, it seemed, most of the College, having over 300 participants on stage.)
It is delightful to realize that in forty years, MASS actually has not lost its power to shock an audience, even one whose members, unlike its opening night audience, know what to expect in a full staging. To begin with, what is MASS? Is it a drama, is it musical theatre, is it oratorio? It's frequently performed as oratorio when a full staging is difficult or impossible, but is not designed as one; perhaps Bernstein summed it up appropriately in its full title, MASS: A THEATRE PIECE FOR SINGERS, PLAYERS, AND DANCERS.
Singers there were in abundance in this production, which called for town and gown talents alike, with no fewer than four choirs involved (Concert Choir, Town and Gown, Essence of Joy, and the Children's Choir), and the entire Philharmonic Orchestra, along with the performers who made up the cast. The singers continued into the cast, particularly notably in the cases of the Celebrant, played by Jim Hogan, and the Child Acolyte, sung by Kevin Dolan. Hogan, about to debut in Philadelphia's Arden Theatre's A LITTLE NIGHT MUSIC, for which he seems perfectly cast, was an impressive Celebrant, transforming from the free-spirited singer of "A Simple Song" to priest to anger-filled demi-prophet before the eyes of cast and audience. Dolan is a talented young actor and singer who possesses the particular virtue, for actors his age, of being notable without upstaging other performers or drawing attention away from them.
Other than the controversy of determining what form of performance art MASS is, the work has always been shrouded in controversy. Before its initial performances in September, 1971, the Nixon administration went so far as to fear that the words of the Latin Mass would be re-scripted by Bernstein to include secret anti-war messages - the real reason that President Nixon did not attend the production (the stated one having been that his attendance would remove the proper attention from Jacqueline Kennedy). During the performance, in a fully-staged version, the audience must confront the hypocrisy of churchgoers (in this performance, demanding absolution from acts of domestic violence and drug dealing, depicted on stage around the altar), as well as confronting feelings regarding homosexuality and the Church, the nature of faith, and the loss of faith of the clergy as well as among members of the Church. Even the relatively unflappable in the audience at this performance may have blinked at the erotic dance of two parishioners on top of the altar, or, as always, at the Celebrant's prophetic rage that results in the destruction of the chalice in front of the people.
While perhaps lacking the utter musicality of the 1973 Yale University/Vienna Konzerthaus production (aired a number of times on PBS in the past) or the dramatic performance of Jubilant Sykes in the 2009 Baltimore and 2011 Adelaide productions (the 2009 Baltimore production's Naxos recording garnering a deserved Grammy nomination), this production was undoubtedly one of the finer full versions undertaken of this almost impossibly difficult work. Staging director Matthew K. Toronto and his assistants made the intricacies of navigating the placement and movement of over 300 performers on the stage (and even in the walls) look simple, and lighting designer Becky Heisler deserves praise for a use of both light and color that fit perfectly with the music on stage.
If there was any notable flaw to this production, it was, unfortunately, in sound. The Eisenhower is a cavernous space, and sound must be gauged carefully; especially in the group singing, much of the lyric was difficult if not impossible to follow, although the musical sound of the voices was quite clear. Had the singing been less muddied, the performance would have been even more triumphant. Nonetheless, this was still a substantial and notable performance of a now well-loved but incredibly difficult "theatre piece," and all involved should be proud of their involvement in this new staging.
Photo credit: Cody Goddard, Penn State
 America's most uncoordinated childhood ballet and tap student before discovering that her talents were music and writing, Marakay Rogers finally traded in her violin for law school when she r... (read more about this author)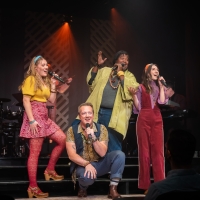 Review: HERE COMES THE SUN Is Far More Than All Right at Prima

October 21, 2022

Lancaster's Prima Theatre puts on a show that will send JoJo looking for Pennsylvania grass
---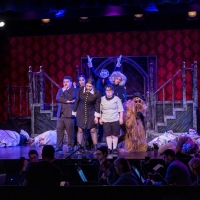 Run - or Creep or Crawl - to Keystone Theatrics' THE ADDAMS FAMILY at Allenberry

October 21, 2022

Wednesday Addams is in love with an ordinary guy, and now he has to face the family. Will anyone survive?
---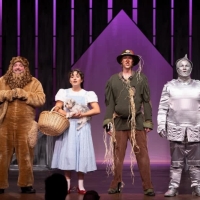 Review: THE WIZARD OF OZ at Keystone Theatrics At Allenberry Playhouse

August 8, 2022

When Harold Arlen and Yip Harburg put THE WIZARD OF OZ together, they knew they had a good thing. So did the studio. And audiences knew it, too. There's still a crowd that will show for any public performance of the movie, especially if it's a sing-along. It's this popularity that turned the movie into a stage musical, to keep the magic going.
---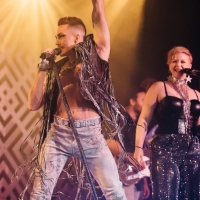 Review: THE MUSIC OF QUEEN+JOURNEY at Prima Theatre

June 27, 2022

What did our critic think of THE MUSIC OF QUEEN+JOURNEY at Prima Theatre? It's true that Prima Theatre's own music shows can be its best productions. This one, THE MUSIC OF QUEEN+JOURNEY, is no exception to that rule. This was performed outdoors in 3021; now, post-pandemic, it comes to Prima's stage, tuneful all the way. Executive Artistic Producer Mitch Nugent directs this delightful musical mayhem for a warm summer evening with evident pleasure. Your pleasure will be equally evident.
---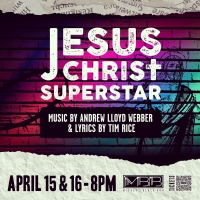 BWW Review: THE BUZZ IS ABOUT JESUS CHRIST SUPERSTAR at Mickey's Black Box At Rock Lititz

April 16, 2022

Goths, not hippies, spread the buzz about Lindsay Bretz-Morgan's Jesus at Rock Lititz venue. The casting works perfectly, and offers some insights. Read our critic's review.
---