Belgium Theater Reviews
View the latest BroadwayWorld reviews of live + streaming theatre in Belgium.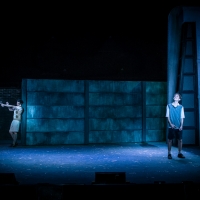 BWW Review: BLOOD BROTHERS at Chateau de Karreveld
by Patrick Honoré - August 17, 2021
After a cancelled season, Bruxellons! Festival briefly decided to go ahead with what for francophones will be a delicious discovery of a show, despite production uncertainties and a lack of support from the Belgian government. How brave! We have to be thankful to them for the bold choice of presenti...