Quince Orchard High School Theatre Presents THE PLOT, LIKE GRAVY, THICKENS
The Plot, Like Gravy, Thickens is a comedic murder mystery following a "play within a play" format.
QO Theatre, the award-winning theatre program of Quince Orchard High School of MCPS, will present its production of The Plot, Like Gravy Thickens, by Billy St. John, opening November 5th. With a company made up almost entirely of students, including the cast, creative team, and crew, this production promises to be engaging and perfectly mysterious.
Performances will run on November 5th and 11th. Performances will begin at 2 PM and 7 PM each day. Tickets can be bought at the door, and cost $12 for adults, $8 for QO Students, and $10 for all others. All performances will take place at Quince Orchard High School (15800 Quince Orchard Road, Gaithersburg, MD, 20878).
The Plot, Like Gravy, Thickens is a comedic murder mystery following a "play within a play" format. The production follows the story of Walter, the playwright's alter ego, who narrates the show under the premise that he will tell the audience how he commits a murder. He introduces the audience to tyrannical millionaire Edward Worthington's relatives, business associates, and household staff, most of whom have reason to wish the man dead. Gathered on a stormy evening at Worthington Manor to celebrate Edward's fiftieth birthday are his wife, her brother, Edward's befuddled older sister, his ex-wife, and his daughter. Also present are his shady lawyer and his uptight business manager with his giddy wife, and southern secretary, as well as the butler, the housekeeper, the maid, and the cook. Each has a motive that is established when the lights go out and the mysterious murder occurs.
QO Theatre is the award-winning theatrical arts program at Quince Orchard High School that focuses on encouraging students to explore their interests. Whether that be performance arts, technical theatre, music, direction, or choreography, all students are welcome to pursue their passion. QO Theatre offers a fun yet professional environment and aims to prepare students for their future, whether they go into theatrical arts or not. Past productions have included "The 25th Annual Putnam County Spelling Bee," "Clue," "Hello, Dolly!," and "Disney's Newsies." QO Theatre is the recipient of three 2022 Cappies Awards, including Best Leading Actor in a Musical and Best Critic Team. In addition, QO Theatre received nominations for Best Orchestra, Best Ensemble, and Best Musical.
More Hot Stories For You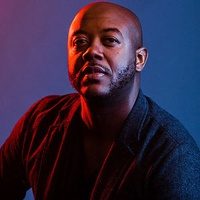 National Philharmonic Presents HANDEL'S MESSIAH This December

November 21, 2022

National Philharmonic (NatPhil) presents three performances of George Frideric Handel's Messiah, aimed at bringing renewed social relevance, commentary, and philanthropy to an annual holiday tradition. Conducted by Stan Engebretson, the program features a stellar cast of African American singers alongside the National Philharmonic Chorale.
---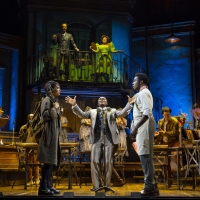 Tickets For HADESTOWN At The Hippodrome Are On Sale Now

November 21, 2022

​​​​​​​Hadestown, the winner of eight 2019 Tony Awards including Best New Musical and the 2020 Grammy Award for Best Musical Theater Album, will come to Baltimore's historic Hippodrome Theatre at the France-Merrick Performing Arts Center April 11-16, 2023.
---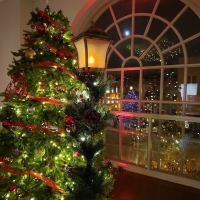 Franklin County to Host FESTIVAL OF TREES Beginning This Month

November 20, 2022

Franklin County Visitors Bureau (FCVB) will be spreading holiday cheer with the 2022 Festival of Trees, through December 2. Decorated trees and wreaths are displayed in the elegant lobby and second floor Great Room of the 11/30 Visitors Center, formerly the 1865 National Bank of Chambersburg.
---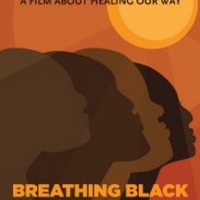 Single Carrot Theatre Hosts Screening Of Award- Winning BREATHING BLACK Documentary 

November 18, 2022

Single Carrot Theatre presents a special screening of Breathing Black, a documentary directed and created by SCT's Director of Artistic and Community Partnerships and Ensemble Member, Tina Canady! 
---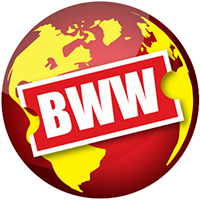 Million Dollar Endowment Gift Given to Olney Theatre For Innovative New Works

November 18, 2022

Olney Theatre Center has received a $1 million endowment gift from the Eugene B. Casey Foundation, to support the work of the Vanguard Arts Fund which provides intensive workshop time for collaboratively-developed new works.
---