CHURCH BASEMENT LADIES Comes To Way Off Broadway
The show will run March 31 – May 20, 2023, with performances every Friday and Saturday evening and matinees on the 1st, 3rd, and 5th Sunday of each month.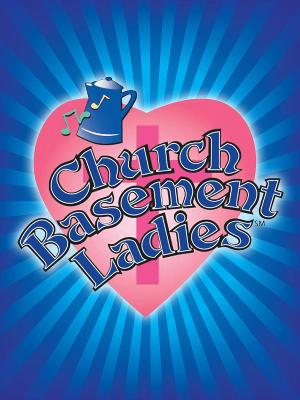 For the spring, The Way Off Broadway Dinner Theatre will be bringing a hilarious little musical to the stage that it has been looking at bringing to Frederick for some time now. Audiences have asked about the show, and the theatre's producers have always been interested in mounting a production. After working out all of the details and finding the perfect spot for it in the theatre's 2023 line-up of shows, the musical comedy Church Basement Ladies will be taking to the stage for a fun filled spring run beginning March 31st.
In the show, audiences find themselves in 1965 rural Minnesota, where the ladies of the local Lutheran church fortify their flock with love, wisdom, and the food they prepare in the church's basement kitchen. In Church Basement Ladies, we meet the pastor, three cooks, and one daughter who run the kitchen and care for the congregation. This funny musical comedy sees the four women handle a Lutefisk Dinner, a funeral, an Easter Fundraiser, and, of course, a wedding.
Based on Janet Letnes Martin and Suzann Nelson's book Growing Up Lutheran, first published in 1997, Church Basement Ladies premiered in 2005 at the Plymouth Playhouse in Plymouth, Minnesota. The show was so popular with audiences that it went on to spawn seven sequels and a prequel. Most of which also premiered at the Plymouth Playhouse prior to touring the United States.
Church Basement Ladies has become an audience favorite among regional theatres with well over three million people seeing the musical and its sequels to date.
Way Off Broadway's cast of Church Basement Ladies includes Beka Burgoon as Signe Engelson, Melissa Ann Martin as Mavis Gilmerson, Hannah Pecoraro as Vivian Snustad, Laura Walling as Karyn Engelson, and Jordan B. Stocksdale as Pastor Gunderson.
The show was written by Jim Stowell and Jessica Zuehlke and has music and lyrics by Drew Jansen. Way Off Broadway's production is directed and staged by the theatre's Executive producer, Bill Kiska, with music direction by Jordan B. Stocksdale, and will be stage managed by Betsey Whitmore Brannen.
"Church Basement Ladies is turning into the hottest ticket of the season," says Justin M. Kiska, Way Off Broadway's President and Managing Producer. "We have had so many groups book tickets for the show and the way the tickets are selling, we anticipate the show could very possibly be sold out before it even opens."
Church Basement Ladies will run March 31 - May 20, 2023, with performances every Friday and Saturday evening and matinees on the 1st, 3rd, and 5th Sunday of each month. A special matinee has been added for Mother's Day on Sunday, May 14th. Tickets for a Friday evening or Sunday Matinee performance are $55, with Saturday evening tickets costing $59. Tickets may be purchased by calling the Box Office at (301) 662-6600.
To learn more about Way Off Broadway, or any of its productions, including the theatre's upcoming presentations of How to Succeed in Business Without Really Trying, A Gentleman's Guide to Love & Murder, or Jingle Jingle All the Way, visit at www.wayoffbroadway.com.