Click Here for More Articles on REGIONAL - DC Metro Area Maryland
BWW Review: DINNER WITH FRIENDS at Everyman Theatre is a Well Told Story of Friendship and Marriage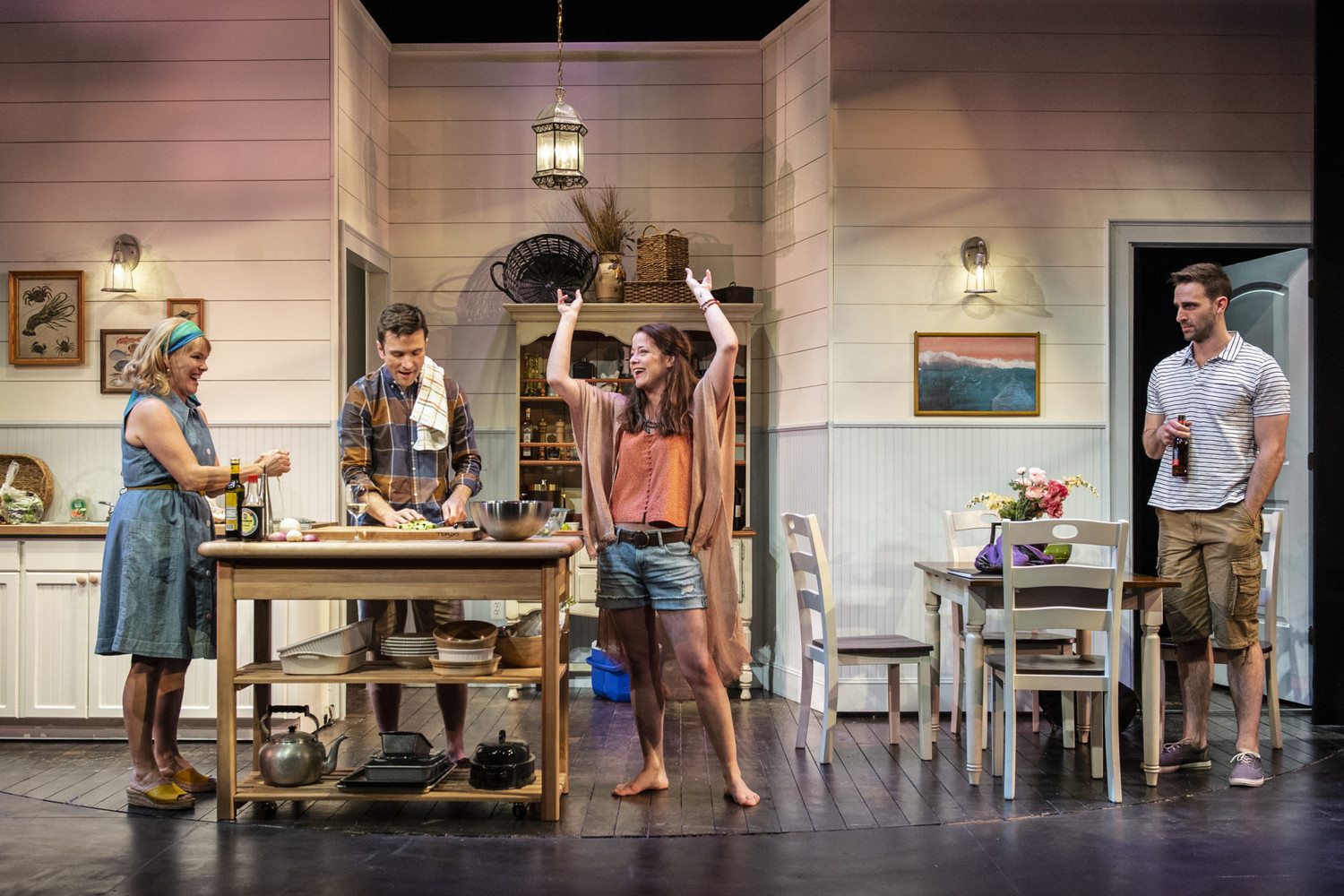 Friday's opening performance of DINNER WITH FRIENDS was a family affair at Everyman Theatre, attended by many of the resident company, as well as season-ticket holders and friends of the theatre. The production of the Pulitzer prize winner is stellar; as one comes to expect from the talented team at Everyman. The play, by playwright Donald Margulies, tells the story of two married couples in the wake of divorce.
Starring in this production are three members of the resident company, and talented actor M. Scott McLean making his Everyman debut as Gabe. Though a new addition to the Everyman family, McLean seems to fit right in, displaying effortless chemistry with the three company members sharing the stage with him. His Gabe is grounded, and staid, as most of the action swirls around him. While Gabe is an average American husband and father, McLean's performance is anything but average. He portrays an empathetic realness in the role, something that makes his Gabe all the more fascinating.
As his wife Karen, Beth Hylton is the picture of a successful urban housewife. Karen and Gabe have a strong marriage, and have built a beautiful family. Hylton is also very real and believable. She and McLean's chemistry as a couple shows through beautifully. They chat, they argue and they bicker, but they never let you stop seeing the love they share. It's the portrait of any ordinary couple in their everyday lives.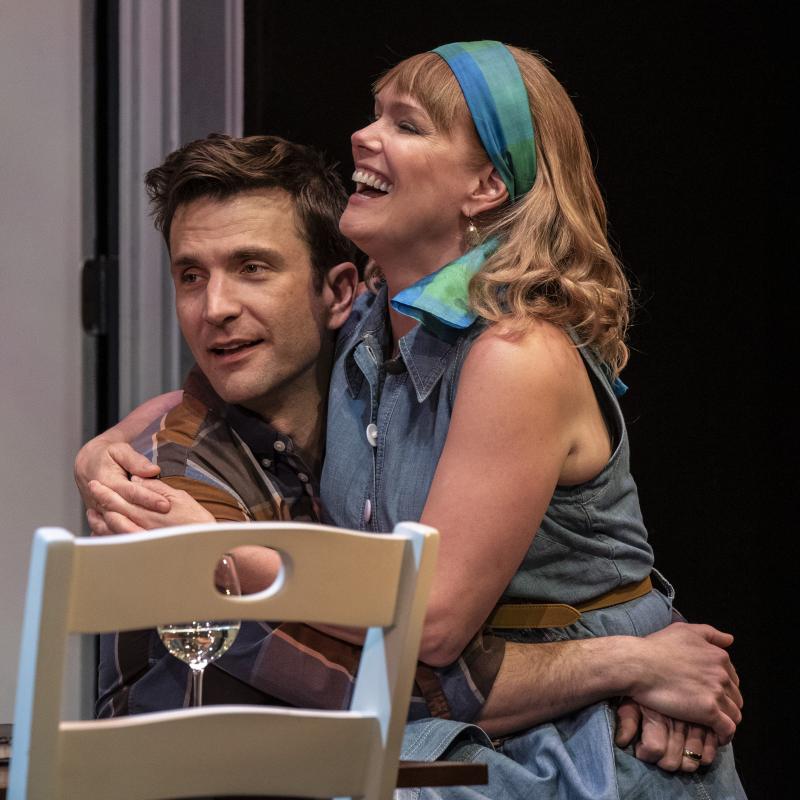 As the less than stable pair Tom and Beth, Danny Gavigan and Megan Anderson are wonderful mirror images of their friends. Anderson's Beth is vibrant and wild, compared to Hylton's dignified Karen. You see many different sides of Beth throughout the piece, but Anderson still allows those pieces to work together to portray a complete character. The changes are what makes her so interesting. Anderson seems to understand those changes completely, creating a nuanced and complicated character.
While Beth and Karen couldn't be more different, Tom and Gabe are also polar opposites. In the hands of a less-skillful actor, Tom is truly terrible. However, in the hands of Gavigan, you see glimmers of humanity and kindness; the qualities that his friends and family fell for in the first place. I wanted to hate him, but I just couldn't look away from the work Gavigan was doing on stage.
And as good as they were separately, together they were even better. While all four only appear together on stage in a brief scene, the alliance and pairings are always changing, creating new ways for the actors to interact with each other.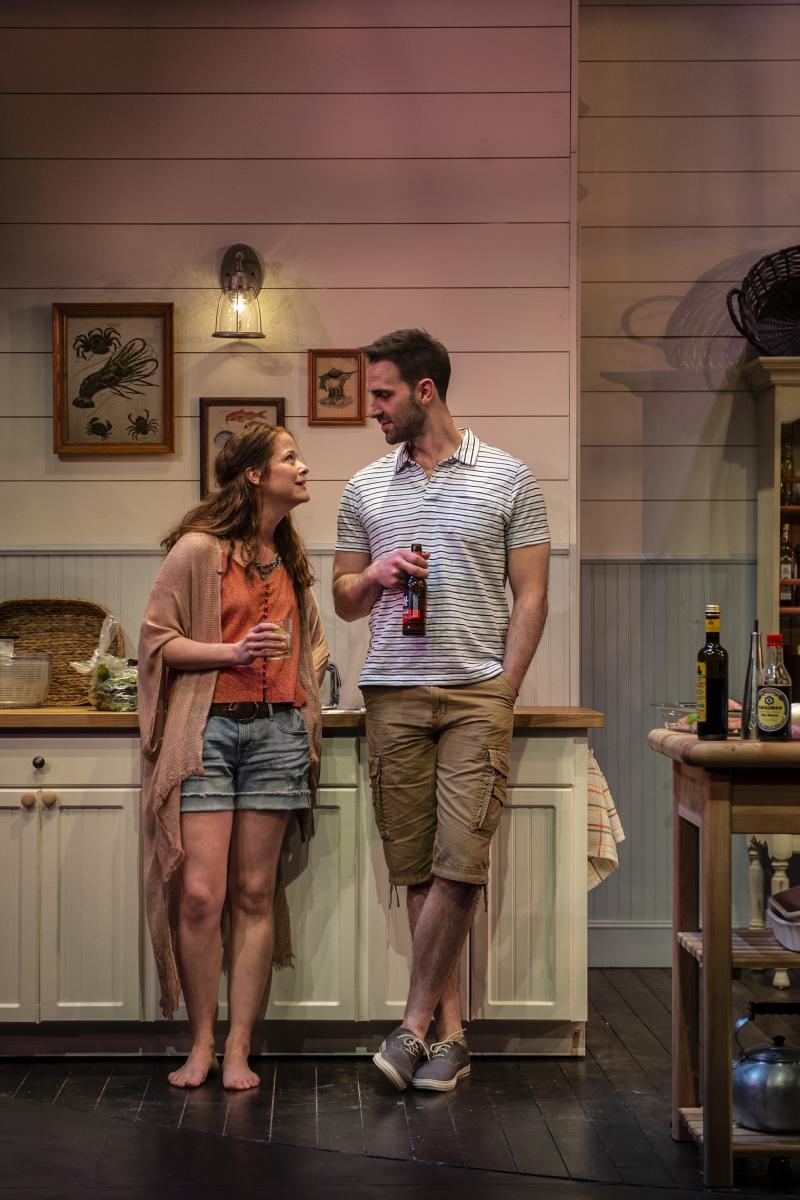 While the action on stage is superb, I've also been drawn to the set. I'm always surprised but what the creatives can do in the limited space they have. In this instance Donald Eastman and his team provided not a just a single set, but multiple sets in one with the help of a rotating stage; something which worked flawlessly in the production. The quick turns each exposed a beautifully designed room; all of which were very different but still lived very much in the same world.
Though DINNER WITH FRIENDS, paints an often-bleak picture of the state of the American marriage, the production of the play is anything but. The cast breathed new life into these well-known characters, and the set and costumes (David Burdick) catapulted the show squarely into the 21st century. Everyman and their talented team of creatives have produced another beautiful take on a classic, and based on the response on opening night, I'd say they have another rightful hit on their hands.
DINNER WITH FRIENDS plays Everyman Theatre (315 West Fayette Street | Baltimore, MD 21201) through April 7, 2019. Tickets can be purchased online.
Main photo by Teresa Castracane

Related Articles
Kristen first discovered theater by way of Jesus Christ Superstar in elementary school and fell madly in love with the idea of singing and dancing. (read more...)