Pamela Roberts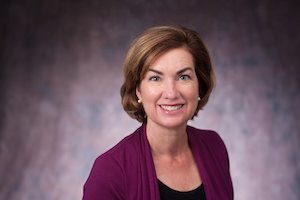 Pam came to Washington for the politics but instead found a home in its cultural community. For more than 20 years, Pam worked behind the scenes in DC's non-profit theatres as a grant writer and fundraiser. She has been writing for BroadwayWorld since 2014. Pam earned a graduate certificate in arts management from American University and is a graduate of the Medill School of Journalism at Northwestern University and The George Washington University.
MOST POPULAR ARTICLES
LAST 30 DAYS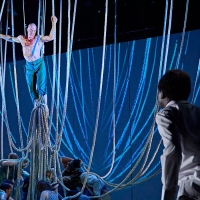 BWW Review: A MONSTER CALLS at The Kennedy Center
Posted: May. 30, 2022


LAST 365 DAYS
BWW Review: A.D. 16 at Olney Theatre Center
Posted: Feb. 13, 2022


BWW Review: OUR TOWN at Shakespeare Theatre Company
Posted: May. 22, 2022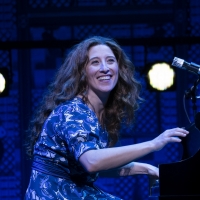 BWW Review: BEAUTIFUL - THE CAROLE KING MUSICAL at The Kennedy Center
Posted: Dec. 19, 2021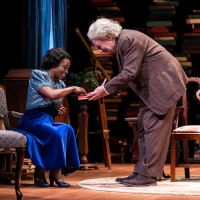 BWW Review: MY LORD, WHAT A NIGHT at Ford's Theatre
Posted: Oct. 9, 2021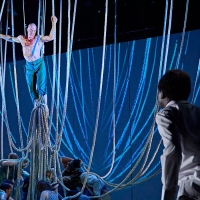 BWW Review: A MONSTER CALLS at The Kennedy Center
Posted: May. 30, 2022


BWW Review: MOON MAN WALK at Constellation Theatre is a Wonderful Re-entry to In-Person Theater
Posted: Aug. 18, 2021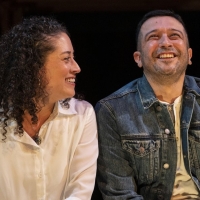 BWW Review: SECRET THINGS at 1st Stage
Posted: Nov. 24, 2021


BWW Review: A MONSTER CALLS at The Kennedy Center

May 30, 2022

A MONSTER CALLS, a powerful story of love, loss, truth and self-discovery, is beautifully rendered for the stage. The fantastical tale is highly physical, gorgeous to behold, and packs a potent emotional punch. The production, now touring to the Kennedy Center, was adapted for the stage by visionary director Sally Cookson. Read our critic's review.
---
BWW Review: OUR TOWN at Shakespeare Theatre Company

May 22, 2022

The Shakespeare Theatre Company's Our Town is a triumphant production of vitality, and consequence. Thornton Wilder's classic—a work that captures the universal experience of being alive—takes on new resonance and depth in the capable hands of an extraordinary ensemble. This play is immediate—one to see and share and talk about.
---
BWW Review: A.D. 16 at Olney Theatre Center

February 13, 2022

A.D. 16 is an exuberant, ambitious world premiere with its eyes on Broadway; music and lyrics by Cinco Paul (Despicable Me, Schmigadoon!), book by Bekah Brunstetter (This Is Us) and direction by Stephen Brackett (Be More Chill). A.D. 16 starts with the missing teen years of Jesus, layers in an effervescent R&B-influenced score, and sprinkles in some irreverence and anachronistic humor.
---
BWW Review: BEAUTIFUL - THE CAROLE KING MUSICAL at The Kennedy Center

December 19, 2021

Before stepping foot into the theatre, you've already experienced the best aspect of Beautiful – The Carole King Musical – the extraordinary songs. The production, touring to the Kennedy Center through January 2, highlights the best of Carole King's hits and reminds us of the tremendous range of her talent. Sadly, that narrative arc of Beautiful – The Carole King Musical is at such a frantic pace and is so light on details it takes a fascinating true story of grit, luck, and talent and renders it a flat, bland, homogenized variety-show telling of King's career.
---
BWW Review: SECRET THINGS at 1st Stage

November 24, 2021

SECRET THINGS by Elaine Romero examines faith and human connection – today and through generations. A very sure and charismatic cast and an intriguing history of the hidden Jewish roots in communities of the U.S. Southwest can't quite make up for a problematic script.
---
BWW Review: MY LORD, WHAT A NIGHT at Ford's Theatre

October 9, 2021

MY LORD, WHAT A NIGHT at Ford's Theatre is a fascinating story of a surprising friendship developing at a critical time in history. We don't see the characters as mythological beings in this production, thanks to the expert cast we are drawn to the approachable – very human – personal stakes, strong bonds and real concerns that compel action.
---
BWW Review: MOON MAN WALK at Constellation Theatre is a Wonderful Re-entry to In-Person Theater

August 18, 2021

Constellation Theatre welcomes audiences back to in-person performances with MOON MAN WALK, a sweet, funny, tender meditation on love, connection, and the people in our lives we need to get by. MOON MAN WALK brings together a gifted cast, beautiful scenic elements, and deep and endearing storytelling.
---
BWW Review: Brilliant BE MORE CHILL at Monumental Theatre Company

July 15, 2019

Jeremy Heere is a socially-awkward, hopelessly uncool student languishing at the bottom rung of the high school's social ladder. "I don't want to be special, I just want to survive," he sings in the opening number of Be More Chill, a show that makes its Washington-area premiere in a wonderfully effervescent and wholehearted Monumental Theatre Company production.
---
BWW Review: OSLO at Round House Theatre

May 1, 2019

Oslo is an amazing against-all-odds story of risk, trust, and diplomacy. It is about overcoming hard-and-fast assumptions. Oslo shows the value in finding common ground and allowing ourselves to hope. This Round House Theatre production is a wonder-a brilliant heartfelt, heart-filling experience.
---
BWW Review: Topical and Significant COLUMBINUS at 1st Stage

April 2, 2019

To mark the 20th anniversary of the deadly shooting at Columbine High School, 1st Stage brings us a columbinus that, tragically, is as frightening, significant, and topical today as ever before. In the two decades since the massacre at Columbine High-the deadliest school shooting at the time-we have now experienced tragedies at Virginia Tech, Sandy Hook, Parkland, and more. columbinus mixes documentary fact with fiction to delve into the alienation, social pressure, intimidation, and rage of adolescent life in high school.
---
BWW Review: Spellbinding Multi-Sensory CONFECTION at Folger Theatre

March 9, 2019

Confection is a spellbinding multi-sensory dance and theater performance that contemplates decadent consumption and the high cost of feeding our appetites. The highly imaginative, gorgeously rendered, thought-provoking Confection is performed by New York's acclaimed Third Rail Projects, considered one of the leading theater companies creating site-specific, experimental artistic performance. The world premiere immersive event is staged in the old-world Tudor splendor of the Folger Library's private Paster and Sedgwick-Bond Reading Rooms. A rare chance to glimpse the curlicued dark wood and ornate plaster lit by candlelight (albeit safe, battery powered candles) is, indeed, icing on the cake.
---
BWW Review: Dark and Unrelenting RICHARD THE THIRD at Shakespeare Theatre Company

February 15, 2019

Richard the Third is one of Shakespeare's most famous villains. Ruthless and astute, savvy and unscrupulous, Richard pursues power with a single-minded and dangerous intensity. In the Shakespeare Theatre Company's production, directed by David Muse, Richard's world is grim, gray, perilous, and unrelenting. Matthew Rauch in the title role is deliciously complex - we, too, are alarmed to find ourselves wooed by his intelligence and charisma even as we are repelled by his treachery and dogged fixation with acquiring power any cost. Shakespeare's tale of villainy, and the Shakespeare Theatre Company's interpretation, asks the audience to venture into a severe and harsh world. It is a dark and fascinating journey, but not for the faint of heart.
---
BWW Review: A new look at TWELVE ANGRY MEN at Ford's Theatre

January 25, 2019

Even after 65 years after Twelve Angry Men was first performed, we sit with the uncomfortable realization that prejudice shapes many of our interactions. The current production at Ford's Theatre is an important message, a provocative reminder, and a great night of theater
---
BWW Review: Rich and Rewarding TALLEY'S FOLLY at Theater J

December 14, 2018

In the midst of DC's December winter holidays, Theater J brings to us … a valentine. "This story will unfold as a waltz, a valentine" we are told in the opening monologue - and in the gifted hands of director Aaron Posner, Talley's Folly delivers the beauty and rhythm of a waltz, and the big beating heart of a valentine. Actors John Taylor Phillips and Erin Weaver are well paired, their emotions ebb and flow like the current of the folly's nearby river.
---
BWW Review: Thought-Provoking and Stunning KING JOHN at Folger Theatre

November 1, 2018

Political legitimacy and enduring human connections are at the forefront of a gorgeous and spare King John at the Folger Theatre. In the assured hands of Helen Hayes Award-winning director Aaron Posner, and with a dynamic and gifted cast, the production makes a powerful case for bringing King John off the shelf and onto the stage far more often.
---
BWW Review: SING TO ME NOW at Rorschach Theatre

October 25, 2018

Sing to Me Now, produced by Rorschach Theatre, is a beautifully rendered and promising new work, carefully balancing weight and humor, performed by a steady and engaging cast. Director Jenny McConnell Frederick capably brings out the best in the world premiere work by Iris Dauterman. Sing to Me Now was first developed thorough Rorschach's inaugural Magic in Rough Spaces New Play Lab last April, and is now more fully-and beautifully-realized.
---
BWW Review: Spooky SUMMERLAND at Washington Stage Guild

October 1, 2018

October is the ideal time to delve into the afterlife and commune with disquieted spirits. Washington Stage Guild presents the DC-area premiere of Summerland, the story of a post-Civil War "spirit photographer" to whom distraught mourners turn for images of their dead loved ones, and of the New York City police officer who is committed to prove he's a fraud.
---
BWW Review: DC-Area Premiere of Fugard's THE PAINTED ROCKS AT REVOLVER CREEK at MetroStage

September 4, 2018

For more than 60 years, Athol Fugard has helped us explore South Africa through his complex, flawed, and empathetic characters. He is one of the most significant voices of our time. Fugard's most recent work, The Painted Rocks at Revolver Creek, makes its DC-area premiere at MetroStage. When Producing Artistic Director Carolyn Griffin slated The Painted Rocks at Revolver Creek as MetroStage's season opener, little did she know that an August tweet would thrust South African farm ownership and race relations firmly back into the world spotlight.
---
BWW Review: Bootleg Shakespeare HENRY VI, PART 3 at Taffety Punk is Theater Without a Net

July 19, 2018

Taffety Punk Theatre Company's Bootleg Shakespeare production HENRY VI, PART 3 is performance without a net - exciting, dangerous, riveting, and raw. Bootleg Shakespeare isn't designed to be polished or perfect, it's designed to be fresh and immediate. And it delivered. What's more amazing? The actors arrived at 10:00 am Monday with roles assigned and lines memorized. That's it. Working together under the direction of Taffety Punk Artistic Director Marcus Kyd, over the next few hours the 32 actors DIY'ed the production and were on stage in front of an audience at 7:30 pm. There were minimal props, lights, and costumes-but the red and white paper lapel flowers told us exactly what we needed to know when every epic battle scene and every word of Shakespeare's text was performed.
---
BWW Review: Thought-Provoking, Site-Specific THE FREDERICK DOUGLASS PROJECT at Solas Nua

May 14, 2018

THE FREDERICK DOUGLASS PROJECT is an innovative and ambitious world premiere musical commissioned by Solas Nua. The production blends two fresh and significant dramatic voices, each with a unique perspective on the same time and themes. Staged on a pier jutting into the Anacostia River, the production gains added resonance in the shadow of Douglass' historic home at Cedar Hill and the bridge that bears his name. The site-specific staging heightens the drama and creates a memorable theater experience.
---