Nathaniel Jones
Nathaniel Jones is a fictional author, poet, lyricist, and performer in the Phoenix valley. Originally from Pasadena, CA, Nathaniel grew in his love for the arts at Blair High School and later honed his abilities at Citrus College in Glendora, CA. As soon as he reached Arizona in 2013, He hit the ground running, searching for ways to be involved with theatre in any way possible. Since then he has floated from standing in the spotlight as a performer to helping build things that look nice under them as a carpenter and welder. Nathaniel's most prominent roles have been Homer L. Zuckerman in Charlottes Web and Man in The Snowy Day, at Childsplay. He has also lent his talents in the ensemble to many other theatres across the valley. As for scenic building and design, He has assisted with building props for Childsplay's production of "And In This Corner: Cassius Clay", volunteered as a welder for Mesa Encore Theatres Chicago and was employed as a carpenter at the Haugh Performing Arts Center in Glendora, CA.
As a writer, Nathaniel has found solace in fiction and poetry, as well as assisting with the occasional song or two. He currently has published work on Amazon, and now, bringing his writing full circle as a theatre reviewer for BWW. You can find his book, "Indecent Exposure" as well as other information at https://www.facebook.com/wordsbynathaniel
Nathaniel believes in actors being identified and acknowledged by their talents, abilities, and personas over their hue and gender. He believes there is room to make choices for rolls that may not be of the norm when the context of the character allows. Also, Nathaniel is a strong supporter of the folks that make a show great but go unseen and unheard. It is important that we acknowledge their talents when it is due to show others just how much work, love, and skill goes into each and every performance.

MOST POPULAR ARTICLES
LAST 365 DAYS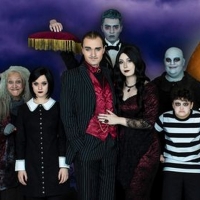 BWW Review: THE ADDAMS FAMILY at Hale Center Theatre
Posted: Aug. 23, 2021


BWW Review: THE ROCKY HORROR SHOW at The Phoenix Theatre Company
Posted: Oct. 22, 2021


BWW Review: LITTLE SHOP OF HORRORS at Arizona Broadway Theatre
Posted: Jul. 20, 2021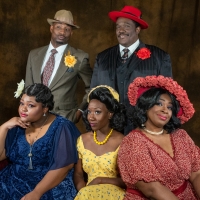 BWW Review: AIN'T MISBEHAVIN at Black Theatre Troupe
Posted: Apr. 4, 2022


BWW Review: AIN'T MISBEHAVIN at Black Theatre Troupe

April 4, 2022

It is spectacular to see performers execute an iconic show steeped in its history. It's even more spectacular when you reach those moments that allow you to feel like you were there based on the way the performers connect to the music and transport you to when it began. This production pulled out all the stops to be true to the music of Fats Waller
---
BWW Review: THE ROCKY HORROR SHOW at The Phoenix Theatre Company

October 22, 2021

As I sit here with my fingers resting on the keys of my laptop, I find myself struggling to put words on the page. A feeling very similar to when asked by fellow patrons what I thought about the show. My speechlessness should be a testament to the magnificence I witnessed on The Phoenix Theatre Company stage. The Rocky Horror Show is pure perfection, and nothing I could say in this review could do it any justice.
---
BWW Review: THE ADDAMS FAMILY at Hale Center Theatre

August 23, 2021

The amazing thing about live theatre that this reviewer has always loved is the magic moment when the cast kicks into high gear, the jokes all land just right, and the realization of an intermission is a cherished moment to breathe and take in the greatness you've witnessed. In those times, audience and actor are entangled, riding the beautiful wave we call theatre. THE ADDAMS FAMILY at Hale Center Theatre in Glendale, AZ did exactly that on their opening night, giving their audience exactly what was needed to continue snapping with them until the final bow.
---
BWW Review: LITTLE SHOP OF HORRORS at Arizona Broadway Theatre

July 20, 2021

Every theatre patron has a show that they may consider one of their all-time favorites. For each individual the reason is different, whether that be in the perspective of a performer turned patron that may have experienced performing in a production previously, or someone that may reminisce of a time they saw the show themselves, remembering the impact it had on them.
---
BWW Review: ONCE ON THIS ISLAND at ASU GAMMAGE. The Jewel of the Antilles becomes The Jewel of the East Valley.

March 5, 2020

If I could just write a?oeThis show was perfect. The enda?? for this production, I would. It would be the simple truth for a show so breathtaking, that trying to put words on this page is near impossible. There are no words that I could type that would truly encompass what is the Magnificence of ONCE ON THIS ISLAND at ASU GAMMAGE. It is truly one of the must-see shows in the valley right now.
---
BWW Review: SUMMER: THE DONNA SUMMER MUSICAL at ASU Gammage is Hot Stuff

January 9, 2020

Astonishing is a word some would use to describe something amazing they witnessed. In most cases and with most shows this word would suffice. However, what I saw on December 7th, 2020 at ASU Gammage does not just surpass this simple word, it stamps it into the ground. SUMMER: The Donna Summer Musical is beyond any praise I could write in here and by far the must-see of 2020.
---
BWW Review: BLACK NATIVITY at Black Theatre Troupe Brings Us The True Meaning of Christmas

December 9, 2019

Remarkable, astonishing, captivating, all words that couldn't begin to describe what I witnessed at The Black Theatre Troupe. It is one thing for a show to move you to tears by its message, but this production has the ability to do much more. The Black Theatre Troupes production of Black Nativity moves your spirit, sending its audiences into irrefutable praise.
---
BWW Review: BREAKFAST WITH MUGABE at Black Theatre Troupe Explores the Lines of Spirituality and Mental Health Through the Eyes of a Controversial Man

November 12, 2019

Tackling roles that involve the depiction of historical figures can be a mountainous task. For most, it takes research, time, and great direction to execute. The same could be said about mental health. They are enthralling when mastered, captivating audiences as the drama unfolds. The flawless cast and crew of Breakfast with Mugabe at Black Theatre Troupe is a prime example of drama done right, thanks to great direction and a cast with a commitment to their craft.
---
BWW Review: BEAUTY AND THE BEAST at ZAO THEATRE Gives us a Show That's Roughly the Size of a Barge

November 10, 2019

When it comes to theatre and Disney fans alike, the stage production of Beauty and the Beast is a staple. For many a performer, the chance to personify the characters we've grown up with is a lifelong dream, envisioning our selves dawning the gown, the fur and claws, or not so reluctantly beating on our friends. When shows like these come to life, patrons are drawn to the nostalgia and get the chance to leave with the feeling of seeing it fresh and new. This is all due to amazing casts and crews, committed to giving us the magic that we the theatre-goers deserve to the best of their abilities, as they would do with any other show. Zao Theatre's production of Beauty and the Beast brought the nostalgia, along with adding a few fresh touches that kept audience members like myself feeling as if it were our first time seeing the classic. As well, I had the opportunity to get a peek into the process through my interview with Zao's very own Gaston, Zac Bushman.
---
BWW Review: THE GREAT GATSBY at ZAO THEATRE is a Spectacular Show 'Old Sport'

August 22, 2019

It takes a lot more than the actors' performance to make a great show. Along with the acting, a spectacular set and visuals, Lighting and sound, and staying true to the material are cogs that set one well-oiled machine of a show apart from the others. Zao theatres production of The Great Gatsby is almost a textbook-like example of how to fit your cogs together to create one solid show.
---
BWW Review: THE WEDDING SINGER at DESERT STAGES THEATRE Parties Like It's 1986

July 21, 2019

When you think of a group of young performers doing a musical, most people enter with the assumption of low quality and newbie type talent. This largely stems from the mindset of not believing young folks can put in the same hard work as any other seasoned professional. However, when you take a group of hard-working individuals, like the ones I was given the opportunity to see, and pair them with extremely talented leadership, you find yourself with a recipe for greatness. Desert Stages production of The Wedding Singer is a prime example of why we should hold our young actors to higher expectations and treat them like the professionals they strive to be.
---
BWW Review: IN THE HEIGHTS at Mesa Encore Theatre

May 20, 2019

Talk about a Must See! Don't miss In The Heights at Mesa Encore Theatre.
---
BWW Review: FROST/NIXON at ITheatre Collaborative

April 2, 2019

When it comes to historical pieces that focus on a particular person, a typical fear some may have is too far of a satirical take or caricature of a person. Although this type of comedic show has its niche, I find it great for a show to tread as close to the line of reality as possible without becoming too biographical. It's a line that when approached well, can make for an excellent piece, allowing patrons to leave entertained and maybe even a little more knowledgeable or at least interested in the subject. iTheatre Collaborative's production of FROST/NIXON is an example of when a skillfully written masterpiece collides with a cast and crew brimming with talent.
---
BWW Review: AJAX at ASU School Of Film, Dance And Theatre

March 19, 2019

There are shows that are visually captivating enough to keep you enthralled. However, no matter how beautiful a set or innovative a concept may be, it is the story being conveyed on stage that holds the most importance. Although Ajax, put on by ASU's School of Film, Dance, and Theatre, is visually enticing, the lackluster performance and overall busyness made the show as a whole hard to digest.
---
BWW Review: DETROIT '67 at Tempe Center For The Arts

February 23, 2019

To the sound of Motown: Detroit '67 shows that what was real then speaks to today.
---
BWW Review: NEXT TO NORMAL at Arizona Regional Theatre

February 16, 2019

Arizona Reginal Theatre is bringing awareness to mental health with the emotionally hard-hitting production, Next to Normal
---
BWW Previews: DETROIT '67 at Tempe Center for the Arts. A conversation with the people bringing this show to life in Phoenix

February 12, 2019

From the Motor City to the Valley of the Sun: My conversation with Director Ralph Remington and Executive Director David Hemphill and their conjoined forces bringing Dominique Morisseau's Detroit '67 to Phoenix.
---
BWW Review: THE PRODUCERS at Fountain Hills Theater

February 4, 2019

Fountain Hills Theater shows us 'where we went right' with The Producers.
---
BWW Review: ELLA ENCHANTED at Childsplay Theatre

December 17, 2018

Childsplay's Ella Enchanted is enchanting theatergoers young and young at heart.
---
BWW Review: BYE BYE BIRDIE at DESERT FOOTHILLS THEATER

November 18, 2018

Don't miss your 'One Last Kiss' at Desert Foothills Theater's production of BYE BYE BIRDIE.
---