Kristen Morale - Page 10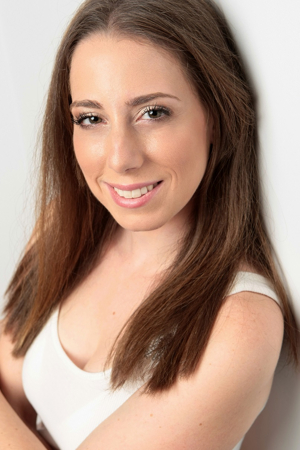 Kristen was born and raised in Brooklyn, and is a graduate of both Saint Francis College and Hunter College, with degrees in English and Musical Theatre. She enjoys going to any show, from community theater to Broadway productions, and especially loves musicals; "The Phantom of the Opera" and "Sweeney Todd" are among her favorites. By day, Kristen is an HR Coordinator but continues to pursue her interest in theater by seeing great performances and writing a bit about them; she's also been in a few shows within both NY and MA. She admires the theater community, and is happy to continue writing for BroadwayWorld. 
BWW Reviews: 'R' We Moving Right Along?

December 15, 2013

Well, it's quite a relief to know that even after an earth shattering tragedy reduces the world to a mere (yet nevertheless functioning) shell of what it once was, the R train is still running. Not only does it continue to run, it now comes to serve as the setting of this post- apocalyptic play which provides as many discussions, controversies and philosophical arguments as there are stops on the route of this local train.
---
BWW Reviews: 'Here's Love' to You, Brooklyn

November 30, 2013

Just in time to witness the end of Thanksgiving and joyfully move on towards a celebration of the Christmas season, the incredibly talented cast of "Miracle on 34th Street, the Musical" (also known as "Here's Love") brings Meredith Wilson's rarely staged musical to life with its jubilant presence, proclaiming that it is time at last for Santa to make his much anticipated appearance - this time in Bay Ridge.
---
BWW Reviews: LIFT Keeps Moving On Up

November 21, 2013

There isn't much that can be said or done in a minute - neither accomplished nor expressed in so short a time, especially in an era where the significance of each tick of the second hand is only in anticipation of the next moment, not having much importance in itself.
---