Kristen Morale - Page 10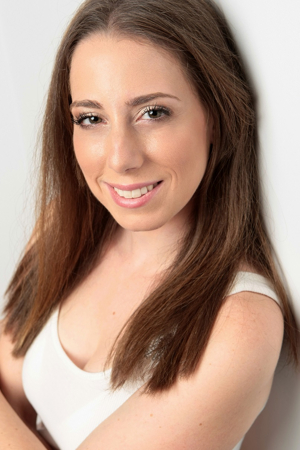 Kristen was born and raised in Brooklyn, and is a graduate of both Saint Francis College and Hunter College, with degrees in English and Musical Theatre. She enjoys going to any show, from community theater to Broadway productions, and especially loves musicals; "The Phantom of the Opera" and "Sweeney Todd" are among her favorites. By day, Kristen is an HR Coordinator but continues to pursue her interest in theater by seeing great performances and writing a bit about them; she's also been in a few shows within both NY and MA. She admires the theater community, and is happy to continue writing for BroadwayWorld. 
MOST POPULAR ARTICLES
LAST 30 DAYS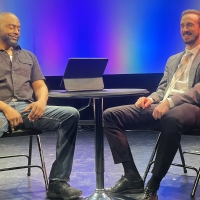 BWW Review: Downtown Urban Arts Festival Celebrates 20 Years This June at Theatre Row
Posted: Jun. 7, 2022


LAST 365 DAYS
BWW Review: The Haunted Tune of Nuance Theatre Co's CHAMBER MUSIC
Posted: Sep. 29, 2021


BWW Reviews: The Conflicts of Fact, Fiction and Freedom in Solnik's THE UNAMERICAN
Posted: Mar. 18, 2022


BWW Review: Peter Welch's LARRY AND LUCY A Work of Sheer Beauty at Theater for the New City
Posted: Apr. 14, 2022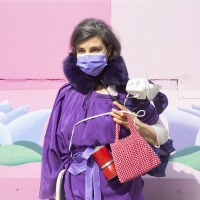 BWW Review: A Thread of Happiness Unwinds In Crispino's THIS WOULD LOOK GOOD ON YOU
Posted: Oct. 5, 2021


BWW REVIEWS: Sunday Afternoon With LIMELIGHT THEATRE COMPANY'S MARRY ME A LITTLE
Posted: Mar. 4, 2022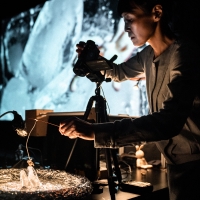 BWW Review: A Projection of Life's Little Journey in Takahashi's SHEEP #1
Posted: Nov. 13, 2021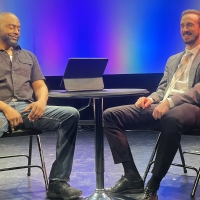 BWW Review: Downtown Urban Arts Festival Celebrates 20 Years This June at Theatre Row
Posted: Jun. 7, 2022


BWW Reviews: I've Finally Got A Good Grasp of This

February 7, 2014

There is very little to say about this show, and unless that one sentence makes up the command of "GO AND SEE IT FOR THE LIFE OF YOU," I have no part in this whatsoever. If you want to enjoy a night of fun, rueful delight and exhausting laughter that makes you feel good in all the wrong places, Sex Tips for a Straight Woman from a Gay Man is the show that will satisfy your whims and yearnings for what is sure to be a pleasurable and stimulating experience for people of either gender or orientation (unfortunately, there is an appropriate age minimum here). So grab a drink, put it down and replace it with a program (you'll get that later on) and let the power of this show know your socks off…and whatever else might happen to leave you as Dan Anderson explains the basic rules of having a great sexual relationship.
---
BWW Reviews: For the Love of a Child

February 3, 2014

Parents do not have to be told to provide unconditional love and care to the children they bring into this world, nor do they have to be reminded of the treasure they covet when these children bring mostly joy and laughter into a home that once belonged only to them. Even though much of their lifestyle has been drastically changed because of these treasures, as all attention and responsibility is now directed at their well-being, this love cannot be disputed as something other than beautiful. Now, does the same hold true when a child is not one's own? After seeing the opening night performance of The Sun Shines East at the Marjorie S. Deane Little Theatre, there is little doubt as to this holding true, and the struggle of one couple to adopt a baby, to whom they have already given their undying love and affection upon first holding her, makes for a beautiful, heartfelt story that deems the presence of children in our lives that much more precious.
---
BWW Reviews: Marriage Really Cracks Me Up

January 27, 2014

What do you get when an engaged couple on the brink of getting married runs out of money to accommodate its extravagant wedding plans, and to fix this problem decides to sell cocaine to an addict in a sleazy hotel room? Wait, that's not all. The addict then inexplicably kills himself and leaves behind a mess that has far more dire consequences than the choice to sell cocaine to fund a wedding that wouldn't be complete without the blessed ice sculptures. Obviously, this is an easy one, as not many plots are this exhilarating. You get Panic at the Riverside Motel, a comedic drama that is currently gracing the stage at the Stage IV Theatre and making audiences laugh and squirm uncomfortably at the same time.
---
BWW Reviews: A Hint of Hope Beyond THE CLEARING

January 20, 2014

When a person is faced with the overwhelming beauty and quietude of the world around him, as seen through the crisp leaves of the surrounding trees or the rocks which reside on the steep slope below, leading into an unknown and unsought after abyss, one cannot help but look up at the stars and think about life - a free mind allowed to romp after abandoned dreams, or perhaps desires that have yet to be fulfilled. Without a need to say anything at all, a person relapses into himself, only deciding later on what is to be done in this game called "life." It is a moment in time that does not constitute the mundane and typical functioning of life. It is, indeed, an escape. Peter, the catalyst that brings about necessary change in Jake Jeppson's new play The Clearing, captures this feeling quite well in his statement towards the play's end: "There is no heaven. At least not yet. There's just this space where you wait for God to tell you what to do." This space simultaneously limits and liberates a person's ability to not simply live, but thrive - to do more than simply survive, yet live complaisantly until that change appears to make it better. The irony of the great outdoors and the psychologically trapped brothers who return, year after year, to this clearing as an almost essential asset of their absolute beings, makes for nothing less than a stunning and incredibly fascinating play.
---
BWW Reviews: COLUMBIA - A Legacy to Never Hit the Ground

January 16, 2014

When a person goes to see a performance, there are some instances in which he or she wishes that the characters portrayed on stage were real - that the plot was truly unfolding right before the audience's collective eye, and the circumstances which constitute the story being told would allow for more than simply a reaction. What occurs actually begins to engage the audience, compelling those watching to do more than simply go along for the ride, or join the epic adventure on which so-and-so is about to embark - an adventure through the jungles of a new land, or perhaps that towards self-discovery. In such cases, certain feelings are stirred: feelings that make someone want to stand up and engage in the world unfolding upon that stage; feelings that truly make a person want to walk on stage and join these characters in their trials and tribulations. Well, having learned of Rospo's epic story after a performance of Columbia: The Life and Death of Rospo D. Oro, it would be perfectly inhuman not to want this young man to succeed on his journey to do what was unprecedented - to live before his time amongst those who believe in nothing but what tradition dictates; it would also be just downright sad to not wish to bear witnesses to this admirable, heartwarming tale again and again.
---
BWW Reviews: Oh, 'Tis Better to be a Pirate Indeed!

December 29, 2013

What fun are the action filled battle scenes with their epic swashbuckling and wonderfully choreographed crew of strong men making their way across the stage to proudly proclaim their identities as pirates; with what grace do the dainty young ladies flit about and admire those same pirates who come and take them away with promises of marriage, almost too fantastical a concept to ever really work. How wonderful it is to watch two lovers remain together through the difficulties of a leap year birthday. Simply put, the New York Gilbert and Sullivan Players' production of the infamous The Pirates of Penzance is one of the most remarkable shows a theatergoer will see before the near year rolls in.
---
BWW Reviews: The Majesty that Mayhem Can Wreak

December 18, 2013

What happens when you mix the atmosphere and originality of a Blue Man Group performance with the dynamics of a recent Sarah Brightman concert, giving Zooey Deschanel (the 500 Days of Summer version) a chance at lead vocals to top it all off? A little show called Mayhem and Majesty fits the bill quite well, and with its exhibition of different styles, sounds and talents does this show encapsulate a little bit of everything mentioned above, and then some. As the most recent show to grace the stage at 59E59 Theaters on Manhattan's Upper East Side, Mayhem and Majesty is an eclectic mix of styles, sounds and talents that, when combined, cannot do anything but amaze those who bear witness to one of the most unique shows New York has ever seen. Essentially, audiences watch as this assortment of "stuff," seemingly random at first, is magnificently transformed into a show that creators Jackie Dempsey and Steve O'Hearn should be very proud of indeed.
---
BWW Reviews: 'R' We Moving Right Along?

December 15, 2013

Well, it's quite a relief to know that even after an earth shattering tragedy reduces the world to a mere (yet nevertheless functioning) shell of what it once was, the R train is still running. Not only does it continue to run, it now comes to serve as the setting of this post- apocalyptic play which provides as many discussions, controversies and philosophical arguments as there are stops on the route of this local train.
---
BWW Reviews: 'Here's Love' to You, Brooklyn

November 30, 2013

Just in time to witness the end of Thanksgiving and joyfully move on towards a celebration of the Christmas season, the incredibly talented cast of "Miracle on 34th Street, the Musical" (also known as "Here's Love") brings Meredith Wilson's rarely staged musical to life with its jubilant presence, proclaiming that it is time at last for Santa to make his much anticipated appearance - this time in Bay Ridge.
---
BWW Reviews: LIFT Keeps Moving On Up

November 21, 2013

There isn't much that can be said or done in a minute - neither accomplished nor expressed in so short a time, especially in an era where the significance of each tick of the second hand is only in anticipation of the next moment, not having much importance in itself.
---