Guest Blogger: Sarah Osman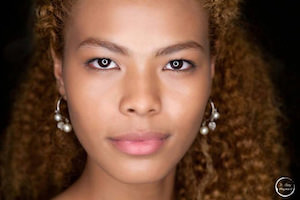 Sarah Osman is a college performing arts student in New Jersey and a recent graduate of a performing arts high school where she majored in acting/theatre. Some of her acting achievements include ranking "Internationally Superior" twice at the International Thespian Festival and receiving the Montclair Theatre Night 'Foxy' Award for Outstanding Performance by a Lead Actress in a Comedy. Sarah also currently serves on the state board for the New Jersey International Thespian Society as the Membership Chair/Sponsorship Coordinator. When Sarah is not acting, she is working in technical theatre, trying to better herself as a performer, and exploring different fields of creativity! You can follow Sarah by subscribing to email alerts for her posts and finding her on Instagram and Twitter @theSarahOsman!
MOST POPULAR ARTICLES
LAST 365 DAYS
BWW Blog: Influence

April 12, 2019

So far in 2019 I've been honored to work on so many projects that make my heart sing! I got to work with the NJ Thespian Society, audition more often, perform in plays, book performing gigs, and act in film and video projects. While looking back at the things I've done in the month of March, I wrote a reflection and posted it to my social media on Instagram and Facebook. Below is an expanded version of that post- but here I don't feel the need to condense my thoughts and can further discuss the POWER OF INFLUENCE in regards to THEATRE!
---
BWW Blog: CRACKER BOX by Gary C. Walter, A Staged Reading

November 26, 2018

On Saturday, November 10th I had the pleasure of working with a theatre company that is so near and dear to my heart. It had been some time since I've last worked with La Strada Ensemble Theater and I felt my heart flutter as I walked into the Jersey Shore Arts Center to a group of lovely, talented, and inspiring people. It was a day full of performances for La Strada as they had a program of original one acts, Happenstance at 2PM and 8PM with the reading of 'Cracker Box' by Gary C. Walter between shows at 4PM.
---
BWW Blog: THEATRE HORROR STORY: A Perspective Story for Spooky Season

November 2, 2018

In honor of the Halloween season, I asked the following questions on my Facebook and Instagram: "What are some of your THEATRE HORROR STORIES???"
---
BWW Blog: Back at BroadwayWorld! (An Introduction)

October 22, 2018

So it's been more than a year…! I previously wrote for BroadwayWorld's High School Center from 2016-2017 as a junior and senior in high school. With senior year stress, college craziness, and this huge transition in life, I had to take a break from writing. During the break from my last post A LOT has happened.
---
BWW Blog: Sarah Osman - An Interview with Fredi Walker-Browne

March 28, 2017

Earlier this month I had the pleasure of taking Fredi Walker-Browne's three day workshop at my school, the OCVTS: Performing Arts Academy. Being able to take such an informative class on the entertainment world was eye opening and I am so grateful to have had the opportunity to take this class at my school as both a freshman and senior. When learning about show business and casting I found myself reflecting on how big the performance world is, and how thankful I am to be apart of such a crazy yet thrilling field.
---
BWW Blog: Sarah Osman - 2016 Reflection: THE SKIN OF OUR TEETH (TSOOT 2)

January 9, 2017

'We've learned. We're learning. And the steps of our journey are marked for us here.' (The Skin of Our Teeth, Act III)
---
BWW Blog: Sarah Osman - OCVTS: Performing Arts Academy takes on Thornton Wilder's THE SKIN OF OUR TEETH (TSOOT 1)

November 14, 2016

'We've learned. We're learning. And the steps of our journey are marked for us here.' (The Skin of Our Teeth, Act III)
---
BWW Blog: Sarah Osman - Feeling Down and In a Funk? Freshen Up and Get Inspired!

October 5, 2016

For some time now I've been in a funk.
---
BWW Blog: Sarah Osman - #ThesFest16! - International Thespian Festival (Nationals) in Lincoln, Nebraska

August 25, 2016

On June 20th to the 26th I had the pleasure of attending the International Thespian Society Festival to represent my school, the OCVTS: Performing Arts Academy and our Troupe #6185!
---
BWW Blog: Sarah Osman - Summer Days and Senior Year

August 15, 2016

I have less than one month until school starts. In less than one month I will be a senior in high school and I will have to worry about the future that lies ahead of me after graduation. But as of right now, I'm not going to worry about that. I am trying to stay as busy as possible; not worrying about the future but focusing on the present!
---
BWW Blog: Sarah Osman - 1, 2, 3, 4, 5, 6, 7, 8, 9 ... 11 Wins / 16 Nominations!

June 13, 2016

"Look around, look around how lucky we are to be alive right now" said Jeffrey Seller (producer of Hamilton: An American Musical) after the announcement of his show winning best musical at the 2016 Tony Awards.
---
BWW Blog: Sarah Osman - Blooming: Looking at Others as Inspiration, Not Competition

June 7, 2016

"A flower does not think of competing with the flower next to it. It just blooms." … We are all growing. Everyday and every moment we experience is, in essence, an added petal to who we are. We blossom in hopes of being the best we could be, and beside us are others who we can't help but compare ourselves with.
---
BWW Blog: Sarah Osman - Getting to Know the Freshmen Actors and Stage Managing

May 23, 2016

House down… Curtains opening… Go! Cue 634… Go!  Showtime!!!
---
BWW Blog: Sarah Osman - Robot Babies and Responsibilities [As An Actor]

May 17, 2016

I'm still in high school and as a junior we just learned about the perils of sex and parenting. As a health class project, we were assigned electronic babies to care for over the course of two days. So how does this correlate to performing? … Responsibility!
---
BWW Blog: Sarah Osman - Performers and Our Fragile Dreams: Surround Yourself With Support

May 3, 2016

The people you surround yourself with have a great effect on what you do, how you act, and who you are. As performers and people who have an interest in the entertainment world, we have big dreams and many critics. And of course, being in high school and trying to figure it all out doesn't help either.
---
BWW Blog: Sarah Osman - Upperclassmen Actors' Showcase (Junior Year)

April 26, 2016

"Nevermore". Blackout … Lights up. Bows. Appreciative gestures to the tech crew. Company bow. The end.
---
BWW Blog: Sarah Osman - Tech Week Troubles and Being Inspired (An Introduction)

April 22, 2016

As I sit typing on my laptop, I know deep inside that I am less than 24 hours away from tech week. This tech week will be my third tech of the year.
---