Amanda Prahl
MOST POPULAR ARTICLES
LAST 30 DAYS
Album Review: Michele's CHRISTMAS IN THE CITY Brings Holiday Charm
Posted: Oct. 31, 2019


Album Review: A STRANGE LOOP's Musings on Identity and Creativity
Posted: Oct. 22, 2019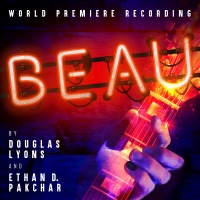 Album Review: BEAU Walks a New, Creative Path
Posted: Nov. 8, 2019


LAST 365 DAYS

She Believed She Could: HADESTOWN's Anais Mitchell Could Change the World with a Song
Posted: Apr. 20, 2019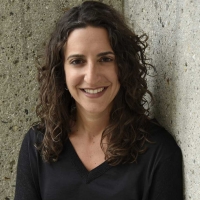 She Believed She Could: Why Broadway Just Cain't Say No to Eva Price
Posted: Aug. 10, 2019


She Believed She Could: Dancing into the Future with MARIE, DANCING STILL
Posted: Mar. 16, 2019



Album Review: Sarah Brightman's HYMN To Faith And Music
Posted: Dec. 11, 2018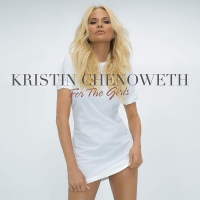 Album Review: Kristin Chenoweth Sings FOR THE GIRLS
Posted: Oct. 1, 2019


BWW Album Review: Alfie Boe and Michael Ball Are BACK TOGETHER Again

November 14, 2019

Pairing Michael Ball and Alfie Boe together for an album of standards seems so intuitive, it's no wonder this is their third album together. Back Together reunites the two stars for an album and a concert tour, covering everything from mid-century standards to contemporary pop-Broadway hybrids. There's little in the way of surprise on this album, but in some ways, that's perfectly fine a?" Ball and Boe know what works for them (and for us), and they lean into it.
---
BWW Album Review: BEAU Walks a New, Creative Path

November 8, 2019

Beau, a new musical by Douglas Lyons and Ethan D. Pakchar, has a sound that combines country, folk, and funk sounds and a sweetly internal story. It's a refreshing change of pace that's sure to enter your music rotation.
---
BWW Album Review: Lea Michele's CHRISTMAS IN THE CITY Brings Holiday Charm

October 31, 2019

It's pretty much a rite of passage for vocalists to put together a holiday album, and this year, it's Lea Michele's turn, with Christmas in the City. For the most part, it's a perfectly lovely addition to the Christmas genre.
---
BWW Album Review: A STRANGE LOOP's Funny, Complicated Musings on Identity and Creativity

October 22, 2019

Every now and then, there's a bright new piece of theatre that finds a way to be innovative and fresh while still embracing some of the exquisite structure that's come before. That's definitely one way to describe Michael R. Jackson's A Strange Loop.
---
BWW Album Review: Kristin Chenoweth Sings FOR THE GIRLS

October 1, 2019

Kristin Chenoweth's latest album, For the Girls, is, just as its name suggests, a celebration of songs by, about, and for women. Chenoweth croons her way through a selection of standards, occasionally with the help of some other incredible female vocalists. It's a lovely album with plenty of top-notch performances; the only flaw is a little bit too much same-ness.
---
BWW Album Review: Norbert Leo Butz Is In It For THE LONG HAUL

September 23, 2019

The Long Haul is Tony nominee Norbert Leo Butz's first original album. Butz has always been one of the more unconventional, versatile voices in contemporary musical theatre, and this album gives him a new chance to shine as both a singer and as a songwriter. It's a pleasant, bluegrass and country-tinged set of songs that doesn't break new ground but is a perfectly enjoyable album overall.
---
She Believed She Could: How Passion Carries Marsha Mason Through New Challenges

September 21, 2019

For Marsha Mason, versatility has been the name of the game throughout her long and acclaimed career. Beneath it all is the same genuine passion and willingness to tackle new challenges.
---
BWW Album Review: MOULIN ROUGE's Cast Recording Doesn't Quite Listen to Its Heart

September 11, 2019

The album revamps the 2001 film's famously pop-laden score to incorporate even more greatest hits of the last two decades, and every single track is packed to the brim with excess that Harold Zigler would be proud of. The downside to this approach, unfortunately, is that the story's sweet, sad, beating heart is nearly buried under all the glitz.
---
She Believed She Could: Rachel Chavkin Makes an Old Song New Again

September 3, 2019

Over the course of a few years, director Rachel Chavkin has gone from being a staple of the off-Broadway scene to the director with one of the most distinctive and creative aesthetics on Broadway. That's just one of many ways that she proves she's in a league all her own.
---
BWW Album Review: Opening Up WAITRESS's Bonus Tracks from WHAT'S NOT INSIDE

August 21, 2019

Luckily for fans of Waitress, the creative team has released What's Not Inside, a delightful mini-album of songs that were scrapped on the road to Broadway. It's a charming addition to one of the 21st century's surprise smash hits.
---
BWW Album Review: HALF TIME Never Quite Scores The Win

August 7, 2019

Based loosely on a true story, Half Time tells a classic fish-out-of-water story: a group of senior citizen dancers who audition to be halftime dancers, only to panic when they learn they have to dance hip-hop. The musical, which includes some of the last songs written by theatre legend Marvin Hamlisch, is certainly charming, but it never quite transcends the cheesiness of its material.
---
She Believed She Could: Why Broadway Just Cain't Say No to Eva Price

August 10, 2019

This season on Broadway, everything has definitely been going Eva Price's way.
---
BWW Album Review: Raising Our Cups to HADESTOWN Again and Again

July 29, 2019

If we already know how the story ends, why do we come back again and again? That's the question at the heart of Hadestown, 2019's Tony-winning best musical, whose full Broadway cast recording is out now. With a score by Anais Mitchell that's alternately jazzy, ethereal, and devastating, it makes you believe that music really could change the world.
---
BWW Album Review: THE LION KING Remake Takes Its Place in the Circle of Musical Life

July 27, 2019

While The Lion King's updated soundtrack doesn't quite roar to life, it does manage to pull off most of the iconic music and take its place in the story's own circle of life.
---
BWW Album Review: ALICE BY HEART Is Almost a Wonder

July 12, 2019

With a score by Duncan Sheik and Steven Sater, the cast recording of 'Alice By Heart' is a little uneven in parts but still manages to hit the gut-punch of emotion when it counts.
---
BWW Album Review: OKLAHOMA! Revival Is Doing Much More Than Fine

July 1, 2019

The cast recording for this revival of Oklahoma is unusual, unexpected, and, occasionally, shocking, giving modern audiences an analogue for how the original shocked audiences in 1943.
---
BWW Album Review: How Wonderful Life Is Now ROCKETMAN Is in the World

June 22, 2019

As any Broadway theater-goer knows, jukebox bio-musicals are surprisingly difficult to pull off well. Stringing together hit songs in a way that serves a story, while also dealing with all the real-life egos involved, often involves sacrificing musical or dramatic integrity. It's even more surprising, then, that one of the best recent bio-musicals isn't even a Broadway show: it's Rocketman, the musical movie about the early life and career of Sir Elton John. By giving itself permission to be a musical first, the movie's soundtrack manages to capture the iconic musician's sound without giving up on a satisfying dramatic arc.
---
BWW Album Review: Laura Benanti Arrives in MY FAIR LADY

June 18, 2019

the latest revival of My Fair Lady proved that they're all for breaking traditions, and this is just the latest one: releasing an EP with Laura Benanti. It's a treat to hear another of modern Broadway's top leading ladies tackle this iconic role.
---
BWW Album Review: So In Love (Mostly) with KISS ME KATE's Revival Cast Album

June 12, 2019

It's another op'nin' of another version of Kiss Me, Kate, the iconic Cole Porter musical that adds a sassy, meta-theatrical, mid-century twist to Shakespeare's battle of the sexes The Taming of the Shrew. With an all-star cast, the cast recording of Roundabout's latest revival has little in the way of surprise or novelty, but plenty of talent along the way.
---
BWW Review: What You Missed at the 2019 TONY AWARDS Broadcast!

June 10, 2019

At the 73rd annual Tony Awards, the best and brightest of the Broadway season was on full display. The show featured performances from the season's shows, plus a slew of powerful wins and speeches. I spent the night watching the broadcast closely to put together a comprehensive recap and review - ahead, check out some of the most talked-about moments of the night!
---
1