TOSCA at WIENER STAATSOPER
Dates

11/9/2020

Theatre


Opernring 2, Vienna A-1010, Austria
Vienna,Vienna A-1010


Phone: 0043 -1- 513 11 11




Giacomo Puccini
TOSCA
Musical director: Marco Armiliato
Production: Margarethe Wallmann

Floria Tosca: Sondra Radvanovsky
Mario Cavaradossi: Piotr Beczala
Baron Scarpia: Thomas Hampson
Cesare Angelotti: Ryan Speedo Green
Sacrifice: Alexandru Moisiuc

News About TOSCA at WIENER STAATSOPER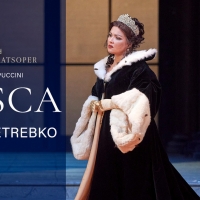 Stage Access Presents North American Premiere Of Vienna State Opera's TOSCA Starring Anna Netrebko
March 02, 2021
Stage Access will present the North American premiere of Anna Netrebko in Tosca at the famous Wiener Staatsoper (Vienna State Opera).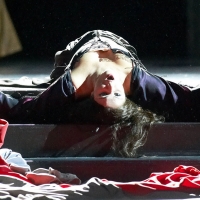 Wiener Staatsoper Announces Virtual Programming for November 6-16
November 06, 2020
Wiener Staatsoper has announced further dates of their streaming schedule. They have brought together their very current productions including Eugen Onegin or Cavalleria rusticana / Pagliacci with highlights from their archive.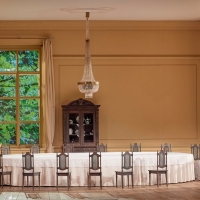 Wiener Staatsoper Opens Digital Archive
November 02, 2020
For the period of the temporary closure (3 to 30 November 2020 inclusive), the Vienna State Opera will offer video recordings from the digital archive as a stream free of charge.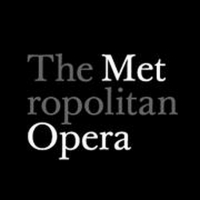 Operas to Stream this Week: RIGOLETTO, TOSCA and More
June 01, 2020
We have compiled a list of operas available to stream this week, including productions from The Met, Opéra National de Paris and more.
Wiener Staatsoper Announces 2020-21 Season
April 27, 2020
The Wiener Staatsoper has announced its upcoming 2020-21 season.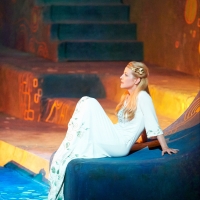 Houston Grand Opera Presents R. Strauss's SALOME
February 27, 2020
R. Strauss's powerful psychodrama Salome returns to Houston Grand Opera for the first time in 20 years in a production directed by Francisco Negrin. The revolutionary score reinvents Oscar Wilde's biblical drama of a deeply disturbed princess who has fallen in love with Jokanaan (John the Baptist). After he denies her, she performs the infamous and seductive a?oeDance of the Seven Veilsa?? for King Herod in exchange for John's head.

LA GIOCONDA Comes to La Monnaie
January 07, 2019
Amilcare Ponchielli's opera La Gioconda (no link whatsoever with the painting in the Louvre) is one of those works too rarely represented despite its obvious qualities. Once the most successful opera between Verdi's Aida (1871) and Otello (1887), it is now considered a work stylistically so heterogeneous and both vocally and scenically so demanding that few opera houses try their hand at it. La Monnaie takes on the challenge and invites conductor Paolo Carignani and stage director Olivier Py to revive the whole grand opera behind 'The Dance of the Hours'.